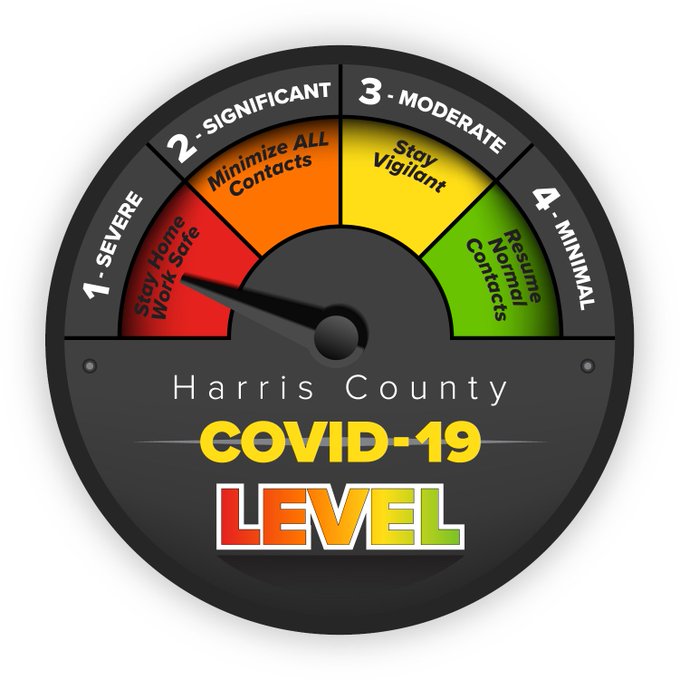 The Houston Chronicle reported
, "Houston employers are reversing course as covid-19 cases spike in the region, wary of infecting employees or customers as Texas officials push ahead to re-open the economy."
The story also said, "Texas reported nearly 6,000 new cases Wednesday, the highest increase in a single day. Cases are spiking particularly in the Houston region, where 497 people have died from covid-19. Local authorities reported 1,831 new cases on Wednesday, bringing the regional total to more than 35,000, according to a Houston Chronicle analysis of local health data."
That was on Wednesday -- 15 days after another event in Houston: the funeral of George Floyd.
The New York Times reported at the time, "A public viewing in Houston drew nearly 6,400 people, including Gov. Greg Abbott, nurses fresh from work dressed in scrubs, new fathers holding babies and Mr. Floyd's high school classmates. Following Tuesday's service, he was to be buried at the Houston Memorial Gardens in a grave next to his mother, Larcenia Floyd, who died in 2018."
The story also said, "Most mourners and public officials attending the funeral wore face masks. But the corona virus pandemic at times seemed an afterthought. Among the hundreds of people inside the sanctuary and outside in the parking lot, people hugged, shook hands and passed funeral programs and business cards."
Two weeks later -- the apparent incubation time for the virus -- Houston had to shut down the ending of its shutdown.
The Chronicle reported, "With Houston increasingly looking like a new epicenter of corona virus cases, local officials have encouraged residents to practice social distancing. On Tuesday, Gov. Greg Abbott asked Texans to voluntarily stay home if possible."
This helps feed the Democrat narrative that Republican states re-opened too quickly.
The Guardian reported
, "Texas covid-19 cases hit all-time daily high as Houston hospitals near capacity. Increase in corona virus infections prompted governor to tighten public health restrictions after resisting calls to slow reopening."
No mention was made of the funeral that spread the virus. So Democrats get a two-fer in this deal.
That black Americans have a higher death rate from covid-19 bothered not Al Sharpton and others who exploited Floyd's death for political advantage. Black lives only matter when Democrats can use the deaths to their advantage.
UPDATE: Like minds.
Glenn Harlan Reynolds wrote today
, "When Black lives matter to Democrats, and when they don't. Democrats say black lives matter but it's becoming clear they only matter sometimes, which explains why Democrats blocked Tim Scott's justice reform bill."
I think we all see through this charade.