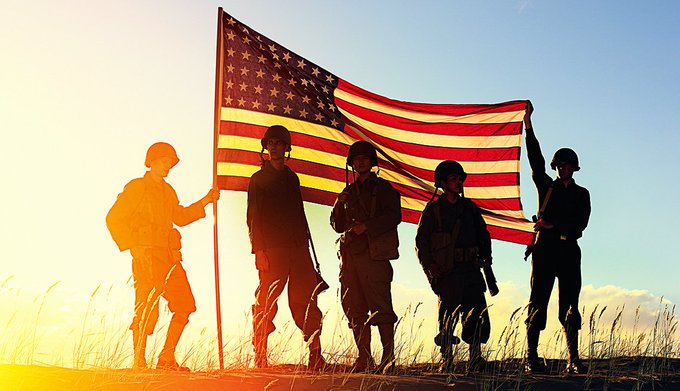 Ban playing the national anthem at NFL games because the league's players are too damned dumb to stand and honor the flag. Americans should not allow these clowns to disgrace our song. Those who play the national anthem and allow players to kneel and otherwise act the fool should be fined $1 million per performance.
Second offenses should result in jail time for the team owners.
By their actions, they would be playing the national anthem only to mock it. To hell with that.
The national anthem belongs to the American people. We should not allow the athletes to abuse the tune. Revisionist history holds that it is a slave song. Low intelligence people believe it.
Surely, basketball player LeBron James knows where I am coming from.
He hates protests.
He called for his league, the NBA, to levy sanctions against Houston Rockets general manager Daryl Morey for supporting protesters.
Of course, the protesters were in Hong Kong, protesting the communist dictatorship in Red China. James supported Red China, while at the same time opposing everything American, including calling the president a bum. His fortune is large enough for him to indulge himself in virtue signaling and communism.
But let him, the NBA, and the NFL play their sanctimonious games with their own music, not the nation's.
NASCAR is succumbing to this nonsense.
CNS News reported
, "NASCAR driver Ray Ciccarelli announced Wednesday that he is leaving NASCAR at the end of the 2020 season due to its decision to allow people to protest the National Anthem.
"In a now-deleted Facebook post, Ciccarelli wrote: 'Well its been a fun ride and dream come true but if this is the direction Nascar is headed we will not participate after 2020 season is over, I don't believe in kneeling during Anthem nor taken ppl right to fly what ever flag they love. I could care less about the Confederate Flag but there are ppl that do and it doesn't make them racist all you are doing is f***ing one group to cater to another and I ain't spend the money we are to participate in any political BS!! So everything is for SALE!!"
In 2017, I boycotted the NFL which was a no-brainer for a Browns fan. I forgave the next year. I took my family to a couple of games last year.
No more.
Let them play this tune because Soldiers Lives Matter.