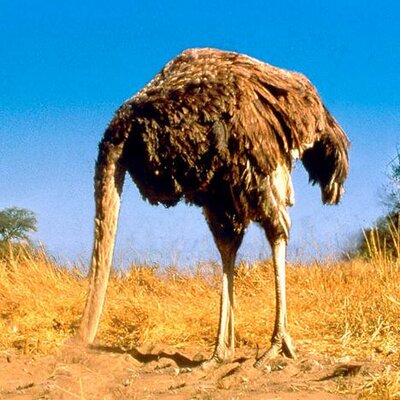 As the walls close in on Obama's use of the FBI to spy on political opponents, the Washington Post has a simple solution for a press that aided and abetted him: If something looks bad "just don't report that it does."
The full quote by columnist Greg Sargent is, "There is a legitimately difficult editorial challenge in figuring out how to scrutinize a mostly conventional politician who is running against a bottomlessly corrupt and dishonest opponent like Trump, as Brian Beutler has noted, without placing a similarly sized question mark over both of them.
"There's just no doubt that this happened in 2016, as has been widely documented.
"This is plainly on its way to happening again. But it doesn't have to. One way to avoid this: If something doesn't actually 'boost' or 'lend fodder' to a big claim that Trump is making, just don't report that it does.
"It's simple, but it's a start."
Just don't report.
Even by the Bizarro World standards of Washington, this call by a newspaper not to report the news is odd.
But the Washington Post believes democracy dies in darkness, and so it makes sense that it wants a news blackout of anything that proves the Russian Collusion hoax is a hoax.
Sargent's column is an ostrich denial of the truth.
He wrote, "Republican senators have just released a declassified list of Obama administration officials — including Trump opponent Joe Biden — who requested information that ended up 'unmasking' Flynn during the transition.
"Trump and his campaign have seized on this to further their claim that the Russia investigation was corrupt, and that Biden was key to that. Trump rails that this 'unmasking is a massive thing' that raises new questions about Biden's role.
"Meanwhile, Trump campaign manager Brad Parscale insists this illustrates 'the depth of Biden's involvement in the setup of Gen. Flynn to further the Russia collusion hoax.'
"This is steaming nonsense."
Steaming nonsense, he said without evidence.
Sargent and the Post attempt to make the release of the list of people who used the FBI to spy on President Trump the crime, not the illegal spying. Remember, Obama's FBI lied 17 times to get FISA warrants from judges.
Sargent wrote, "Biden's presence on the list could turn it into an election year issue, though the document itself does not show any evidence of wrongdoing."
Hahaha.
People in Washington believe the rest of the nation is foolish enough to believe that using the FBI to spy on political opposition is not wrong.
The Washington Post rightly fears the unmasking of the unmaskers. It headline Sargent's column, "The 2016 nightmare is already repeating itself."
I sure hope so because Sargent's nightmare is the re-election of President Trump. Let us not reward Obama's evil spying with a third term by proxy.