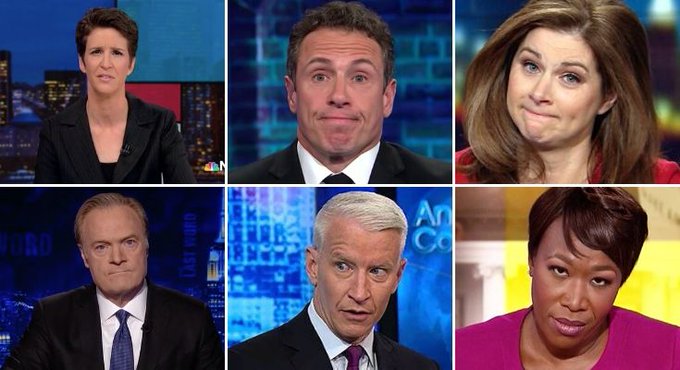 The New York Times ran a column, "Imagining Covid under a normal president."
Imagine the crisis under a normal press. But the Times embraced abnormalcy in August 2016 when it demanded journalists abandon objectivity when covering Donald John Trump. The Times demanded that journalists treat every statement by him as a lie that he must somehow prove. The Times also demanded that journalists no longer seek his side of the story when reporting the news.
The columnist chosen for this task of blaming President Trump for covid-19 was fake conservative David Brooks, a man who is most famous for vouching for Obama as presidential timber because of the crease of his pant. Not pants. Pant.
Brooks wrote, "Right now, science and the humanities should be in lock step: science producing vaccines, with the humanities stocking leaders and citizens with the capacities of resilience, care and collaboration until they come."
Lockstep!
Sieg heil.
And make sure the crease in your pant is crisp.
The Pandemic Panic is on the press, not the president. The press has politicized the covid-19 response. A normal press would have been careful and balanced in its reporting.
This press is loony. At one press briefing four different reporters in four different ways asked the president if calling the Chinese Virus the Chinese Virus was racist.
Cora Mandy cataloged 24 major factual errors by the press in reporting on covid-19
. And that was just through March 26. Among the lies were a false claim that he called covid-19 a hoax (Politico), or that sick people should go back to work (CBS), or that he proposed a national curfew (CNN).
Now then, Cora Mandy is a spokeswoman for America First Action, an organization in support of the Trump administration. That hardly makes her any more objective than MSNBC or CNN.
But the errors she cited are alarming. They stem from a naked hatred that the press never before has had for any world leader, much less the American president.
Even as the media panicked the public about covid-19, it never took the pandemic seriously. If it had, the press would have suspended its hatred of the president. Instead, the moment he said hydroxychloroquine may be a game changer, the press opposed this medicine.
Who in the hell hates a medicine?
But this is where we are today.
The press has shown no willingness to give President Trump a centimetre in this crisis. In so doing, the press sides with covid-19. Maybe there is honor among viruses.
At a moment of national crisis, the American people cannot trust the press to disseminate vital information in a compassionate and objective manner. We are weaker because of that.