— Barstool Sports (@barstoolsports) May 5, 2020
Donald John Trump is still your president. It is morning in America.
ITEM 1
:
NBC reported
, "A new report released by a prominent Republican senator suggests texts between an FBI lawyer and an agent who was once part of Robert Mueller's special counsel team show that then-President Barack Obama was keeping tabs on the agency's investigation into the Hillary Clinton email scandal.
"The report, by the chairman of the Senate Homeland Security and Governmental Affairs Committee, Sen. Ron Johnson, R-Wis., focuses on the FBI's Investigation into the scandal and includes 384 pages of texts between Peter Strzok, one of the top FBI agents who was assigned to the Mueller investigation, and Lisa Page, an FBI lawyer.
"Johnson suggests in the report that one particular set of texts between Strzok and Page — who were romantically involved — revealed that the two had been tasked with preparing talking points for then-FBI Director James Comey because Obama apparently wanted to be kept abreast of the case.
"In a Sept. 2, 2016, text exchange, Page writes that she was preparing the talking points because 'POTUS wants to know everything we're doing.' POTUS is an acronym for president of the United States.
"But it is not clear that the text message between the two refers to the FBI's investigation of Clinton. Johnson's report only says that the text 'may relate' to the FBI's Clinton investigation, since the Justice Department had redacted other text messages that related to other investigations. An earlier text in that sequence refers to the need to develop talking points for Comey in connection with a morning meeting 'on the 7th.'
"The text in question was sent just as Obama was preparing to attend an international summit in China, where he would meet face-to-face with Vladimir Putin on Sept. 5. Describing that conversation months later, Obama said he told Putin at that meeting to 'cut it out' in relation to attempts to meddle in the U.S. election.
"An Obama spokesperson declined to comment."
Obama wanted vengeance on Donald Trump.
Breaking the law never fazed Obama because he believed he was above it.
Until he is indicted, he is.
ITEM 2
:
Yahoo reported
, "Stocks rallied strongly Friday, after new data revealed the corona virus pandemic sparked a historic labor market collapse in the world's largest economy last month, a development that was counterbalanced by hopes over a gradual end to state lockdowns.
"Each of the three major indices rose more than 1.5% during the session and ended the week higher. The S&P 500 rose 3.5% for the week, and the Dow increased about 2.5%. The Nasdaq, powered by an ongoing rally in tech stocks, leapt 6% on the week and closed at its highest levels since late February."
The Federal Reserve's printing presses won't let the stock market fail. But eventually, the Fed will run out of ink and paper, and the whole thing will come tumbling down. Warren Buffett waits patiently on the sidelines to sweep in and buy the entire stock market for $1.98 and a pack of gum.
ITEM 3
:
National Review reported
, "Democrats' Desperation about Tara Reade Is Growing. So Is Their Hypocrisy."
No one really cares.
Oh, it gives conservatives a chance to bark, and yes Democrats are hypocrites.
But she should have filed this complaint decades ago, Statutes of limitation exist for good reason. Memory fades. News becomes history.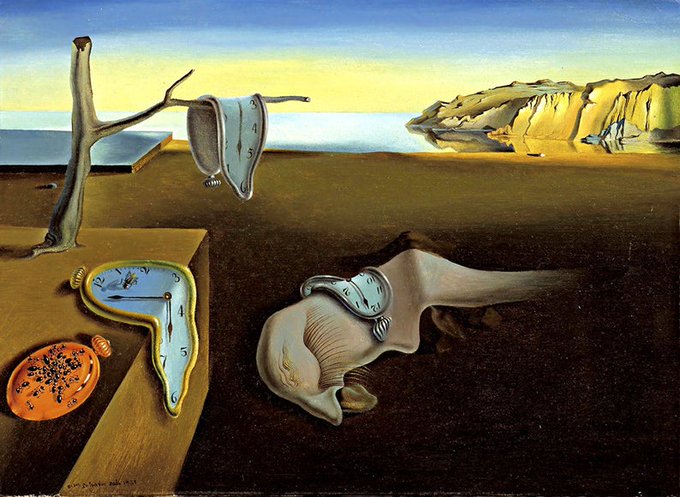 There are many things to get Biden and the Democrats on. This is not one of them because conservatives complained (and rightly so) that the accusations against Kavanaugh were old.
ITEM 4
:
Fox News reported
, "Evelyn Farkas, a former Obama administration official who previously encouraged congressional staffers to gather evidence of alleged collusion between President Trump's 2016 campaign and Russia and said she knew there was additional such information out there, admitted she did not know such information existed in a 2017 interview with congressional investigators.
"Transcripts from dozens of such interviews were released Thursday by the House Intelligence Committee.
"Farkas, who previously served as the deputy assistant secretary of Defense for Russia/Ukraine/Eurasia, said on MSNBC in 2017 that she 'was urging my former colleagues, and, frankly speaking, the people on the Hill... Get as much information as you can, get as much intelligence as you can, before President Obama leaves the administration, because I had a fear that somehow that information would disappear with the senior people that left. So it would be hidden away in the bureaucracy.'"
Never have so many told so many lies so many times as the Obama administration.
ITEM 5
:
United Press International reported
, "A federal judge on Friday declined to dismiss charges filed against Lori Loughlin and 13 others in a national college admissions case based in Massachusetts.
"U.S. District Judge Nathaniel Gorton refused the defendants' motion to drop the case on grounds that investigators mishandled the investigation. The motion also accused the government of failing to turn over evidence in the form of notes made by alleged scandal mastermind Rick Singer.
"Among the 14 parents who sought the case dismissal was Loughlin's husband, fashion designer Mossimo Giannulli."
Prosecutorial misconduct doesn't seem to faze federal judges. Are they paid by the conviction?
ITEM 6
:
Fox News reported
, "Baby Magnolia Earl from Ross, California, on Friday became the latest Gerber Baby, marking the first time an adopted baby has been selected for the company's campaign.
"Magnolia was chosen out of more than 327,000 submissions to be welcomed into the Gerber Baby family, a tradition that dates back to 1928.
"She now represents every Gerber baby, the company said. She will be celebrating her first birthday Saturday.
"Magnolia's adoption process began on May 9, 2019, when her parents received a phone call from the adoption agency. An expectant mother was in labor and had selected the Earls as possible adoptive parents."
Cute as a button. That's the way all babies should be.
ITEM 7
:
United Press International reported
, "California and a few other states began loosening more corona virus restrictions on Friday to gradually revive their economies.
"California entered Stage 2 of Gov. Gavin Newsom's reopening plan, which allows lower-risk workplaces like book sellers, clothing stores, florists and sporting goods outlets to conduct business -- but with social distancing modifications.
"Other types of retail, manufacturing and logistics business considered low-risk are also allowed to reopen Friday if they meet certain criteria. Individual counties can decide for themselves whether to continue restrictive measures based on their specific conditions.
"In Iowa, dental services can resume starting Friday if they comply with guidelines adopted by the state's dental board."
I am curious as to how a patient gets his teeth cleaned while wearing a mask.
Florists can do their thing just in time for Mother's Day, which is tomorrow.
ITEM 8
:
Fox News reported
, "Sen. Ted Cruz, R-Texas, arrived Friday for his first haircut in three months at Salon à la Mode, one day after owner Shelley Luther was released from jail for defying the state's corona virus restrictions.
"Cruz visited on the first day salons were legally allowed to open, saying he was proud to support Luther.
"Luther, crying, thanked Cruz for his support. 'When people reach out with true authenticity, it's huge,' the salon owner said. Both wore masks throughout the visit."
Cutting hair is not a crime.
Sending a woman to jail because she won't apologize should be.
Also, she told CBS
, "It's a nice gesture. His family actually called my boyfriend and prayed for him for 20 minutes while I was in jail. To me that's not political… that's just really nice people reaching out and making sure that our family is OK."
May God bless the senator.
ITEM 9
:
The Associated Press reported
, "U.N. Secretary-General Antonio Guterres said Friday the corona virus pandemic keeps unleashing 'a tsunami of hate and xenophobia, scapegoating and scare-mongering' and appealed for 'an all-out effort to end hate speech globally.'"
The 12-paragraph story had no quotes from any free-speech advocate. it was just propaganda from the head of an outdated bureaucracy.
Imagine AP giving President Trump 12 paragraphs without any criticism or fact-checking.
ITEM 10
: Remember the lies about President Bush serving a plastic turkey in Baghdad?
This false tweet got 88,000 retweets & 221,000 likes and millions of views. It has been proven to be a lie. It's been fact-checked as a "clear case of manipulated video" and "an example of 'deceptive editing-omission'" by the Washington Post. The author doesn't care. Why is that?

https://t.co/abWENdhRnq

— Joe Concha (@JoeConchaTV) May 8, 2020
Rust never sleeps.
The Democrat Lie Machine never pauses.
ITEM 11
: Worth its weight in gold a month ago.
— John Roberts (@johnrobertsFox) May 8, 2020
Now it is worth its weight in toilet paper.
ITEM 12
: Once upon a time, the media informed people.
Hospitals are prohibiting family members from visiting those ill, but media attacks Trump for not overriding hospital orders to meet with them personally?

https://t.co/h2qepHamcN

— Robert Barnes (@Barnes_Law) May 8, 2020
Now it just annoys people. If he had gone, the media would be on him for interrupting treatment and endangering lives.
Pay no attention to the media. You cannot appease sworn enemies, as Neville Chamberlain discovered.
ITEM 13
: Opening Florida did not spread covid-19. The infection rate may have even fallen.
I have enormous appreciation for President Trump and all that he has done for our country. I will be voting for him this fall, and working hard to pass his agenda when I return to the Senate next year.

— Jeff Sessions (@jeffsessions) May 8, 2020
This lockdown was a lie.
I want the people who did this to be locked down for the rest of their lives in a prison cell.
ITEM 14
: I do not care if these are red states or blue states: Do not bail them out.
They overreacted and closed their economies.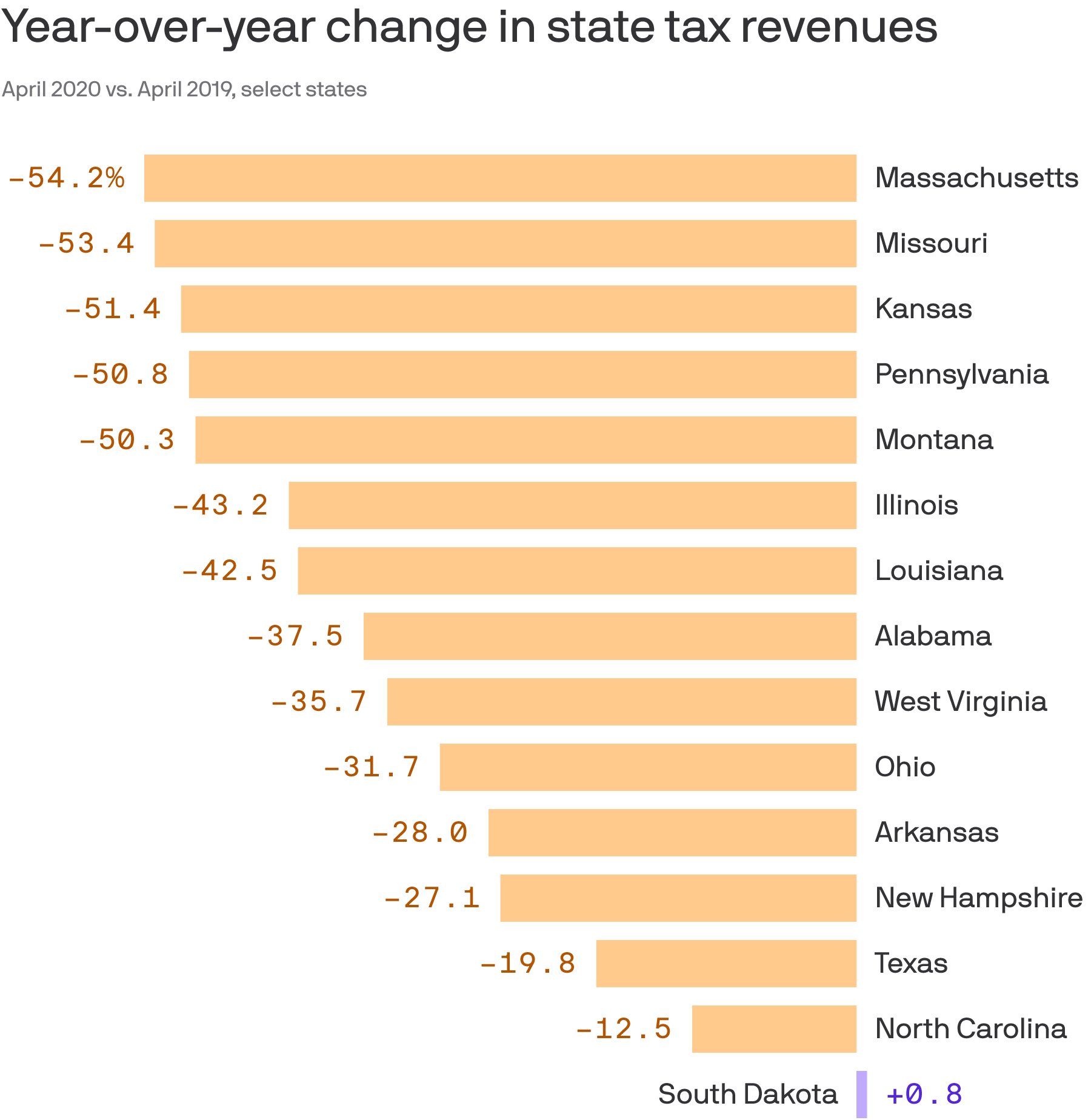 And yes, the list includes West Virginia.
ITEM 15
: Cowboy rule: I don't care where you were in 2015.
I laughed at the notion Donald Trump was running in 2015.

I was appalled he was the GOP candidate.

I didn't vote for him in 2016.

But he changed my mind and I'm voting for him this year. 🤷‍♂️

https://t.co/SWeBk7uGDc

— Chad Felix Greene (@chadfelixg) May 8, 2020
All that matters is where you are on 3 NOV 2020.
ITEM 16
:
Politico reported
, "A top career official is leaving the Office of the Director of National Intelligence, the agency confirmed on Friday.
"Deirdre Walsh, who spent more than 10 years at ODNI — most recently as chief operating officer — said in a statement provided through an ODNI spokesperson: 'I have served in this challenging role for nearly three years and look forward to taking on my next opportunity.'"
Another deep stater bites the dust.
She joined under Obama. She was the agency's chief lobbyist from 2014 to 2018.
Political as all get out.
And under new management, she gets out. GOOD.