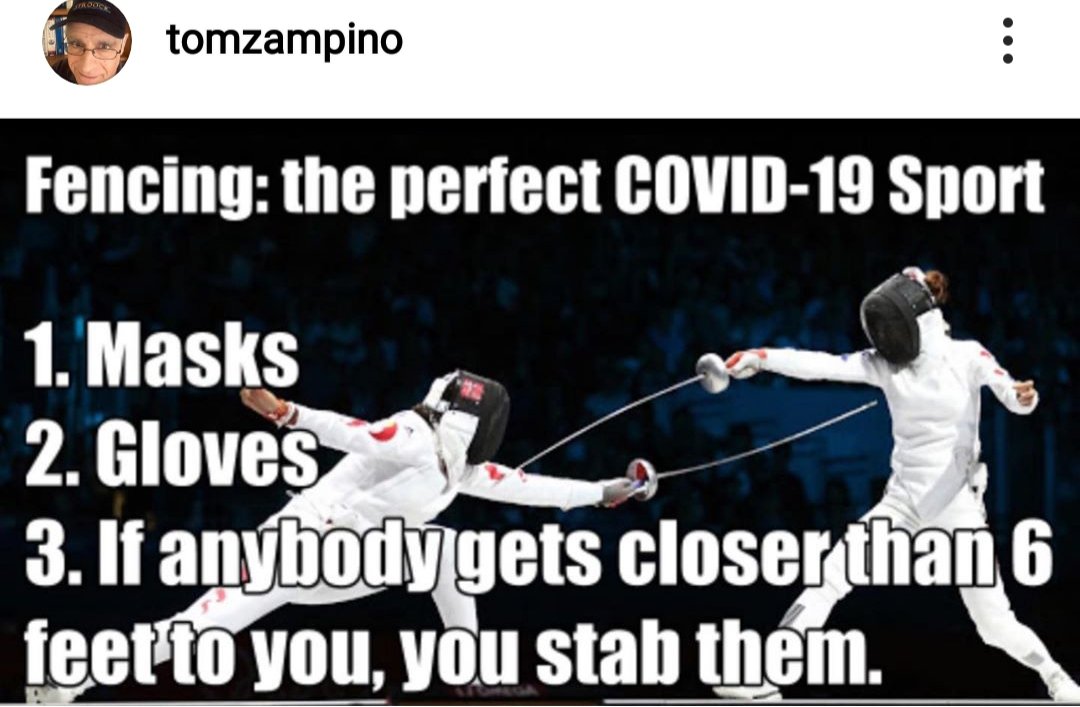 Donald John Trump is still our president. Thank the Lord. As Bismarck said, the Lord watches over children, drunks, and the United States of America.
ITEM 1
:
Breitbart News reported
, "Appearing Monday on SiriusXM's Joe Madison The Black Eagle, former New York Times reporter and Pulitzer Prize-winner David Cay Johnston claimed if President Donald Trump wins re-election in 2020, 'down that road lie firing squads' and said he 'would expect to get shot in the first round.'"
His exact quote was, "Well, that's what dictators do. I mean, I have no, you know, I said after Donald Trump won the electoral college, that if he could find a way to have me arrested, cause he said he hates me more than any other journalist in the world, that he would do so. And that Trump, who has no empathy for anyone else, all of us are just objects, Joe, we're not people. Every case that I've ever studied that a country has been taken over by a dictator, of course there are firing squads. And I would expect to get shot in the first round."
Why would he execute a dupe like Johnston?
On the release of an old tax return in the 2016 campaign, President Trump played him like Carlos Santana plays a guitar.
The Donald built his brand on chumps in the media because he does not take criticism personal. They do.
ITEM 2
:
USA Today reported
, "Bernie Sanders may have endorsed Joe Biden, but almost a quarter of the Vermont senator's supporters aren't jumping on board just yet, according to a new poll.
"Nearly 1 in 4 Sanders supporters (22%) said they would vote for a third party candidate, vote for President Donald Trump, not vote in November or were undecided about who to vote for, according to a USA TODAY/Suffolk Poll. When broken down, 2% said they would vote for Trump, 8% said they would vote for a third party candidate, 2% said they would skip voting and 8% are still undecided."
Biden may yet feel the Bern.
ITEM 3
:
Fox News reported
, "A Texas salon owner was given seven days in jail on Tuesday after she refused to apologize for defying corona virus related restrictions by remaining open for business.
Dallas business owner Shelley Luther was given a choice: She could offer an apology for selfishness, pay a fine and shutdown until Friday, or serve jail time.
"'I have to disagree with you, sir, when you say that I'm selfish because feeding my kids is not selfish,' she told the judge. 'I have hairstylists that are going hungry because they would rather feed their kids. So sir, if you think the law is more important than kids getting fed, then please go ahead with your decision. But I am not going to shut the salon.'"
She should have said she was aborting the hair.
My head, my choice.
Prosecute the judge -- who was not named in the story. He is District Judge Eric Moyé.
This is America?
Her only crime was refusing to apologize.
By the way, the judge's paychecks continue to be posted.
ITEM 4
:
The Wisconsin State Journal reported
, "The state Supreme Court's conservative justices on Tuesday expressed deep skepticism about the authority of a cabinet secretary to extend Gov. Tony Evers' safer at home order for controlling the spread of covid-19, the disease caused by the new corona virus."
Which led to the question of the day.
Justice Rebecca Bradley asked, "My question for you is, where in the Constitution did the people of Wisconsin confer authority on a single, unelected cabinet secretary to compel almost 6 million people to stay at home and close their businesses and face imprisonment if they don't comply, with no input from the Legislature, without the consent of the people?
"Isn't it the very definition of tyranny for one person to order people to be imprisoned for going to work, among other ordinarily lawful activities?"
This is a very sad chapter in American history. Our government is denying us civil liberties in a manner I never thought I would witness.
ITEM 5
:
The Milwaukee Journal-Sentinel reported
, "A federal judge on Friday granted a preliminary injunction in favor of four Wisconsin strip clubs whose applications for emergency federal loans were rejected on the basis of the sexual nature of the businesses.
"U.S. District Judge Lynn Adelman's decision allows the owners of four Silk Exotic Gentleman's Clubs in Milwaukee and Middleton to preserve their eligibility for loans administered by the U.S. Small Business Administration, according to court documents.
"The four plaintiffs – Camelot Banquet Rooms Inc.; Downtown Juneau Investments LLC; Midrad LLC; and PPH Properties I LLC – argued that a regulation by SBA, which stipulates that a business of a"prurient sexual nature is ineligible, discriminates against them in violation of the First Amendment.
"The SBA's Paycheck Protection Program is designed to cover small businesses' payrolls and other expenses for eight weeks while stay-at-home orders prevent normal business operations.
"Adelman concluded the plaintiffs would likely succeed in arguing that their business, while sexual in nature, is not prurient and that the regulation violates First Amendment and due process rights, court documents said."
A Clinton judge. 80. And he is absolutely right.
These are legitimate businesses. Generations ago, they would have been banned. But a government that accepts taxes from an enterprise -- a cut of the action, if you please -- cannot turn around and be offended by the stripping inside a strip club. They are Captain Renaults, all of them.
ITEM 6
:
The Cleveland Plain Dealer reported
, "Ohio Gov. Mike DeWine announces $775 million in state budget cuts to education, Medicaid and more."
Mini Mini-Mike discovers panicking and closing the state means taxes go unpaid.
The story said, "As recently as the end of February, the state was running ahead of its estimated revenues by $200 million. But as of the end of April, state revenues now are below estimates by $776.9 million, according to DeWine."
So DeWine's dumb decision cost a billion bucks.
And counting.
ITEM 7
:
CNBC reported
, "Justice Ruth Bader Ginsburg was hospitalized Tuesday with an infection caused by a gallstone, but plans to take part in the court's arguments by telephone Wednesday, the Supreme Court said.
"The 87-year-old justice underwent non-surgical treatment for what the court described as acute cholecystitis, a benign gall bladder condition, at Johns Hopkins Hospital in Baltimore, Maryland.
"She is resting comfortably and expects to be in the hospital for a day or two, the court said."
And Art Linkletter said, old age ain't for sissies. Pray for her to live, hope she retires.
ITEM 8
: As of Monday, the CDC reported that deaths from covid-19 in the week ended May 2 (Saturday) were 138 nationwide. That is 1% of the 12,516 covid-19 deaths for the week ended April 11, which was the peak week of this pandemic.
Now then, the CDC cautioned readers.
It said
, "Death counts for earlier weeks are continually revised and may increase or decrease as new and updated death certificate data are received from the states by NCHS. Covid-19 death counts shown here may differ from other published sources, as data currently are lagged by an average of 1–2 weeks."
The week ended April 25 initially was reported as 461 covid-19 deaths.
Now it is listed at 3,699 -- a nine-fold increase.
A nine-fold increase in week ended May 2 would mean a 90% drop from the peak week. Clearly the time has come to re-open the nation.
Given the concentration of the deaths to New York City and other places with NFL teams, the ban on being free to pursue happiness must end. The emergency is over. The cost of lockdown is the death of people who should be receiving treatment for other life-threatening conditions that the state has deemed not essential.
ITEM 9
:
The New York Post reported
, "States left cash-strapped by the corona virus crisis shouldn't count on federal bailouts — especially states run by Democrats, President Trump told The Post on Monday.
"During a sit-down in the Oval Office, Trump echoed recent remarks by Senate Majority Leader Mitch McConnell, who last month refused to open federal coffers for "blue state" governments — including New York's — that have been hit hard by the pandemic.
"'I think Congress is inclined to do a lot of things but I don't think they're inclined to do bailouts. A bailout is different than, you know, reimbursing for the plague,' said Trump, who also predicted a strong economic rebound from the corona virus crisis by the end of the year, and offered his opinions on presumptive Democratic challenger Joe Biden's best pick for a running mate and the sex assault allegations facing the former vice president.
"'It's not fair to the Republicans because all the states that need help — they're run by Democrats in every case. Florida is doing phenomenal, Texas is doing phenomenal, the Midwest is, you know, fantastic — very little debt.'
New York City forced this depression upon us by not taking appropriate measures. Instead of locking the city down, its idiot mayor hectored people about xenophobia and encouraged them to celebrate the Chinese new year.
Instead of shutting down the subways, its idiot governor demanded ventilators and field hospitals that went little used.
ITEM 10
: If New York state were a country of its own, it would lead the world (outside of Red China, of course) in covid-19 death rate with 1,283 deaths per million people.
The refusal of Democrat Governor Andrew Cuomo to shut down the subways imperiled the nation.
This is the man many Democrats want to replace Joe Biden as their presidential nominee.
Apparently a demented sex offender is not unqualified enough for them.
ITEM 11
:
CNBC reported
, "Corona virus live updates: Grocery prices are rising, while many Wendy's restaurants run out of beef."
Wendy's is asking where's the beef?
I just hope bacon is OK.
Shutting down the economy was a huge mistake. Time for the government to apologize and re-open America.
No state should be rewarded with any bailout.
ITEM 12
: I don't often comment on celebrity deaths, especially when they are 90, but Terry Pluto did a remarkable job of capturing who Don Shula was. Shula died on Sunday at 90.
Pluto is a good reporter who went to Grand River, Ohio, where Shula was born and raised, to find out who the coach was. He really was special. I don't recommend many reads.
This is one
.
ITEM 13
:
Ace reported
, "LOL: Neil Ferguson, The 'Scientist' Whose Crap Models Panicked the World, Forced to Resign From Government Job After Breaking His Own Social-Distancing Rules to Have Sex With His Side-Piece."
It was a lockdown with another man's wife.
The Washingtonian reported
, "In 1991, Sally Quinn — doyenne of the Washington intelligentsia, who was then on a streak of popular novels — published Happy Endings, which climbed the bestseller list. Across 500-plus pages, Quinn unspools the juicy romance of a widowed First Lady who falls head over heels for a dashing and cutting NIH scientist (who, by the way, has recently discovered a therapy for AIDS) while a white-hot and secretive love affair takes wind. Bellinis are spilled, love is made, hearts are broken and mended — all for the singular and mysterious scientist, who goes by the name of Michael Lanzer.
"Or better known by his real name: Anthony Fauci.
"Part searing romance, part roman à clef, Happy Endings made the bestseller list during a year when HIV-related deaths were then the highest ever recorded in the United States. By then, Fauci was the government scientist best known for combating the virus's spread as director of the National Institute of Allergy and Infectious Diseases."
Now we know why the covid-19 response is screwed up. They are Doctors of Love, not medicine.
This also shows the deep state at its best. Fauci was 50 then and apparently popular on the party circuit having come to Washington to take on the AIDS crisis.
ITEM 14
: The Department of Justice announced it filed a "Statement of Interest in Support of Church That Ministers to Underserved Communities."
The announcement said
, "The Department of Justice today filed a Statement of Interest in a Virginia federal court concerning the First Amendment's freedom of religion in support of Lighthouse Fellowship Church (Lighthouse), a congregation in Chincoteague Island, Virginia, that serves, among others, recovering drug addicts and former prostitutes."
The state cited the church for having 16 people worship.
In response, Mark Herring, the Democrat Attorney General of Virginia, said, "Donald Trump and Bill Barr should focus on saving lives and ramping up testing, not teaming up with conservative activists to undermine effective public health measures that are slowing the spread of covid-19 and saving lives in Virginia and around the country."
Paul Mirengoff wrote
, "It's not the job of the Justice Department's Civil Rights division to ramp up testing for the Wuhan corona virus. The Civil Rights Division's job is to protect against unlawful discrimination, including unlawful discrimination against the right to freedom of religious worship."
We are shutting down churches but keeping the liquor stores open because they generate state taxes.
There was a time when leaders would ask us to get on our hands and knees and pray for the strength to get through a crisis.
ITEM 15
:
National Review reported
, "The Trump administration is stepping up an effort to reduce dependence on Chinese manufacturing following the corona virus pandemic, including possible new incentives for companies to shift supply chains, such as tax benefits and subsidies."
The story said, "Measures involving the Commerce Department, State, and other federal agencies are being explored to determine which supply chains are "essential" and how they could be decoupled from China. Sources said that one such proposal involves the creation of a trade network of 'trusted partners' called the Economic Prosperity Network that would not include China."
Fight back.
Screw Red China.
ITEM 16
:
Breitbart News reported
, "Ohio University laid off three professors from the gender and race studies departments this week in response to financial burdens imposed by the Chinese virus pandemic. Ohio University also fired 140 unionized employees who worked in the university's custodial, groundskeeping, and maintenance departments.
"According to a report by the College Fix, Ohio University in Athens, Ohio, laid off three professors this week in response to financial difficulties imposed on the university by the ongoing pandemic. The now jobless faculty members were part of the gender and race studies departments.
"The university has already been criticized for its decision to lay off faculty from the gender and race studies departments. Ohio University political science professor Kirstine Taylor wrote in a viral tweet that she was heart-sick over the university's decision."
How can we build railroads, construct skyscrapers, and win world wars without studying gender and race?
Woe to our civilization.
ITEM 17
: Andrew Malcolm keeping it real.
— Andrew Malcolm (@AHMalcolm) May 6, 2020
I say we give the Murder Hornets covid-19.
ITEM 18
: Now they HAVE to do this.
Really sad and touching at the same time. Good for her for standing up to the nonsense.

P.S. If she doesn't find someone better count me in. I'll walk her down the isle. Lmk.

https://t.co/9IGbrZvxl8

— Donald Trump Jr. (@DonaldJTrumpJr) May 6, 2020
This would be Front Page news if we had a real media.
ITEM 19
: Never write in anger.
Give me an hour or so to calm down after this tweet.
The University of Kentucky spent millions converting their indoor football facility into a 400 bed coronavirus hospital. They are now planning to take it down without needing a single bed. Now UK hospital is reporting a $160.7 million quarterly loss:

https://t.co/c9sxxDpWrI

— Clay Travis (@ClayTravis) May 6, 2020
They got global cooling wrong, global warming wrong, the 2016 election wrong, Iraq wrong, Afghanistan wrong...
Expert now means credentialed idiot.