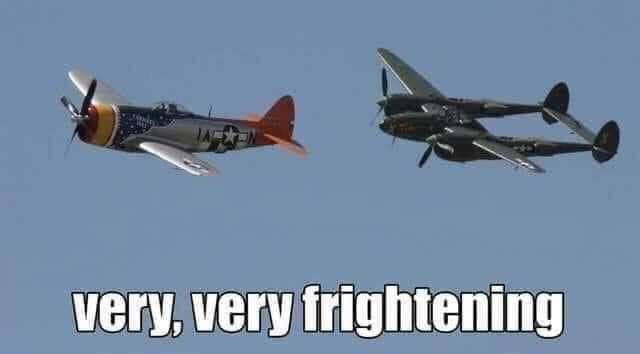 Me
!
And Donald John Trump is still our president.
ITEM 1
:
The College Fix reported
, "A new poll finds that nearly half of young people feel the federal government threatens their own personal rights and freedoms.
"The survey asked 1,600 high school and college students several questions, including: "Do you think the federal government threatens your own personal rights and freedoms, or not?"
"46% responded yes, 35% no, and the rest unsure."
That should brighten any real American's day. The CDC, FBI, NSA, and the rest are packed with liars and perjurers because they never are prosecuted.
ITEM 2
:
National Journal reported
, "Three of the four freshmen members of the left-wing "Squad" that President Trump calls AOC+3 — Reps. Alexandria Ocasio-Cortez of New York, Rashida Tlaib of Michigan and Ilhan Omar of Minnesota — have drawn opponents who have made the case that they're too extreme for the districts they represent. Tlaib is at risk at losing her seat to an experienced African-American official in her Detroit-area district. And while Ocasio-Cortez and Omar are favored to prevail, they will face their first serious test over the popularity of their progressive messages in deep-blue districts.
"The unusual and unpredictable turnout patterns for upcoming summer primaries taking place during a pandemic will also add some uncertainty to these races. New York Democratic officials have been working to cancel the presidential primary for their June 23 elections, a decision overruled by a federal judge and currently under appeal. Without a presidential race driving turnout and with the corona virus keeping many voters home, tiny turnout for state and local primaries raises the likelihood of unpredictable outcomes. Indeed, the low turnout in the 2018 New York primary was a major factor in Ocasio-Cortez's upset of longtime Rep. Joseph Crowley.
"Ocasio-Cortez's primary against former CNBC anchor Michelle Caruso-Cabrera hasn't drawn a lot of attention, but it's worth watching closely. The congresswoman's district, which spans Queens and the Bronx, has been one of the hardest-hit areas in the country from the pandemic. But Ocasio-Cortez was the only House Democrat to vote against the corona virus-relief bill, a lonely and unpopular position on Capitol Hill. She told The New York Times that, after the vote, she felt more alienated in Congress than ever before and was facing a personal existential crisis."
Clickbait, but interesting.
I doubt she will be primaried unless the big money that elected her believes she served her purpose.
ITEM 3
:
Axios reported
, "Vice President Mike Pence told Axios on HBO that he welcomes the idea of bringing Michael Flynn back into government, after the Justice Department moved last week to drop its criminal case against President Trump's former national security adviser.
"Why it matters: Trump said April 30 that he would certainly consider bringing Flynn back into the administration. Since Flynn had been accused of lying to the vice president, Pence's blessing clears an obstacle to him returning to Trump's inner circle."
They had the opportunity to interview the vice president on the day the unemployment rate hits an 80-year high, there is a pandemic panic, and North Korea prepares to test and ICBM.
And this is what they asked him about?
ITEM 4
:
Michael Walsh reported
, "Why the dismissal of Michael Flynn's case could win Trump re-election."
He wrote, "Did Flynn make mistakes? Yes. The decorated Lt. Gen. should never have gotten involved with lobbying for a country as odious as Erdogan's Turkey. Naïve in the ways of civilian Washington (like Trump at the time), he never suspected he was being set up by men he thought of as colleagues, especially when he was just doing his job in meeting with the then-Russian ambassador. None of that, however, excuses the breathtaking misconduct of Obama's rogues' gallery — all of whom should be lawyering up right about now. Elections, as they say, have consequences.
"And now the floodgates are open. Trump has given his disheartened followers an important victory over the bumbling Mueller and the sanctimonious Comey; meanwhile, in the shadows, Barr and acting DNI Ric Grenell are busily declassifying and releasing documents that will doubtless reveal even more details about the Democrats' criminal plot against the president. Meanwhile, the salivating media, which awarded themselves slews of Pulitzers for their collusion coverage, have been exposed as the partisan ventriloquist's dummies they are.
"As the country roars back from the economically disastrous shutdown, Trump now needs to sideline the doctors, ignore the media and resume his place at the bully pulpit. And, with the vindication of Mike Flynn, see that real justice is done."
As was written 2,500 years or so ago in Amos 5:23-24, "Take thou away from me the noise of thy songs; for I will not hear the melody of thy viols. But let judgment run down as waters, and righteousness as a mighty stream."
God watches over children, drunks, and the United States of America. But unlike the former, we have the hands to do The Lord's work.
Meanwhile in the same paper, a bitter Jonah Goldberg sneered at conservatives in "No, there's nothing 'tyrannical' about wearing a mask now."
Correct, but that's not what we fight. We fight closing down the economy on a whim. The author of Liberal Fascism now promotes it.
ITEM 5
:
Willie Brown wrote
, "When people were asked to shelter in place, they did so in amazing numbers and with no plan. But nobody envisioned the shelter-in-place would last this long.
"Some people who have jobs or retirement checks are fine with staying inside. Those who have lost their jobs, or fear they're likely to lose their jobs, want the state to reopen.
"But so far, the authorities who have locked us in have yet to figure out how to get us out. If they don't figure it out soon, the public is going to find a way to get out on its own."
If you are to
Willie Brown's left
, you may as well give up the ghost and just register as a Democrat.
ITEM 6
:
Delaware Online reported
, "An 86-year-old Elkton man who was shot along with his wife Friday in a cemetery in Bear died from his injuries Saturday night.
"Delaware State Police have ruled his death a homicide.
"The couple was shot Friday around 10:15 a.m. at the Delaware Veterans Memorial Cemetery, located at 2465 Chesapeake City Rd. in Bear. Police said Sheldon Francis, 29, of Middletown, was the shooter, and that he exchanged gunfire with officers after fleeing into nearby woods.
"The woman, who police did not identify, was pronounced dead on the scene. Her husband was taken to a nearby hospital where he later died."
Who the hell shoots and kills old people at a cemetery?
ITEM 7
:
The Guardian reported
, "The Democratic mayor of Atlanta has called the death of Ahmaud Arbery, who was shot and killed by two white men in February, a lynching.
"Keisha Lance Bottoms also accused Donald Trump of inciting overt acts of racism."
It sure looks like a lynching for two reasons. The first is the video of the killing. The second is that the mayor immediately politicized it.
The story did not include President Trump's statement, "I saw the tape and it's very, very disturbing."
The Guardian is so terrible, it could pass for an American newspaper.
ITEM 8
:
Business Insider reported
, "Deborah Birx, the White House's corona virus task force response coordinator, blasted the Centers for Disease Control and Prevention in a White House corona virus task force meeting during a discussion on covid-19 data, according to the Washington Post.
"'There is nothing from the CDC that I can trust,' she told CDC Director Robert Redfield, two people familiar with the meeting told the newspaper.
"The Post reported that Birx and others feared that the CDC's statistics on mortality rate and case counts were inflated by up to 25%."
Notice how quickly the Post and Business Insider stripped her of her title of doctor. She speaks the truth. This makes her a danger to the globalists, i.e., communists. Just who does the CDC work for? The National Institute of Allergy and Infectious Disease? Any of them who are pushing the pandemic panic.
They shut down the American economy. Their error cost is $10 trillion. That is a mammoth taking that dwarfs Kelo v. City of New London. Our federal government is loathsome.
I did not think the bastards could top the Russian Collusion hoax. Boy was I wrong. And we know what they will try to do next to stop him upon his re-election.
ITEM 9
:
The Liberty Daily reported
, "4 Million Chi-Com Virus Cases in a World of 7 Billion Means You Have a 0.00057% Chance of Catching the Chi-Com Virus."
Add 2 zeroes right of the decimal point and you have the odds of dying from covid-19. (Actually it is slightly less at 0.00004%.)
We shut down the world for this?
Red China has won the second battle of World War III, an asymmetrical war. The first battle was stealing our factories and making us dependent on them for masks and other medical equipment. Now they introduced biomedical warfare.
Meanwhile, a reader liked
the Pro Trump News headline
, "Woman Who Lost 2016 Presidential Election to Appear at Virtual Biden Fundraiser."
Not to belabor the point, but the alternatives to Drudge are amazing. Support and visit them. Don't do Drudge. He sold out.
ITEM 10
:
CNN reported
, "Dr. Anthony Fauci, the director of the National Institute of Allergy and Infectious Diseases and member of the White House's corona virus task force, tells CNN he will begin a modified quarantine after making a "low risk" contact with the White House staffer who tested positive for the novel corona virus."
The person who demanded an entire quarantine regardless if they came in contact with anyone exempts himself from his own rule. His edict was based on a phantom computer program.
He's 79, the sweet spot for covid-19 deaths.
He will skate for his abundant incompetence. Fire him and disband the National Institute of Allergy and Infectious Diseases because failure must have consequences.
This doofus cost the nation $10 trillion.
ITEM 11
: Grandpa was Flynnocent.
— General Flynn (@GenFlynn) May 7, 2020
May his persecutors lose their livelihoods and their liberty.
Some people want his lawyer,
Sidney Powell
, to succeed Ruth Ginsberg on the Supreme Court.
ITEM 12
: I figured out why people hate reporters.
— Krian Brassenstein (@KBrassenstein) May 10, 2020
Reporters are tattletales.
ITEM 13
: Doing your job is a crime in DC.
Entous: "My sources start whispering to me that there were these mysterious communications" between Flynn and Kislyak.

This caused an internal WaPo discussion about whether to run the Flynn/Kislyak story.

To his credit, Entous didn't find it newsworthy.

pic.twitter.com/AComA7uWB7

— Techno Fog (@Techno_Fog) May 10, 2020
We blew $24 million investigating Obama's hoax about Russia.
Bill him.
ITEM 14
: The mass media died, and left us with the ass media.
Today on Meet The Press,

@chucktodd

wildly took context out of an answer AG Bill Barr gave about his decision to drop the case into Gen. Michael Flynn.

I cut Todd's segment along with Barr's full answer together. Look at how blatantly dishonest this is.

pic.twitter.com/tODOEwL48V

— Greg Price (@greg_price11) May 10, 2020
Comcast does not care how inept Todd is. He brings in revenue and pushes the globalist ideology on its NBC subsidiary.
ITEM 15
: I said sue and settle on Saturday. I am not alone.
— Washington Examiner (@dcexaminer) May 10, 2020
ITEM 16
:
The Daily Mail reported
, "Dozens feared dead as Iranian destroyer accidentally SINKS one of the country's own warships after opening fire on it."
The Iranian navy finally found a navy they can beat.
ITEM 17
:
The Denver Post reported
, "A Castle Rock restaurant drew crowds Sunday when it reopened fully for Mother's Day in defiance of Colorado's public health order that limits restaurants statewide to takeout and delivery services.
"Customers packed C&C Coffee and Kitchen on Trail Boss Drive Sunday, filling tables, a patio and forming a line out the door for dine-in service.
"Gov. Jared Polis' office on Sunday issued a statement calling such conduct illegal and dangerous."
Illegal?
Good luck finding a jury that will uphold his imperial order.
FINALLY
: About that picture of two World War II airplanes, the first is a P-47 Thunderbolt and the second is a P-38 Lightning. In the song
Bohemian Rhapsody
, the lyrics go.
I see a little silhouetto of a man,
Scaramouche, Scaramouche, will you do the Fandango?
Thunderbolt and lightning very, very frightening me.
(Galileo) Galileo.
(Galileo) Galileo,
Galileo Figaro
Magnifico-o-o-o-o.
Just about every reader gets it. Certainly
Wayne and Garth do
. But there are always one or two who do not get a pop culture reference. I do not want anyone to feel left out.