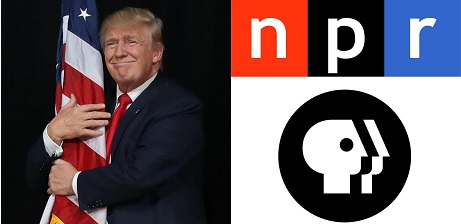 The truth about COVID-19 is out there. The press won't report it. Readers are going around the press.
A reader sent me a COVID-19 press release from Sermo, "the largest global healthcare polling company and social platform for physicians," which reported what treatments for COVID-19 doctors are using.
It said
, "The top three treatments that doctors most reported prescribing were Azithromycin (50%), Hydroxychloroquine (44%), and bronchodilators (36%)."
It adds up to more than 100% because doctors are using more than one drug.
Sermo said, "The treating physician percentage for Hydroxychloroquine went up across the board globally. COVID treaters reported having prescribed or seen Hydroxychloroquine prescribed increase by 11% (from 33% to 44%) week over week and Azithromycin increase by 9% (from 41% to 50%).
"Italy had the highest increase in having prescribed or seen Hydroxychloroquine prescribed (from 50% to 71%). Reported usage in New York nearly doubled (23% to 40%), week over week."
There is an important development in fighting COVID-19. Sermo said, "Plasma from recovered patients is perceived as more effective than Hydroxychloroquine (52% of COVID treaters felt it was very to extremely effective vs Hydroxychloroquine at 38%)."
So plasma is preferred, but hydroxychloroquine also is used and may be more readily available.
The reader asked, "Is there one major media maggot on the planet willing to report this?"
There are a few media outlets reporting some of this, but the main spin is hydroxychloroquine is voodoo medicine pushed by President Donald John Trump.
Given the widespread acceptance by treating physicians of hydroxychloroquine, it is irresponsible and dangerous to cast shade on this life-saving treatment. The American media could not care less about informing the public. Journalists serve only to spin nowadays.
NPR reported
, "Concern is mounting after a doctor at a Texas nursing home started giving the antimalarial drug hydroxychloroquine to dozens of elderly patients diagnosed with COVID-19 and tracking the outcomes in what he's calling an 'observational study.'
"Use of the drug to treat corona virus infections has set up a heated debate between the Trump administration and leading health experts over its efficacy against COVID-19.
"President Trump has been an enthusiastic champion of hydroxychloroquine, calling it a game-changer. But some of the nation's most respected health officials have said there is insufficient evidence showing that the 80-year-old drug, which is typically used to stave off malaria or treat lupus and rheumatoid arthritis, is a viable treatment in battling the new virus."
NPR has taken vapors over an observational study.
So how did that work out? The story said, "In total, 87 people at The Resort tested positive — 56 of 135 residents as well as 31 staffers. One patient has since died."
Only 1 out of 87 died.
The doctor who did this, Robin Armstrong, told NPR, "To be clear, no one is worse than when they started. From my perspective, it's irresponsible to sit back and do nothing. The alternative would have been much much worse."
NPR then politicized a medical miracle, reporting, "Armstrong, who is a prominent GOP activist, called Republican Lt. Gov. Dan Patrick. He says Patrick reached out to Texas state Sen. Bryan Hughes, also a Republican, who knew someone on the board of the New Jersey-based company Amneal Pharmaceuticals. The company, which makes and distributes the drug, has donated more than a million tablets nationwide, including to the states of Texas and Louisiana."
This is garbage reporting because no mention was made of French Doctor Didier Raoult who took this drug off the shelf and using it with a Z-Pack began saving lives. This triggered the use of this regimen across the globe.
A fair and balanced report would have mentioned this success elsewhere. Reporter Vanessa Romo should have done her homework and learned this is not some Republican conspiracy. This is not voodoo medicine. This is a promising treatment for a new disease.
Stories such as this rubbish inform me that NPR's staff hates President Donald John Trump and wants him to fail, even if it means tens of thousands will die. Most of the media is like NPR.
An observational study is science. As Yogi Berra said, "You can observe a lot by just watching." People laugh. It's true.
The media/Democrat/Red Chinese attack on hydroxychloroquine is Russian Collusion on steroids as they seek to discredit a cure for the virus unleashed on the world by Red China.
Gregory J. Wallance wrote in The Hill
, "President Trump has been promoting the antimalarial drug hydroxychloroquine as a way to end the pandemic. He claims the drug could be one of the 'biggest game-changers in the history of medicine,' while saying "I'm not a doctor. But I have common sense.' He even mused about taking the drug himself, as though it were a vaccine.
"Trump seems oblivious to either the medical or political risks to him personally from the drug, which he claims has no harmful side effects. 'It's not going to hurt people. What do you have to lose?'
"Actually, Trump could have a lot to lose if he swallowed hydroxychloroquine. 'You could lose your life. It's unproven,' is how Dr. Patrice Harris, the president of the American Medical Association, answered Trump's rhetorical question. She explained that the drug, while generally safe as a treatment for malaria and certain inflammatory conditions, can have potentially harmful complications. These include sudden cardiac death, loss of vision and psychosis."
This writer portrayed a cure as a poison.
He wants people to die so we get a Democrat president.
He wrote, "Recall that following the Spanish Flu of 1918-1919, the Democrats lost the White House by a landslide in the 1920 election. Already, 56 percent of Americans do not trust Trump to give them accurate information about the pandemic. If his over-hyped drug turns out to be a lot less than a game-changer, and causes harm, even his own loyal supporters may question Trump for misleading them about a miracle cure in the midst of a devastating pandemic."
He also wrote, "The steady, focused leadership of governors such as Andrew Cuomo (D-N.Y.) has not been flattering to Trump."
Cuomo's state is now the epicenter of COVID-19 in America.
They keep dismissing proof that this regimen works as anecdotal.
This is the same media that promotes global warming as triggering earthquakes, tsunamis, and volcanoes
.
The media hates President Donald John Trump more than life itself. This may re-elect him despite a pandemic and a recession.
Conservative columnist Charles Vavruska contracted COVID-19.
He wrote
, "At 10:00 p.m. Wednesday, March 25, while still in this waiting area, my doctors gave me the bad, but unsurprising, news: I had tested positive for COVID-19. Within an hour, they put me on hydroxychloroquine and azithromycin, which appears to enhance HCQ's therapeutic effects.
"Thursday morning, March 26, the doctor confirmed that I was taking the anti-malarial HCQ and Zithromax together. 'The Trump Treatment?' I asked. 'Yes,' she replied. 'The Trump Treatment.'
"That night, doctors transferred me to a room. I already felt better, just 19 hours after I first took the HCQ and Z-pack. Once in the room, which I shared with another man, everything was calm, and the care went from great to excellent."
Within a week he was home and cured, although still resting.
Hydroxychloroquine won't kill you. The media will.