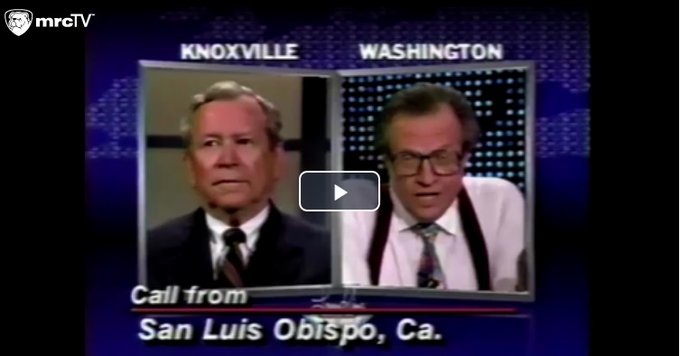 Keep your betting slips. The Democrat Party nomination is not decided. In fact, the nomination may be more in doubt today than it was three months ago when everyone was campaigning in Iowa and New Hampshire. The SS Bidenic just kissed an iceberg.
Tara Reade filed a criminal complaint in DC alleging that when she was on Biden's staff in 1993, he grabbed her by the [you know what -- and if you don't, you don't need to know].
She waited 27 years?
But The Intercept has corroborating evidence in the form of a clip of the Larry King Show on CNN back in 1993. Apparently Reade told her mother, who called King anonymously.
Ryan Grim of The Intercept reported
, "Reade told The Intercept that her mother called in asking for advice after Reade, then in her 20s, left Biden's office. 'I remember it being an anonymous call and her saying my daughter was sexually harassed and retaliated against and fired, where can she go for help? I was mortified,' Reade told me.
"Reade couldn't remember the date or the year of the phone call, and King didn't include the names of callers on his show. I was unable to find the call, but mentioned it in an interview with Katie Halper, the podcast host who first aired Reade's allegation. After the podcast aired, a listener managed to find the call and sent it to The Intercept."
Now then, this is an allegation. For whatever reason, Reade told her mother this story. I can see it lending credence to her story but then again, Tawana Brawley told her mother she was gang-raped by police officers when she was not.
The show aired on Wednesday, August 11, 1993.
Ed Driscoll wrote
, "Thanks to the Media Research Center's apparently Raiders of the Lost Ark-sized warehouse full of archives of the last three decades of the DNC-MSM, there's video of the conversation."
Indeed there is.
MRC's transcript said
:
KING: We're back -- a couple more phone calls on this very important topic. Our guests are former United States Senator Howard Baker; Richard Allen, former National Security Adviser; and Lois Romano of The Washington Post. San Luis Obispo, California, hello.
CALLER: Yes, hello. I'm wondering what a staffer would do besides go to the press in Washington? My daughter has just left there, after working for a prominent senator, and could not get through with her problems at all, and the only thing she could have done was go to the press, and she chose not to do it out of respect for him.
KING: In other words, she had a story to tell but, out of respect for the person she worked for, she didn't tell it?
CALLER: That's true.
Reade for whatever reason did not want the story to get out.
Now for whatever reason, she does.
This allegation won't bring him down. His embrace of segregationists won't bring him down. His dementia won't bring him down. His creepiness won't bring him down. His angry explosions in public won't bring him down. The billions that his son pocketed from Red China and Ukraine won't bring him down.
With the media in its pocket, Democrats can paper over his flaws. And his flaws attract power brokers to him because they know how malleable the doddering old fool will be.
But the negatives do add up. After going through the Hillary campaign with all her baggage and her alcoholism, do rank-and-file Democrats really want to go with an older and less stable version of her?
He will pick a vice presidential candidate in the next few weeks. That person likely will be the nominee because I just don't see Biden making it to November. Maybe this was all planned before the South Carolina primary that launched his campaign into the winner's circle.
This puts Kamala Harris and the rest in play.
But what about the Bernie Bros? I get that Sanders sold them out, but they did not sell themselves out. In the beauty pageant we call politics, shouldn't the runner-up ascend to the nomination if the nominee has to resign?
The media can keep the Reade story down only for so long, just as it did the Hunter Biden story. But eventually the truth erupts.
Some 27 years after a sleepy midsummer show aired to little acclaim, it may throw the Democrat Party into a meltdown almost as spectacular as the opening of the Covenant of the Ark.