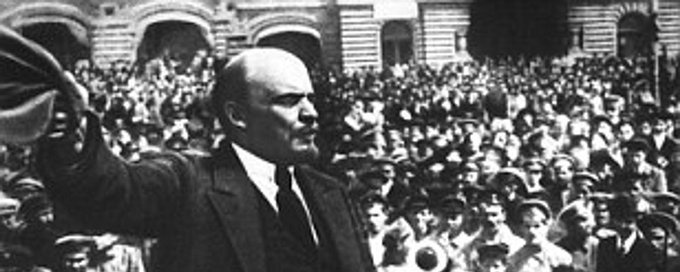 Wednesday marks the 150th anniversary of Lenin's birth and the multimillionaire celebrities in Hollywood plan a 3-day celebration.
Oh, they are calling it Earth Day, but the environment does just fine without them.
Not a single Earth Day forecast of doom has come true in 50 years of their spreading this nonsense. Their goal is a government controlled society with them in control of the government.
Of course, with the COVID-19 spread by the largest communist country in the world, Red China, they cannot convene a real party in the streets. Instead, they will livestream it, which means people will use a lot of electricity to watch lectures by stars.
Rolling Stone reported
, "Earth Day Live, a three-day livestream commemorating the 50th anniversary of Earth Day, will be held this year as part of efforts to promote social distancing during the COVID-19 pandemic.
"The event, organized by youth climate activists, features a star-studded lineup that includes Joaquin Phoenix, Moby, Patricia Arquette, Jane Fonda, Robby Romero, Al Gore, Stacey Abrams in conversation with leading scientists and journalists about the ongoing climate crisis. Musical performances and DJ sets include Jason Mraz, Angélique Kidjo, Emily Wells, Aimee Mann, Ted Leo, Jack Johnson, Questlove, Talib Kweli, Beverly Bond, Madame Gandhi, Soul Clap and others."
I'm old. I never heard of half these people.
Parade magazine listed the top predictions over the years at Lenin's Birthday parties
:
1. "The air would be so polluted by the 1980s that city dwellers will all have to wear gas masks."
2. "Civilization would end in 15-30 years if immediate action is not taken."
3. " Between 1980-1989, some 4 billion people, including 65 million Americans would die from food shortages."
4. "All of the oxygen will disappear from America's rivers because of pollution, killing all the freshwater fish."
5. "People's life expectancy by 1980 will only be 42 years old."
6. "By the year 2000, we will run out of crude oil."
7. "The world has been chilling sharply for about 20 years and if it continues, the worldwide temperatures will drop by 11 degrees by the year 2000, twice what it would take to put us into an ice age."
Despite being wrong every time, they claim science is on their side.
But really, it is communism they seek.