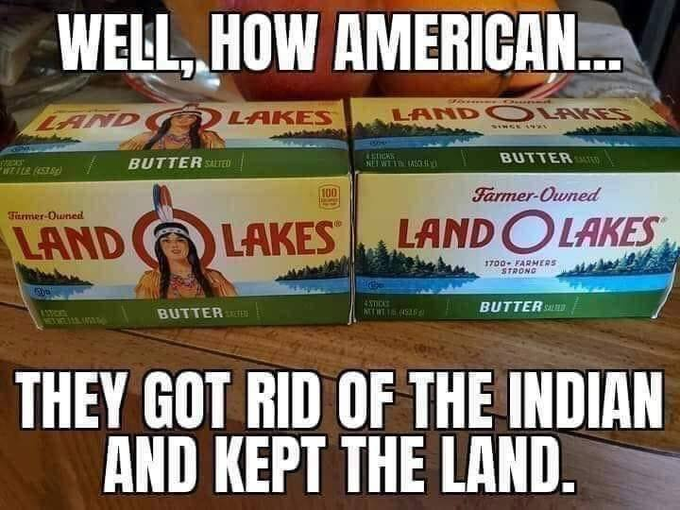 Donald John Trump is still our president.
ITEM 1
:
Hot Air reported
, "Former Neighbor Recalls Tara Reade Telling Her Details Of Sexual Assault By Biden In The Mid-90s."
The neighbor was Lynda LaCasse.
Here is the weird part. The story said, "LaCasse also says she is a lifelong Democrat and (oddly) that she still intends to vote for Biden despite believing Reade's story about him."
What a sick woman she is. She is going to vote for Chester the Molester.
When I think of how Hillary, Huma Abedin (Anthony Weiner's wife), and Silda Wall (Eliot "Client No. 9" Spitzer's wife) stood by their man in humiliation, I laugh. Tammy Wynette may have sung, "Stand By Your Man," but she was no doormat. She divorced five times.
And there is more smoke.
The Bongino Report said
, "Lorraine Sanchez, who worked with Reade in the office of a California state senator in the mid-1990s, told Insider that she recalls Reade complaining at the time that her former boss in Washington DC had sexually harassed her, and that she had been fired after raising concerns."
Whether there is fire with this smoke, we shall see. But LaCasse voting for Biden despite believing Reade is beyond the pale.
ITEM 2
:
The New York Post reported
, "In the latest bid to dispel rumors about Kim Jong Un, North Korean state media on Monday published a purported letter from the Hermit Kingdom's leader in which he congratulated South African President Cyril Ramaphosa on Freedom Day, according to a report.
"The Korea Central News Agency reported that the missive was dated April 27, 2020, reported CNN, which said it had no way of independently corroborating its authenticity."
Since when is independently corroborating authenticity a problem for CNN?
ITEM 3
:
The Daily Caller reported
, "A lawyer representing the DNC and Clinton campaign provided Christopher Steele with information in 2016 regarding an alleged secret communications channel between the Trump Organization and a Russian bank, the former spy told a British court last month.
"That now-debunked tip, from Perkins Coie lawyer Michael Sussmann, set off a chain of events that led to Steele publishing a Sept. 14, 2016 memo accusing the founders of the bank, Alfa Bank, of having illicit ties to Vladimir Putin. A week after Steele wrote that memo, he had another meeting with Sussmann's colleague, Marc Elias.
"Steele disclosed the previously unreported meetings with Sussmann and Elias during testimony in a defamation lawsuit filed against him by the Alfa Bank founders, according to a court transcript obtained by the Daily Caller News Foundation."
The FBI became the KGB on Obama's watch.
The Trump administration is allowing them to walk. They will do it again. Watch.
ITEM 4
:
News Busters reported
, "The social media mob is not too happy with Jeff Goldblum for his blistering critique of woke liberals who fetishize Muslim culture.
The Jurassic Park and Independence Day star dropped the mic on a recent episode of RuPaul's Drag Race when, as a season 12 guest judge, he confronted a contestant sporting a hijab for sending a mixed message, pointing out the head scarf may be anti-homosexuality and anti-woman.
"Needless to say, folks on the internet and Hollywood media discounted Goldblum's point."
I thought they were drag queens not drag pawns.
But I would be lying if I were to say I don't enjoy watching liberals devour their own.
ITEM 5
:
The Washington Free Beacon reported
, "At first glance, Las Vegas Public Radio (LVPR) looks like any other local FM radio station. It has local community sponsors, vaguely right-wing talk show hosts, and a website begging for a makeover. But there's a disclaimer on the bottom of that website noting that, contrary to the name, the station is not an NPR affiliate.
"That disclaimer makes no mention of the fact that LVPR, the self-proclaimed People's Voice of Las Vegas, is registered to lobby for Huawei Technologies, a Chinese company widely considered a national security threat to the United States."
Finally, someone in the media is honest enough to admit it is working for Red China.
ITEM 6
:
United Press International reported
, "The U.S. Supreme Court on Monday declined to wade into a Second Amendment gun case it heard months ago after New York City modified the law in question to address the plaintiffs' concerns.
"The high court voted 6-3 to stay out of the case, its first involving gun rights in a decade, because it said the change to the New York law closed the case."
It is called cutting your losses. More people should do that in court.
ITEM 7
:
The Sacramento Bee reported
, "Dozens of oil tankers anchor off the Californian coast near Los Angeles and Long Beach as the reduced demand for oil takes hold. The tankers are acting as storage tanks for oil as demand has reduced throughout the corona virus pandemic."
Dollar-a-gallon gasoline comes at a terrible price: $10 trillion in economic losses so far.
ITEM 8
: He didn't duck the question.
President Trump today ducked a question about why HHS Sec. Alex Azar still has a job.

"I think it's a very unfair question," said Trump. He then pivoted to attacking "people in the other party who have said the same thing and with even more confidence"

https://t.co/nsvihKB7ZU pic.twitter.com/rXzfJqTEJ0

— POLITICO (@politico) April 28, 2020
He has stopped playing their game.
ITEM 9
:
NBC reported
, "The chairman of Tyson Foods is warning that "millions of pounds of meat will disappear" from the national food supply chain as the coronavirus outbreak forces food processing plants to shutter.
"'The food supply chain is breaking,' John Tyson wrote in a full-page advertisement published Sunday in The New York Times, The Washington Post and the Arkansas Democrat-Gazette.
"'There will be limited supply of our products available in grocery stores until we are able to reopen our facilities that are currently closed,' he wrote in the advertisement, which was also published as a blog post on the company's website."
And so the American republic dies of starvation because of mass hysteria.
ITEM 10
: Dr. Craig Smith of the Columbia Department of Surgery gives a daily update on the COVID-19 panic. His latest included its effect on beer.
He wrote, "During March alone, cancellation of events like March Madness and St. Patrick's Day have left 10 million gallons of beer stranded in bars and restaurants. Beer spoils in 2-6 months, and can't simply be poured down the drain. That volume of beer will upset pH balance and reduce oxygen content if dumped into any body of water.
"One company hopes to defoam and pH-balance their stock, then seek permission for dumping. Sam Adams is exploring ways to extract the ethanol for use as a gasoline additive. Another is trying to convert the ethanol to hand sanitizer. There is debate over whether and how the losses should be shared between producers, distributors, and bars.
"Does that sound familiar?
"Each keg represents $100-$120 of sunk cost, and companies will want to show possession of those assets on their balance sheets if they enter bankruptcy.
"A final twist — since they want them back, how do producers reverse-ship full kegs? The industry has well established routines for shipping back empty kegs, but not full ones — it takes three times as many trucks to ship full kegs. Ice to Anchorage."
We're going to starve to death -- sober.
Open the country. Now.
ITEM 11
: The Associated Press missed the point.
Joanne Mellady didn't sit still after a double-lung transplant 2007. She took up hang-gliding and kayaking among other pursuits, becoming an inspiration to other patients. Mellady died of coronavirus in March.

More lives lost:

https://t.co/cdtS9pqeHShttps://t.co/wkuk460GFo

— The Associated Press (@AP) April 27, 2020
The story is not that she died, but that she lived for 13 years on borrowed time. What a life!
ITEM 12
: A reader wrote, "If the corona virus is as virulent as health experts believe, why is it not sweeping through the third world and causing mass sickness and death?
"Obviously, less developed nations do not have first world hospital facilities and healthcare technology. Nor would quarantines work well in places such as Rio, San Salvador, São Paulo etc... with hundreds of thousands of people living in squalor and packed in slums very close to one another. My goodness, Mexico City has something like 15 million people. One would think instances of corona virus there would make New York a porker in comparison?
"I'm serious when I ask for your take on this. I respect very much your opinion. I simply don't understand."
Hmm.
I do not understand it either. Maybe we in the West are just a bunch of whiny people who are too afraid of death to live. Or maybe someone is cooking the books to bring our economy down.
ITEM 13
: My favorite Florida Man explains how freedom works.
No, I'm not going to wear it b/c it's bullshit. You are welcome to fall in line with bullshit, *I'm* not going to do it.

If someone is so freaking afraid of this virus, it's a free country: hunker your ass down in *your* house.

The word isn't contrary, it's called being free.

https://t.co/ef111v6e5n

— J.B. White (@RattlerGator) April 28, 2020
Your rights end where my nose begins.
ITEM 14
:
Politico reported
, "Mitch McConnell is open to cutting a deal to provide reeling states and cities with relief during the pandemic-fueled recession. But it will come at a price.
"In an interview on Monday, the Senate majority leader said it's highly likely the next corona virus response bill will aid local governments whose budgets have been decimated by lockdowns and now face spiraling deficits. But to unlock that money, McConnell said he will insist Congress limit the liabilities of health care workers, business owners and employees from lawsuits as they reopen in the coming weeks and months."
That seems fair.
Holding governors responsible for their unconstitutional shutdowns seems just. Ignoring the Constitution should void sovereign immunity.
ITEM 15
:
The Associated Press reported
, "New York has canceled its Democratic presidential primary originally scheduled for June 23 amid the corona virus epidemic.
"The Democratic members of the State's Board of Elections voted Monday to nix the primary. New York will still hold its congressional and state-level primaries on June 23.
"New York Democratic Party chair Jay Jacobs has said that the cancellation of the state's presidential primary would mean a lower expected turnout and a reduced need for polling places."
Will anyone notice?
ITEM 16
: The Hartford sent notices to customers that said, "We have an update on your payment from The Hartford's COVID-19 Personal Auto Payback Plan. We told you before that you'd see a 15% refund on your April and May premiums in about 2 months. Good news — it should only take about 2-3 weeks, and even less if you paid by credit card or EFT.
"There's nothing you need to do. The payback will happen automatically. Either you will see a credit on your next bill, or if you have already paid in full, you will receive a payment from us.
"How did we speed this up?
"We created an endorsement for auto policies that allows us to make a payment to qualified customers. Each state had to approve the endorsement, and it happened quicker than we expected."
The quarantine means less driving and fewer accidents.
ITEM 17
: Sean Hannity announced he has demanded a retraction and an apology from New York Times, which falsely blamed him for a corona virus death.
His website said
, "'In the story you published on or about April 18, 2020, entitled 'A Beloved Bar Owner Was Skeptical About the Virus. Then He Took A Cruise,' available at
https://www.nytimes.com/ 2020/04/18/nyregion/coronavirus-jjbubbles-joe-joyce.html
(the April 18, 2020 Story), you falsely state and falsely imply a connection between Mr. Hannity's on-air comments and Mr. Joyce's decision to take a cruise. But what you fail to mention is that Mr. Hannity's comments could not possibly have influenced Mr. Joyce's decision because he embarked on his cruise on March 1 (according to your report), while Mr. Hannity made comments on March 9, which you claim influenced his decision. Moreover, you were fully aware that this was the actual timeline, and in order to mislead your readers and support your false narrative, you withheld the date of Mr. Hannity's comments from your story,' the official letter said."
Clearly, the New York Times lied.
In Sullivan vs. New York Times, the Supreme Court wrongly gave the press a license to libel.
Enough.
End it.