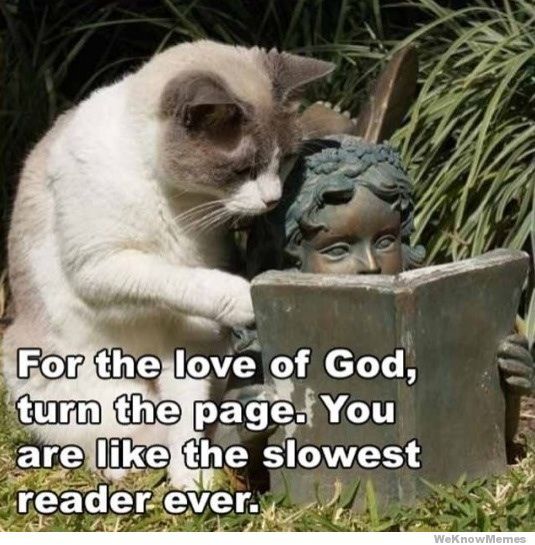 Donald John Trump is still our president.
ITEM 1
:
CNN reported
, "Nearly all corona virus patients who needed ventilators in New York's largest health system to help them breathe died, a study found.
"Overall, about 20% of COVID-19 patients treated at Northwell Health died, and 88% of those placed on ventilators died, according to the study. A ventilator is a device that forces air into the lungs of patients who cannot breathe on their own because of severe pneumonia or acute respiratory distress syndrome.
"Other, smaller reports have indicated that patients who need ventilation are unlikely to survive."
Not having ventilators did not kill people. Having them did.
Glenn Reynolds wrote
, "We were told that there would be desperate shortages of lifesaving ventilators, but there were no such shortages, and the ventilators turn out not to be all that lifesaving, either."
Enough of this nonsense.
This virus is seasonal and rare is the person who needs to go to the hospital. Less than 1% of the infected die. And antimalarial drugs work. A national quarantine was unnecessary.
ITEM 2
:
CNN also reported
, "More than 200 black women urge Biden to pick black woman as running mate."
They are racist and sexist.
ITEM 3
: A reader wrote, "I have been watching very little of the media's coverage of the virus so I may be behind the curve on this. Who did ABC select as their war correspondent to cover the Turkish invasion of Kentucky? I remember seeing the video from the front lines of the brave Kurds fighting back after President Trump abandoned them. Maybe ABC could hire Brian Williams away from MSNBC on the cheap. After all, he can't tell $1,000,000 from $1.95.
"PS: If I were President Trump I would bring this up everyday. EVERY. SINGLE. DAY."
Reminds me of the Johnny Horton song.
We didn't fire our guns,
The Turkish weren't a-coming
There wasn't nigh any as we were told.
We didn't fire once more,
And they started running
From their border down to Istanbul.
Hut, hut, hut.
ITEM 4
:
Sean Davis reported
, "New court documents filed under seal include significant exculpatory information about Michael Flynn, President Donald Trump's former National Security Adviser, an FBI official familiar with the situation told The Federalist on Friday. The new documents, which were filed under seal by the Department of Justice Friday, allegedly include exonerating evidence about Flynn, who pleaded guilty to lying to federal investigators about his conversations with foreign diplomats as Trump's top incoming foreign policy adviser and is currently attempting to withdraw his plea, as well as evidence of malfeasance by the FBI during its investigation of Flynn.
"According to the FBI official who spoke to The Federalist, FBI general counsel Dana Boente led the charge internally against DOJ's disclosure of the new materials. Boente, who briefly served as acting Attorney General after Trump became president, personally signed off on one of the federal spy warrants against former Trump campaign affiliate Carter Page. The new documents, which were filed under a protective order by DOJ on Friday, will reflect poorly on the FBI, the official told The Federalist. It is not clear when, or even if, those documents will be unsealed and made available to the public for review."
DOJ lawyers have a long history of prosecutorial abuse in political cases because no U.S. attorney goes to jail over these abuses.
ITEM 5
:
The New York Post reported
, "We're all homeschoolers now. Schools have closed for more than 55 million students nationwide, and at least 34 states have shuttered schools for the rest of the academic year. Just in time, our media and academic elites are coming out swinging against homeschooling.
"The Washington Post and ­Salon have raised questions about the practice lately. More alarming, Harvard Magazine this week unleashed a thoroughly unfounded attack on homeschooling, drawing on the work of Harvard University law professor Elizabeth Bartholet.
"The article cited Bartholet's call for 'a presumptive ban,' because homeschooling supposedly 'violates children's right to a 'meaningful education' and their right to be protected from potential child abuse.'
"Strangely enough, the article left out the fact that nearly two-thirds of US students aren't proficient in reading, and that the most rigorous evidence shows that homeschool students tend to fare better academically and socially than do their peers in conventional schools."
Liberals want drag queens to teach children to read.
Unionized drag queens.
ITEM 6
:
The Associated Press alleged
, "Trump approved of Georgia's plan to reopen before bashing it."
LOL.
He never bashed it.
I (or

@VP

) never gave Governor Brian Kemp an OK on those few businesses outside of the Guidelines. FAKE NEWS! Spas, beauty salons, tattoo parlors, & barber shops should take a little slower path, but I told the Governor to do what is right for the great people of Georgia (& USA)!

— Donald J. Trump (@realDonaldTrump) April 24, 2020
The sedition by the press continues.
ITEM 7
: A reader who is a funeral director in New Jersey wrote, "I thought you like to see what the state of New Germany is doing to my profession what an outrage! this is not about me as a funeral director but it all about these poor families that have no way to properly grieve with these draconian measures. If you have space to talk about this and help expose these fascists Democrats so we help these families heal."
I totally agree with him. It has been 15 days since the death of our son, Michael. No funeral. No closure.
Don't feel sad for me. Prayer works. Pray for Michael.
ITEM 8
: In business news...
Great News! Randall Stephenson, the CEO of heavily indebted AT&T, which owns and presides over Fake News

@CNN

, is leaving, or was forced out. Anyone who lets a garbage "network" do and say the things that CNN does, should leave ASAP. Hopefully replacement will be much better!

— Donald J. Trump (@realDonaldTrump) April 24, 2020
I can see where the president is coming from. CNN colluded with Obama to promote the Russian Dossier -- which Obama planted on President-Elect Donald John Trump -- to ignite the Fake Russian Collusion story.
The only Russian collusion was between Democrats and the Kremlin to produce the dossier. Sadly, the perjury to obtain warrants to spy on Donald Trump will go unpunished. Instead of prison, Jimmy the Weasel Comey received a million bucks for a book no one read.
AT&T kept Jeff Zucker in charge.
ITEM 9
:
Business Insider gleefully reported
, "Fewer than half of working Americans will have a paycheck in May as devastating corona virus layoffs persist, economist says."
The story said, "The millions of Americans who have lost their jobs in recent weeks due to the corona virus pandemic will have a devastating effect on the economy going forward as workers are left without pay.
"Losses in April alone could push the unemployment rate to 16%, according to James Knightley, chief international economist at ING. If another 10 million Americans file jobless claims in May, that would push the unemployment rate to 22%, he said."
Democrats succeeded in bringing back the Depression, their goal since we elected President Ronald Wilson Roosevelt. The unconstitutional lockdown of 300 million people who committed no crime is madness.
ITEM 10
: Apparently the Virginia Cavaliers are changing their name...
— Wahoos247 (@Wahoos247) April 24, 2020
...to the Ewoks.
ITEM 11
: The New York Times reported, "Biden Leads Trump in Key States. But Hillary Clinton Led by More.
"While polling shows Joe Biden narrowly ahead in states like Michigan, things looked considerably rosier for Hillary Clinton in many swing states at this point in 2016."
Same plan: offer nothing new and run against Donald Trump because this time it will be different. Just like it was for Mittens in 2012.
ITEM 12
:
The Star Tribune reported
, "An estimated 80,000 to 100,000 em­ploy­ees could re­turn to work Mon­day un­der a plan by Gov. Tim Walz to dial back the state's stay-at-home order, which was imposed to reduce or delay the spread of the COVID-19 pandemic.
"The move is tailored to manufacturers and offices that don't have face-to-face interaction with clients and weren't deemed critical industries that were exempt from the stay-at-home order.
"Roughly 20,000 companies in this category now have the option to reopen if they complete and publicize plans to maintain social distancing, worker hygiene and workspace cleanliness, said Steve Grove, commissioner for the Minnesota Department of Employment and Economic Development."
221 COVID-19 deaths in a state of 5.64 million people.
Georgia and other states are opening too.
We flattened the curve. Open the country already.
ITEM 13
:
The Washington Times reported
, "House Speaker Nancy Pelosi said Friday that Democrats plan to investigate a claim by Dr. Rick Bright, a top corona virus vaccine researcher, that the Trump administration demoted him in retaliation for his skepticism regarding a COVID-19 treatment pushed by President Trump."
Paging Bob Mueller. Bob Mueller, please report to the courtesy desk.
ITEM 14
:
Terry Pluto reported
, "Cleveland Browns Chief Strategy Officer Paul DePodesta said Alabama's Jedrick Wills Jr. was the top tackle on their draft board. Teams often say something like that, even if it's not true. I tend to believe DePodesta. It fits with the 'tackles are tackles' comment made by GM Andrew Berry before the draft.
"The 6-4, 312-pound Wills played exclusively right tackle in high school and college. He was the top-rated offensive lineman in the country in 2017 coming out of Lafayette High in Lexington, Kentucky. He continued to play right tackle at Alabama. With the Browns, he'll be the left tackle."
They drafted a left tackle who never played left tackle. That's my Browns.
ITEM 15
:
Fox News reported
, "The White House is having discussions about "changing the look" of the marathon daily corona virus briefings, including possibly paring back the length of the pressers and presenting the information in different ways, sources tell Fox News.
"Aides have also suggested staff find different venues for President Trump to appear and talk about federal efforts in responding to the pandemic. Axios was first to report Friday that the president may stop appearing at the daily press conferences.
"The news came Friday after the president held an uncharacteristically short press conference, lasting less than 25 minutes, and abruptly ending it without taking any questions."
"The briefings got stale. And taking questions from blowhard reporters is a waste of time.
ITEM 16
:
The Hill reported
, "The Supreme Court on Friday denied a request to block the Trump administration's "public charge" rule during the corona virus health crisis.
"A group of state attorneys general had asked the court to issue an injunction against the rule, which links a migrant's eligibility for legal status with the likelihood that he or she will rely on public assistance.
"The court had decided earlier this year to allow the rule to go into effect, but the group of state officials, led by New York Attorney General Letitia James (D), had asked the justices to revisit the decision in light of the ongoing pandemic."
Democrats fight harder for illegal aliens and other immigrants than they do citizens.
ITEM 17
:
The Daily Wire reported
, "Now that Georgia governor Brian Kemp has started to reopen the state, one kind of business has jumped back in with a vengeance: hair salons and barbershops.
"Those shops reopened on Friday, as the Atlanta Journal Constitution (AJC) reports. Beginning at 7 a.m., customers started showing up at Peachtree Battle Barber Shop in Buckhead. One customer stated, 'I certainly don't want to spread it to anyone so I've got a mask, but I'm not really concerned. If you're cutting hair or you're a waiter, you haven't been working, so it helps get the economy started again.'"
Odd that so many TV reporters and anchors don't have this problem. Maybe their hair magically doesn't grow thanks to the First Amendment.
ITEM 18
: A reader sent me this.
— Greta Lee Jackson (@gretaleejackson) April 24, 2020
I like that she open captioned it. My hearing sucks even with hearing aids.
FINALLY
: Melania Trump turns 50 on Sunday. God bless her.