Donald John Trump is still our president.
ITEM 1
:
Fox News reported
, "A glaring spotlight has been cast on U.S. intelligence operations in China in the wake of the corona virus pandemic and how exactly the novel pathogen originated in the city of Wuhan.
"While China's official narrative is that the disease was born out of a wet market in the city, sources within the U.S. intelligence community are now examining the theory that the origin of the pandemic stemmed from a laboratory — not out of malicious intent, but from an accident while undertaking dangerous virus research to keep up with the United States. Gen. Mark Milley, chairman of the Joint Chiefs of Staff, told Fox News' Jennifer Griffin U.S. intel is investigating the origins.
"Intelligence experts stress that the attempt to usurp the U.S. as the global superpower is at the heart of their brutal dismantling of intelligence operations within the country. But American intel has been working from a disadvantage ever since several operatives' covers were blown over the last decade, leading to a purge by Beijing."
As secretary of state,
Hillary stored 30,000 emails in an account owned by a Red Chinese company
.
Jim Comey destroyed all evidence of this treachery.
John Brennan and Van Jones were not the only communists in that awful administration.
ITEM 2
:
Karen Townsend reported
, "Last week I wrote about a doctor who serves as the medical director of a nursing home in Texas City, Texas testing hydroxychloroquine on a group of elderly patients. The test results are in. It's good news.
"Dr. Robin Armstrong faced one of the largest outbreaks in the Houston area when 83 people tested positive for COVID-19 at the 135-bed facility in Galveston County. At the time, I wrote that he was treating 30 patients with hydroxychloroquine. Apparently those numbers have shifted. Now it is being reported that 39 elderly people gave Armstrong permission to treat them with hydroxy-chloroquine. 56 residents contracted the virus.
"Armstrong wasn't willing to watch 15% of the nursing home die without doing something. Using President Trump's line of reasoning – what the hell do you have to lose? – he prescribed the drug. 'I thought the risk of seeing 15% of that nursing home die was just not acceptable,' he said of the residents at The Resort at Texas City.
"Now that the five-day trial is completed, Dr. Armstrong was interviewed this week about the results. At first, he couched his answer by saying most of the patients have done well. 'And, you know, and I think that that is suggestive that the medication is helpful,' he said. When the reporter pressed him on most patients, he explained. 'We've got one patient now that kind of goes back and forth,' said Dr. Armstrong, 'He's an older gentleman, but we're kind of nursing him through the process, but he's getting better.'"
Now we know why the Democrat Party and its friends in the media oppose using this drug -- because it works.
ITEM 3
:
E&E News reported
, "The EPA cannot block recipients of agency funding from participating on its science advisory boards, a federal judge said yesterday.
"The ruling from Senior Judge Denise Cote of the U.S. District Court for the Southern District of New York follows her decision earlier this year that said EPA needed to provide a reasoned explanation for the 2017 ban, which resulted in the ouster of scientists from advisory panels.
"The judge requested recommendations for next steps in the case and was ultimately persuaded by the Natural Resources Defense Council's arguments that scrapping the policy would not require the agency to immediately restructure its advisory committees."
Government of the insiders, by the insiders, and for the insiders. You approve my grant, I'll approve yours. Cote is a Clinton judge, naturally.
ITEM 4
:
Science magazine
, "In 2011, hikers in the snowy mountains of central Norway came across a 1700-year-old wool tunic, likely belonging to a Roman-era hypothermia victim. As ice in the region has continued to melt, researchers have made hundreds of additional finds. Now, archaeologists have made their biggest discovery yet: a lost Viking trade route that may have been used for hundreds of years to ferry everything from butter to reindeer antlers to far-flung European markets.
"'The Viking age is one of small-scale globalization: They're sourcing raw materials from all over,' says Søren Michael Sindbæk, an archaeologist at Aarhus University in Denmark who was not involved with the work. 'This is the first site where we have good chronology and the finds to illustrate that.'
"In the new study, Lars Piloe, an archaeologist at the Innlandet County Council Department of Cultural Heritage in Lillehammer, Norway, and colleagues radiocarbon dated dozens of artifacts from the Jotunheimen mountains. They focused on an ice patch known as Lendbreen, which has melted rapidly over the past 9 years, collecting the relics between 2011 and 2015. The objects date back to the Bronze Age, between 1750 B.C.E. and 300 C.E., the team found. The oldest are mostly arrows and other hunting equipment, likely used to kill reindeer."
So the world had global warming and flourished from 1750 BC until 350 AD when it got colder.
Instead of fighting climate change, we should welcome it.
ITEM 5
: Laugh, and the world laughs with you.
10 years ago, the world would have laughed at such a headline.

Today, we cheer and applaud.

This is what progress looks like. ✊

pic.twitter.com/pGPlBSxvf4

— Titania McGrath (@TitaniaMcGrath) April 17, 2020
Scold, and the world laughs at you.
ITEM 6
:
PJ Media reported
, "The politically-correct crowd has claimed another scalp.
"Quietly and without fanfare, the makers of Land O Lakes butter rubbed out the lovely maiden that was the centerpiece of the company's logo for 100 years.
"In the middle of the logo now is a big zero.
"That stands for the amount of sense that it makes to get rid of a lovely image that offended few if any Native Americans, for whom it was supposedly removed."
Land O Wokes.
I prefer butter over margarine, and have stuck to Land O Lakes for decades. That past pack was the last for me because the bigots no longer want to honor American Indians. I can see the problems with the cartoonish Chief Wahoo, but this is nonsense. The portrait honors her.
ITEM 7
:
Fox News reported
, "Video shows crowds at Florida park despite stay-at-home order."
We're not gonna take it.
The story said, "Florida, like many other states across the U.S., has advised residents to stay at home and venture outside only for trips to essential businesses like grocery stores and pharmacies.
"Yet it has been up to the counties to decide whether the Sunshine State's popular beaches and parks will remain open for visitors.
"Beaches in Brevard County – where Titusville is located -- have been kept open, but with restrictions such as no sunbathing or gatherings of more than 10 people."
New York City was reluctant to close its subways. The rest of the nation now suffers. Enough.
ITEM 8
:
The Star Tribune (Minneapolis) reported
, "Demonstrators opposing Minnesota Gov. Tim Walz's Stay Home orders rallied outside the governor's residence in St. Paul Friday amid a growing national backlash against business closures imposed by state governors to slow the spread of the corona virus.
"The Liberate Minnesota rally, estimated by St. Police at about 800 protesters, was cheered by President Donald Trump and Republican leaders in Minnesota who have grown increasingly critical of record job losses resulting from the DFL governor's stay-at-home directives."
How do you like the resistance now, Democrats?
ITEM 9
:
WWBT reported
, "Three newly formed groups came together Thursday morning to protest Virginia's stay-at-home order and executive order closing non-essential businesses.
"There's growing frustration over Virginia Governor Ralph Northam's executive order closing non-essential businesses until May 8.
"'Who is he to determine what is essential in our society and what is not? I believe the liquor stores are open. Is that essential? There are a lot of things that are open that many people don't consider essential,' said protester Marco Caceres, from Shenandoah.
"About 30 people, including families, gathered inside Capitol Square near the Governor's Mansion.
"Even more ended up outside the gates after Capitol Police shut down the public space, barring more people from entering. Capitol Police said they shut it down to disrupt an unpermitted event that could have posed a risk to the public amid the COVID-19 pandemic."
Unpermitted event?
Congress shall make no law respecting an establishment of religion, or prohibiting the free exercise thereof; or abridging the freedom of speech, or of the press;
or the right of the people peaceably to assemble
, and to petition the Government for a redress of grievances.
ITEM 10
:
The Texas Tribune said
, "Gov. Greg Abbott on Friday announced initial steps to reopen the Texas economy during the corona virus pandemic, including those that in the next week will loosen surgery restrictions at medical facilities, allow all retail stores to provide product pickups and reopen state parks.
"Abbott also named a statewide strike force devoted to getting the economy going again. Austin banker James Huffines will chair the task force, and veteran lobbyist Mike Toomey will lead its staff. The group will oversee what Abbott described as a phased reopening, starting Friday with additional announcements set for April 27 and sometime in May.
"At the same time, Abbott announced all Texas schools will stay closed through the rest of the academic year. He previously shuttered them until May 4.
"Abbott made the announcements during a news conference at the Texas Capitol that he began on a note of optimism."
Optimism helps.
There is a power in positive thinking
ITEM 11
:
Reuters reported
, "Boeing said on Friday it would resume operations at production facilities in Philadelphia next week after a two week suspension due to the spread of the corona virus.
"The company said operations at its Philadelphia plants, which manufacture military rotorcraft including the H-47 Chinook, V-22 Osprey and MH-139A Grey Wolf, would restart on Monday with enhanced safety measures."
The S&P 500 closed at 2,874.56 -- up 34% since we elected President Trump.
Quarantine the sick, not the healthy. We want our freedom back. And Wall Street thinks we will soon have it.
ITEM 12
: Question of the day.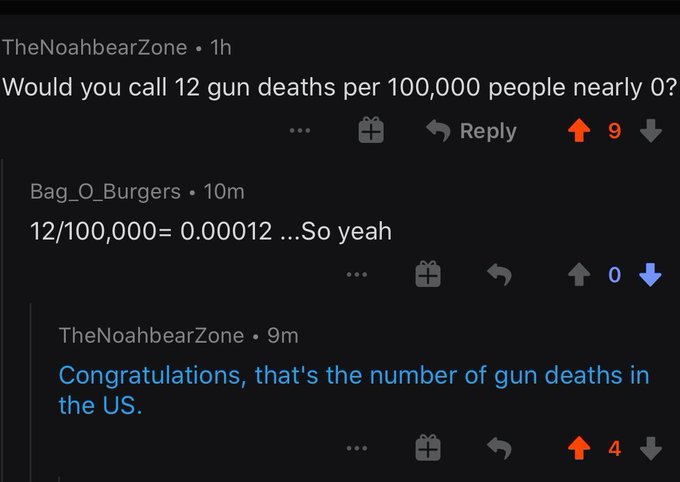 Ouch.
ITEM 13
:
The New York Post reported
, "Mayor Bill de Blasio rolled out a proposed budget Thursday that shaved $6 billion from his initial request and begged the feds for a $7.4 billion injection of aid, linking New York's recovery from the corona virus to any national rebound.
"'Everyone wants a restart, everyone wants our economy to recover,' de Blasio said. 'But, there has to be a really clear understanding, if we can't provide the basics for our people then you can kiss the recovery goodbye.'
"He added: 'If we are not strong, if our people are not safe, then this nation cannot recover.'
"De Blasio, who is operating under a current budget of $92.8 billion, introduced an $89.3 billion revised budget proposal that shuts down the city's public pools and axes other beloved summer programs.
"The city budget has skyrocketed by more than 26% in six years under de Blasio, up from $72 billion in 2014."
A bailout is throwing good money after bad. I said earlier in the week
it is unlikely NYC will recover in 10 years
.
ITEM 14
:
The New York Post reported
, "A New York City nurse who recently recovered from the corona virus was attacked on her way to work by a group of vicious youths who badly beat her and ran off with her purse, police sources and the victim told The Post.
"Martha Toscano had just gotten out of the 6 train station on her way to work at Bellevue Hospital around 10:30 p.m. Wednesday when about 15 thugs ran her down and pummeled her to the ground."
That is not a good look, New York.
The city needs to rein in its goons, or the whole country will say Drop Dead.
ITEM 15
:
Market Watch reported
, "National Public Radio is planning significant cost cuts as the corona virus pandemic hits sponsorship and donation revenue, the public broadcaster's chief executive, John Lansing, said in a memo to staff.
"NPR is facing a budget deficit of between $30 million and $45 million through its 2021 fiscal year, Mr. Lansing said in the Wednesday memo.
"Sponsorship money is drying up amid 'a very tough marketplace,' he wrote, and donations could also take a hit as foundations and individuals 'will be thinking hard about gifts as they watch the swings in the values of their own portfolios.'
"NPR will need to cut costs substantially, he wrote. The network's discretionary spending is under review, including new hiring, travel, conferences, promotions, bonuses and raises."
I feel sorry for those laid off, but come on now. There are plenty of other, better sources for news.
ITEM 16
: This was interesting.
You cannot make it up.

The "fact checker" Facebook is using to censor a documentary discussing possibility that corinavirus came from Wuhan lab... is scientist who worked at Wuhan lab with Chinese communists.

Honestly, folks.

pic.twitter.com/Tqk155S3DD

— Sharyl Attkisson🕵️‍♂️ (@SharylAttkisson) April 15, 2020
Is Chairman Xi the CEO of Facebook now?
ITEM 17
:
Life News reported
, "Alliance Defending Freedom attorneys representing a Chattanooga church filed suit in federal court Thursday to challenge the city's ban on drive-in church services. Originally, the city and its mayor, Andrew Berke, tailored its COVID-19 restrictions to a statewide order that allows for drive-in church services but abruptly reversed course to specifically to prohibit them.
"On April 9, Berke posted a message aimed at churches on the city website and on his official Facebook page regarding the order, stating that 'drive-in services…even in their cars with the windows rolled up, for any length of time, will be considered a violation of our shelter-in-place directive.' Neither the mayor nor the city has been willing to back off on the amended directive, despite the U.S. Department of Justice's strong concern over the overreaching bans, as expressed in a statement of interest that the agency filed in a similar ADF case in Mississippi."
There was no public health risk. Sovereign immunity should not protect the bigots who did this.
ITEM 18
:
National Review reported
, "Joe Biden on Friday stumbled through an interview on his proposed response to the corona virus pandemic.
"Following a long and disjointed introduction, Biden appeared to suggest policy proposals similar to those Franklin D. Roosevelt employed to coordinate manufacturing for the war effort in the 1940's."
Biden said, "You know, there's a, uh — during World War II, you know, Roosevelt came up with a thing that uh, you know was totally different than a, than the, you know he called it you know the, World War II, he had the war… the war production board."
Well, he is rallying one industry: the media which is doing all it can to cover up his senility.
He never had much when it came to brain power and now he is losing that.
FINALLY
: In 2020, banks want you to wear a mask and the IRS gave you money on April 15.
And I am complaining that at $1.59 a gallon, gasoline is priced too low. We need to get back in business, boys and girls.