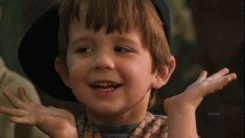 Donald John Trump is still our president.
ITEM 1
: My wife and I got to see our grandchild half a world away.
Six months before he is born. (Wife says the baby is a girl. We shall see.)
Never forget that no matter what happens, we live in an age of miracles.
ITEM 2
:
Yahoo News reported
, "House Speaker Nancy Pelosi released to the public a letter to her Democratic colleagues Tuesday in which she charged President Trump with missteps in handling the corona virus pandemic that 'caused unnecessary death and economic disaster' in the United States."
Without evidence.
Crazy Nancy Pelosi deleted this from her Twitter account. She wanted everyone to pack into Chinatown long after I closed the BORDER TO CHINA. Based on her statement, she is responsible for many deaths. She's an incompetent, third-rate politician!

pic.twitter.com/uWNI7DCG3o

— Donald J. Trump (@realDonaldTrump) April 16, 2020
Is telling people to visit Chinatown during a pandemic unleashed by Red China a crime?
Asking for a friend named America.
ITEM 3
:
Fox News reported
, "CNN is under fire for allegedly publishing "Chinese propaganda" in a report that cites a media outlet controlled by the Chinese government.
"On Monday, CNN.com ran an article about China People's Liberation Army (PLA) supposedly having a foothold in the spread of the corona virus in a branch of its military, running the headline, 'China's PLA Navy is controlling corona virus and aircraft carrier's deployment proves it, report says.'"
AT&T owns CNN. AT&T is sucking up to Chairman Xi and the communist government of Red China. Sad.
A reader called it XiNN.
CNN sucks up to dictators. Always remember
CNN lied to protect Saddam Hussein
.
ITEM 4
:
ABC reported
, "A day after President Donald Trump said he was putting a hold on U.S. funding for the World Health Organization amid the ongoing pandemic, White House corona virus response coordinator Dr. Deborah Birx echoed the president, saying that 'someone had to have known' that human transmission was happening, whether China or the WHO, and signaled many lives could have been saved it been known earlier.
"'I think once this is over, we'll be able to look back and see, 'did China and the WHO say and do everything to alert the rest of the world to the nuances of this virus' -- because when it first explodes someone had to have known that there was human to human transmission,' Birx told co-hosts of ABC's The View Wednesday."
As the tide reverses on COVID-19, the administration goes on the offense. WHO already got its payback by not paying them a dime.
Chairman Xi will get his.
Never Bet Against Donald John Trump.
ITEM 5
:
Time magazine reported
, "New York City emergency-medicine physician Dr. Cameron Kyle-Sidell sparked controversy when, two weeks ago, he posted a You Tube video claiming that ventilators may be harming COVID-19 patients more than they're helping.
"'We are operating under a medical paradigm that is untrue,' Kyle-Sidell warned. 'I believe we are treating the wrong disease, and I fear that this misguided treatment will lead to a tremendous amount of harm to a great number of people in a very short time.'
"Weeks later, claims from Kyle-Sidell and like-minded doctors continue to spark impassioned debate within the medical community, with some doctors moving away from the use of ventilators and others defending the current standard of care. What's clear, though, is COVID-19 patients on ventilators aren't doing as well as doctors would hope — and health care experts are scrambling to fix it."
The story said, "Doctors like Kyle-Sidell argue these numbers are so high because physicians are ventilating patients as though they have a condition called acute respiratory distress syndrome, when they in fact have a different type of lung damage that may not respond well to mechanical ventilation."
Antimalarial drugs seem to work. Hydroxychloroquine may indeed be the game changer.
ITEM 6
:
STAT News reported
, "A Chicago hospital treating severe Covid-19 patients with Gilead Sciences' antiviral medicine remdesivir in a closely watched clinical trial is seeing rapid recoveries in fever and respiratory symptoms, with nearly all patients discharged in less than a week, STAT has learned.
"Remdesivir was one of the first medicines identified as having the potential to impact SARS-CoV-2, the novel corona virus that causes COVID-19, in lab tests. The entire world has been waiting for results from Gilead's clinical trials, and positive results would likely lead to fast approvals by the Food and Drug Administration and other regulatory agencies. If safe and effective, it could become the first approved treatment against the disease.
"The University of Chicago Medicine recruited 125 people with COVID-19 into Gilead's two Phase 3 clinical trials. Of those people, 113 had severe disease. All the patients have been treated with daily infusions of remdesivir."
Kathleen Mullane, the University of Chicago infectious disease specialist overseeing the remdesivir studies for the hospital, told STAT, "The best news is that most of our patients have already been discharged, which is great. We've only had two patients perish."
Hydroxychloroquine has drawbacks. Remdesivir may avoid that.
— Stephen Singer (@SteveSinger10) April 17, 2020
Also, never forget, a patented medicine makes more money than an out of patent drug like hydroxychloroquine
ITEM 7
:
The Jewish Press reported
, "Scientists are paying close attention to the way COVID-19 attacks the hemoglobin in the red blood cells of those who become ill with the novel corona virus. Hemoglobin is a protein in red blood cells that transports oxygen through the arteries.
"Iron in the hemoglobin, binds to the oxygen and facilitates its transport from the lungs via the arteries to all the cells throughout the body. When the body detects too much iron, the body's cells release a protein called ferritin to absorb the excess iron to prevent iron overload."
This is a long read but worth a reader's time.
Given how novel this novel corona virus is, I suspect it was indeed produced in a laboratory.
Given how Red China kept it secret, this is looking more like biomedical warfare. I do not say that lightly.
ITEM 8
:
Politico reported
, "Coronavirus ends China's honeymoon in Africa. Beijing has spent billions to win friends and influence politics in Africa. But the virus is threatening to upend years of careful work."
The story said, "While nobody expects China to lose its place as Africa's biggest bilateral lender and trade partner, analysts and African diplomats say there is a distinct possibility of lasting damage. Reluctance from China to endorse a G-20 decision to suspend Africa's debt payments until the end of the year has exacerbated the sense of frustration, they said."
The world now agrees on one thing.
Red China is going to up its bribes to African politicians.
ITEM 9
:
The Washington Examiner reported
, "Ohio Gov. Mike DeWine was one of the first governors to start closing down his state when the corona virus hit, but now he's offering one of the first economic reopenings in the nation.
"DeWine, a Republican, announced Thursday that Ohio will begin to reopen some of its businesses on May 1. The governor has a stay-at-home order in place until May 1 and opted not to extend it as he begins to roll out his plan for relaxing some of the social distancing guidelines.
"The governor noted that the state will have to adjust its behavior until a vaccine, which could take up to 18 months to develop, is ready. While new trends such as wearing masks and social distancing may stay in place, he warned that leaving the economy shuttered could lead to other public health crises such as drug abuse or homelessness."
Buckeyes are getting back to work. This is a good development. Let every state open up already.
ITEM 10
:
Fox News reported
, "President Trump on Thursday hosted phone calls with dozens of bipartisan lawmakers, including every Republican senator -- except Mitt Romney.
"The president asked the lawmakers to serve on a panel to discuss how to move forward with reopening the economy, called the "Opening Up America Again Congressional Group."
"'The president announced that he will soon provide guidance to America's governors to determine their ability to reignite the economies in their respective states,' the White House said in a news release."
It is not a snub.
Mittens voted to kick President Trump out of the White House over a phone call. Why would someone so high-minded and principled want to go to a White House presided over by one of Those People?
Don't trust Mittens. Mittens is China.
ITEM 11
: I stopped counting at he paid hookers to pee in Obama's bed.
Refutation of the ten thousandth - or is it hundred thousandth lie about Trump by Democrats:

https://t.co/40WrEuUUdv

— David Horowitz (@horowitz39) April 17, 2020
The press will never regain respect until it stops swallowing everything the Democrat Party excretes.
ITEM 12
: The Washington Post reported, "Chanting 'lock her up,' Michigan protesters in MAGA hats mass against Whitmer's corona virus restrictions."
They want the state to re-open. The Democrat governor wants it closed.
The Post began its story, "If all roads in Michigan lead to the state capitol, conservative protesters on Wednesday made sure they were closed.
"For miles, thousands of drivers clogged the streets demanding Michigan Democratic Gov. Gretchen Whitmer ease restrictions and allow them back to work. They drowned downtown Lansing, Michigan, in an cacophony of honking. They blared patriotic songs from car radios, waving all sorts of flags from the windows -- President Trump flags, American flags and the occasional Confederate flag."
Well, she wanted the state closed. So they closed the roads. One at a time.
ITEM 13
:
Just the News reported
, "Senators send letter to FBI Director Wray after declassified footnotes exposed new missteps in probe of Trump campaign.
"Two Republican Senate committee chairman demanded Thursday that FBI Director Christopher Wray turn over new materials from the bureau's bungled Russia collusion probe after newly declassified evidence raised new questions about agents' failure to vet a key informant.
"In a letter to Wray, Sen. Ron Johnson, R-Wis., the Committee on Homeland Security and Governmental Affairs chairman, and Sen. Chuck Grassley, R-Iowa, the Senate Committee on Finance chairman, expressed concerns the investigation was tainted by Russian disinformation.
"The FBI's Crossfire Hurricane investigation filed inaccurate FISA warrants while probing whether people affiliated with the Trump campaign were involved in Russian attempts to meddle in the 2016 election, according to the Department of Justice Inspector General."
Obama colluded with Russia to spy on The Donald.
Prosecute.
ITEM 14
: The Wall Street Journal reported, "A push to shift U.S. military resources to Asia to counter Chinese influence is drawing new support in Congress, where a leading lawmaker wants to compel the Pentagon to invest at least $6 billion per year in the U.S. Indo-Pacific Command.
"The legislative effort seeks to mirror the dedicated funding stream provided for years to the U.S. European Command to counter Russia. That funding, known as the European Deterrence Initiative, has been the envy of China hawks who believe the Pentagon should dedicate at least as much in funding and resources to counter China as it does Russia.
"The Pentagon has directed nearly $30 billion to efforts to counter Russia over the past seven years, while Defense Secretary Mark Esper last year called the Asia Pacific region the priority theater. The Pentagon budget in the current fiscal year is more than $700 billion."
An ounce of prevention remains better than a pound of cure.
ITEM 15
:
National Catholic Register reported
, "Published, peer-reviewed clinical trials have shown stem cells have reversed stroke damage years after the injury, helped spinal-cord-injury victims regain lost movement, helped heart attack patients recover, cured sickle cell anemia and reversed a wide range of diseases, including multiple sclerosis, type 1 diabetes and lupus erythematosus.
"Advances with ethically sourced adult stem cells have already helped more than 1 million patients, according to a recently published review paper by David Prentice, a research director for the Charlotte Lozier Institute and a former professor of medical and molecular genetics at Indiana University School of Medicine.
"He calls adult stem cells the 'true gold standard of regenerative medicine,' while nearly two decades of media hype and the infusion of billions of research dollars on stem cells culled from human embryos have produced exactly zero published reports of validated success in a single patient."
Rush Limbaugh was right. Michael J. Fox was wrong.
ITEM 16
: That's all they can stands, they can't stands no more.
Current status on the 10 East heading to downtown LA. Way worse than yesterday. It seems the stay at home order is a paper tiger at this point. People are over it and patience is at an all time low. Local officials are losing control of their messaging.

#COVIDー19 @FOXLA pic.twitter.com/TXGNMuMuaE

— Bill Melugin (@BillFOXLA) April 16, 2020
California without cars is like West Virginia without hills.
ITEM 17
: Democrat Elder Abuse continues.
BIDEN: "Um, you know, there's a uh, during World War... Two, uh, you know, where Roosevelt came up with a thing that uh, you know, was totally different than a, than the, the, it's called, he's called it a, you know, the World War Two, he had the World, the War Production Board."

pic.twitter.com/RzOjwnQ4fk

— Trump War Room - Text TRUMP to 88022 (@TrumpWarRoom) April 17, 2020