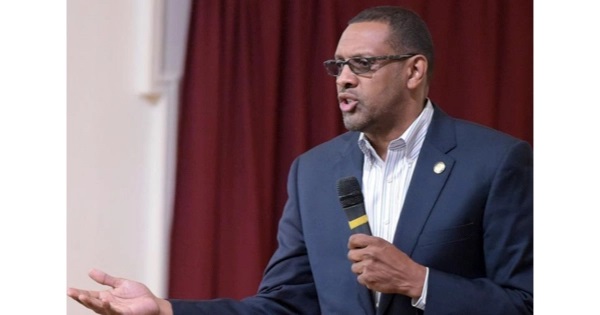 Headline
: "Georgia Democratic lawmaker endorses Trump's presidential bid."
Subheadline: "State Democrats quickly disown Vernon Jones."
And their parting gift to him was labeling him a white supremacist.
ITEM 1
: The Washington Post reported, "In unprecedented move, Treasury orders Trump's name printed on stimulus checks."
Good, I may not cash mine. I'll just hang it on my Wall of Trump Fame.
ITEM 2
: YouTube reported, "President Barack Obama endorses Joe Biden For President."
Another radical progressive sells out to the establishment.
ITEM 3
:
The Associated Press reported
, "Republican lawmakers in Kentucky swept aside the Democratic governor's veto of a bill to require the state's residents to show a government-issued photo ID in order to vote.
"Votes to override Gov. Andy Beshear's veto easily cleared the GOP-led Senate and House as lawmakers reconvened Tuesday for a wrap-up session amid the corona virus outbreak.
"The American Civil Liberties Union of Kentucky promptly said it will consider filing legal action to try to halt the measure.
"The measure would require Kentucky residents to produce a photo ID when voting, with limited exceptions, starting with the November election."
I do not see the problem. Not only do you need a photo ID to buy a gun, but you need to clear a background check.
ITEM 4
:
NPR reported
, "Bloomberg News Killed Investigation, Fired Reporter, Then Sought To Silence His Wife."
The story said, "Six years ago, Bloomberg News killed an investigation into the wealth of Communist Party elites in China, fearful of repercussions by the Chinese government. The company successfully silenced the reporters involved. And it sought to keep the spouse of one of the reporters quiet, too."
The story also said, "The Chinese ambassador warned Bloomberg executives against publishing the investigation. But Bloomberg News published the story anyway. Afterward, Forsythe received what he and Fincher considered death threats relayed through other journalists. He and Fincher moved their family to Hong Kong, believing it to be safer.
"Even so, the reporting team pursued the next chapter, focusing on Chinese leaders' ties to the country's richest man, Wang Jianlin. Among those in the reporters' sights: the family of new Chinese President Xi Jinping. The story gained steam throughout 2013.
"In emails sent back to Bloomberg's journalists in China seen by Fincher, senior news editors in New York City expressed excitement.
"And then: radio silence from headquarters. That story never ran."
Mini Mike is one of the richest men in the world.
And Red China paid him off.
ITEM 5
:
The Daily Caller reported
, "Hunter Biden received wall-to-wall media coverage and praise from his father, former Vice President Joe Biden, in October when he announced he would resign from the board of a Chinese private equity firm by the end of the month.
"But six months after Hunter Biden pledged to relinquish his position with BHR Partners, no evidence has surfaced to prove he actually followed through on his promise."
Do you really think Red China will allow Democrats to replace Joe Biden?
ITEM 6
:
The Hill reported
, "Why Joe Biden is weak on China."
It's a lengthy piece that does not mention Red China giving Hunter Biden $1.5 billion.
That is what passes for journalism in Washington.
Biden is not the only Democrat who sold out the country. Kerry, Feinstein, and Dowd are among Democrat senators who have used their positions on committees to solicit bribes for family members. As secretary of state, Hillary hit up foreign governments for donations to her fake charity. This is what passes for normal in Washington.
The news fakers however insist that someone renting a room at a Trump hotel is giving an emolument.
ITEM 7
:
CBS News reported
, "New York Representative Alexandria Ocasio-Cortez on Tuesday night said the Democratic Party should discuss the recent sexual assault allegation against Joe Biden, a charge the presumptive nominee's campaign has denied.
"On Tuesday evening in an online conversation with The Wing, a networking and community space for women, a questioner asked Ocasio-Cortez about the accusation recently leveled against Biden by Tara Reade, who worked for him when he was a Delaware senator in the 1990s. The questioner opposes President Trump's reelection, but also 'really resent[s] the fact that the other choice is someone who has a really long history of being creepy to women.'"
AOC got CBS to report the allegation. It is after all news. Highly suspect, but still news. The Me Too movement has always been about targeting certain men for political reasons, which is why AOC is taking up this cause.
ITEM 8
:
The Hollywood Reporter reported
, "Rita Wilson Shares How She and Tom Hanks Contracted Corona Virus, Extreme Chloroquine Side Effects."
The story said, "Wilson added that she was given the controversial drug chloroquine, saying she was not sure if it worked or if it was just time for her fever to break, as that's what happened after she was given the drug. Still, she cautioned that she experienced extreme side effects after taking chloroquine including being completely nauseous, having vertigo, and her muscles becoming very weak."
Of course she dissed the drug that saved her life. It is the Trump Drug. If she didn't diss it, she would never work in Hollywood again.
ITEM 9
:
One America News Network reported
, "The World Health Organization is hopeful President Trump will not defund them over their recent questionable activities.
"On Monday, the WHO chief touted his strong ties with the president and pointed out that the U.S. remains one of the agency's biggest donors."
Boo WHO WHO.
He should have remembered who pays the bills before he lied to protect Red China. Let Chairman Xi pay for WHO's services.
It's too late.
National Review reported
, "President Trump on Tuesday announced he would halt U.S. funding to the World Health Organization pending a review of its handling of the corona virus pandemic.
The story also said
, "The U.S. contributes over $400 million to the WHO every year, or 15% of the agency's annual budget. (China funds 0.2 percent of the WHO's budget.)"
WHO aided Red China in spreading COVID-19. Whether by design or accident, this is biomedical warfare. We paid for Chairman Xi's disinformation campaign.
ITEM 10
:
The New York Post reported
, "In two new studies, NYU researchers found certain risk factors like age, obesity and chronic illness can lead to an increased risk of hospitalization for COVID-19 patients.
"In one of the largest data reviews on COVID-19 cases so far, researchers at the NYU Grossman School of Medicine found that age and chronic illness (cardiovascular disease, diabetes and obesity, in particular) were the leading factors that led to hospitalization for COVID-19 patients. The study, which looked at reports on 4,103 patients from March 1 through April 2, is currently under peer review and has been pre-published online."
Scientific studies are like buses. If you don't like the direction it is going, there will always be another going in the opposite direction.
But, yes, age and pre-existing conditions attract the Grim Reaper.
ITEM 11
:
The Guardian reported
, "A British woman in a long-term relationship with a 92-year-old German chandelier has been told that her attraction to historic light fittings is not considered to be a protected sexual orientation.
"The press regulator, Ipso, made the ruling after Amanda Liberty, a woman from Leeds in her mid thirties, complained about an article in the Sun mocking her public declaration of love for Lumière, her name for an intricate lamp she bought on eBay."
I can see the attraction.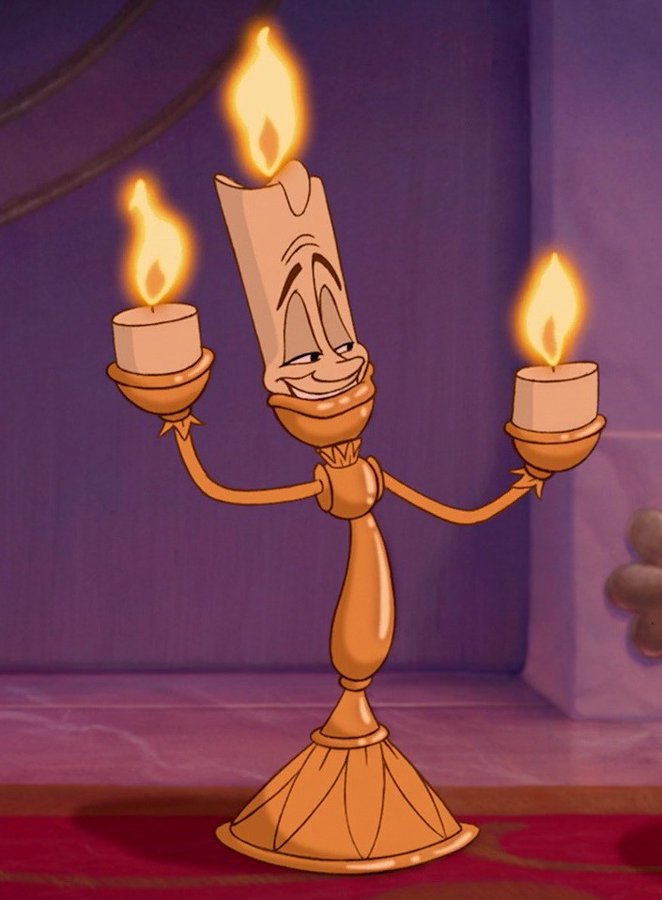 ITEM 12
:
MSN reported
, "Dairy farmers have faced a crash in milk prices amid the coronavirus pandemic in the last month when restaurants, workplaces and schools shuttered across the country. Many dairy operations have even dumped their cows' milk as the initial splash of at-home consumption has tapered off and the restaurant industry has nearly disappeared."
Demand is down 12% to 15% across the country.
Thus the supply must fall proportionately to maintain a price farmers can live with. Ending the shutdown is the best way to stop this waste.
ITEM 13
:
Nate Silver reported
, "There is increasing evidence that New York City and New York state are turning a corner in their efforts to fight back COVID-19, and the timing suggests that the shifts may be a result of social distancing measures.
"Whether the state and city have merely flattened the curve to a plateau or actually begin to turn it around is somewhat ambiguous. In his daily press conferences, New York Gov. Andrew Cuomo has described recent data on hospitalizations as good news and emphasized that the curve has become quite flat. On Tuesday, for the first time, New York reported a net decline in hospitalizations, although it remains to be seen whether the trend can be sustained. The number of people reported as dying from COVID-19 has also been at a plateau in recent days."
New York City passed 10,000 deaths on Tuesday. 40% of the COVID-19 deaths in America are in New York City, which has less than 3% of the nation's population.
N8 Ag should go back to doing what he does best: blowing election predictions.
ITEM 14
:
The Daily Wire reported
, "During a press conference on Monday, New York Gov. Andrew Cuomo, a Democrat, boasted about the lowering rate of novel corona virus cases in the state while seemingly taking a jab at the faithful.
"'The number is down because we brought the number down,' he told reporters Monday. 'God did not do that. Faith did not do that. Destiny did not do that.'
"'A lot of pain and suffering did that,' the Democrat continued. 'That's how it works. It's math. And if you don't continue to do that, you're going to see that number go back up. And that will be a tragedy if that number goes back up.'"
A state with 6% of the nation's population has more than half the nation's COVID-19 deaths -- and its governor is taking a victory lap. Fredo is not the dumb brother in that family.
ITEM 15
:
The New York Post reported
, "The Long Island resident blasted as a 'jackass loser fat-tire biker' by Chris Cuomo in a radio rant told The Post on Tuesday that the CNN host is nothing but a bully — and has even filed a complaint with cops against him.
"'Sometimes he's scary stupid,' the East Hampton man, who asked to only be identified by his first name, David, said of Gov. Andrew Cuomo's little brother.
"Chris Cuomo launched into a tirade on his SiriusXM show Monday night about how he didn't like what he did for a living anymore — and ranted about a confrontation he had with a bike rider outside his property Easter Sunday, when the corona virus-infected TV star was hanging out with his family.
"David, who had been riding by, started hassling Chris Cuomo about social distancing, and the CNN star later seethed on his radio show that one big downside to money and fame is that he couldn't tell the guy to 'go to hell.'"
The bicyclist, age 65, saw Cuomo in East Hampton. The bicyclist said, "I just looked and said, 'Is that Chris Cuomo? Isn't he supposed to be quarantined?"
If he were an ordinary person he would be. But Fredo is a celebrity. Quarantines and social distancing are for little people.
ITEM 16
:
Just The News reported
, "Mississippi mayor cancels fines to churchgoers as DOJ intervenes in corona virus dispute.
"AG Barr says cities can't single out churches during pandemic lockdown if they let other businesses operate similarly."
Maybe I was wrong to dismiss Barr's action initially as virtue signaling.
FINALLY
: Readers have been so kind and really have helped me with our son's death. I share this photo.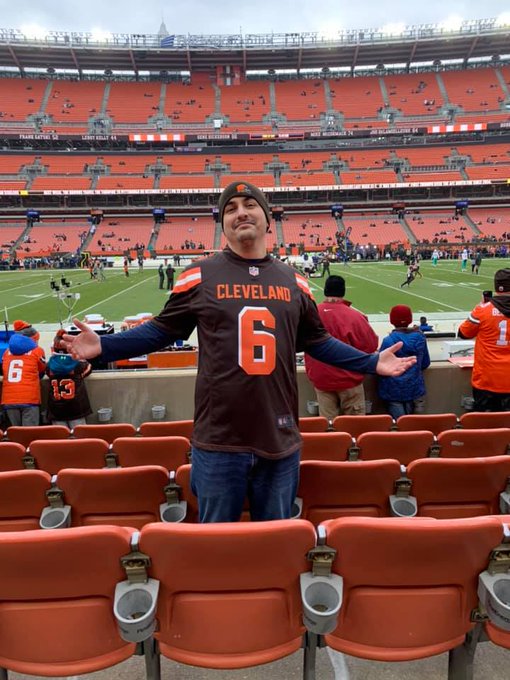 Michael John Surber, 1986-2020.
Happy trails to you, till we meet again.