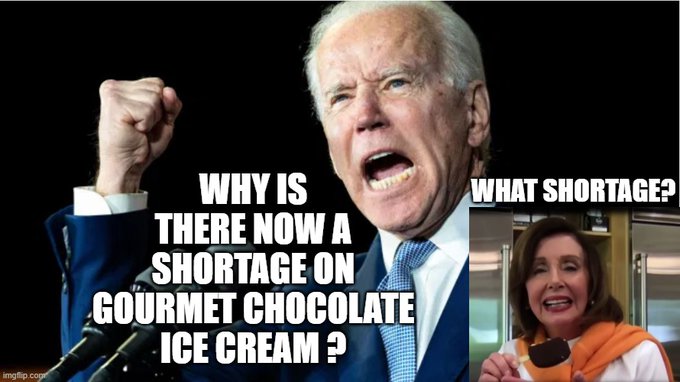 The Democrat Party decided in February to kill the campaign of Bernie Sanders once and for all. Everyone else dropped out except Biden and Warren. She split the lefty vote with Sanders while Biden got everyone else's votes. It worked like a charm until they realized they were stuck with a dementia case as their candidate
Democrats aren't worried. They are hoping for a repeat of 1972.
Oh sure, Dick Nixon murdered George McGovern's presidential ambitions. Nixon was the first president to carry 49 states.
But Democrats held on to the House and the Senate, even gaining two Senate seats. And that was what mattered to them. It allowed them to work with the deep state to force Nixon out of office in less than 2 years.
Biden should do better than McGovern, But the real deal for Democrats are the House and Senate races.
The New York Times reported, "Joe Biden Starts General Election Nearly $187 Million Behind Trump."
Meh.
Donald John Trump made money irrelevant in presidential campaigns in 2016. The hag had twice as much money, and he carried 30 states.
Buried in the Times piece was this: "The current cash gap at the presidential level is especially striking because down-ballot Democrats in key House and Senate races have been out-raising their Republican rivals. From competitive Senate races in Maine and Arizona to longer-shot contests in Kentucky and South Carolina, Democratic candidates out-raised their rivals in numerous Republican-held seats across the country in the first quarter of 2020."
That is one huge red flag for Republicans. Money is TV ads, and TV ads elect people to the House and Senate. With President Trump's big campaign rallies unlikely to be held in the fall, Republicans are at a big disadvantage.
Perhaps social media will be the difference. President Trump used it well in 2016 but 4 years later, Democrats have learned how to use it and the oligarchs in charge of them all hate Republicans.
I am not saying Republicans have lost or even will lose. I am just explaining the Democrat strategy.
We shall see how it works for them.