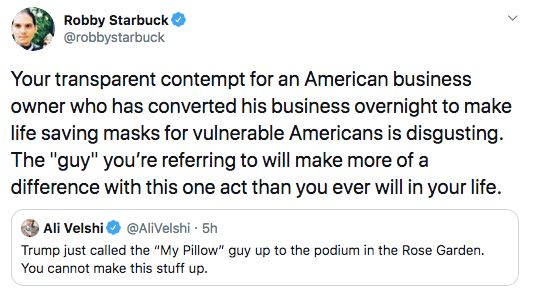 In the high school of life, we have these grade schoolers sitting on press row. They smirk at the the world. We are all rubes, say the people who blindly follow the Democrat Narrative of the Day.
The presidential press briefings are a ratings smash because President Donald John Trump puts on a good show. He is large and in charge. Obama needed a teleprompter. His staff had to tell him what to say.
The Donald writes the script and directs the action. He surrounds himself with experts and idiots, and remains at the center of attention the whole time. Doctor Fauci works for him. Doctor Birx works for him.
The idiots sit on press row. They mock him in tweets while he talks. They disrespect him in questions. They exaggerate and obfuscate in their reporting. They think the public doesn't notice their attempts to sabotage his efforts to save hundreds of thousands of Americans.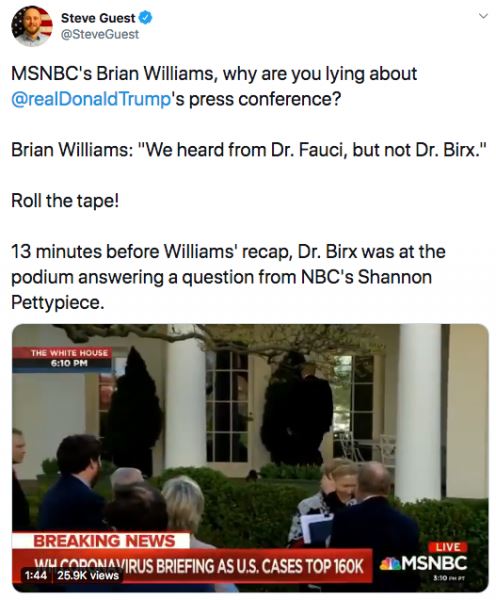 Just who the heck do they think they are kidding?
We see what they see, and their reports are blatantly false.
Vox ran a story by Aaron Rupar, under the headline
, "Trump says 200,000 Americans could die from corona virus, because he's done 'a very good job.'"
His actual quote, buried in the story, was, "You're talking about 2.2 million deaths. [The original estimate.] So if we can hold that down, as we're saying, to 100,000, it's a horrible number, maybe even less, but to 100,000, so we have between 100 and 200,000, we altogether have done a very good job."
Americans see the drama of the race to save lives -- and the sarcasm of the press.
Professionals are moving heaven and Earth to get medical equipment to hospitals, develop tests, test treatments, reduce the spread of disease, and save the nation.
The press is clowning around. At one press briefing, four different reporters in four ways asked the president if calling COVID-19 the Chinese Virus is racist. This is a big game of Gotcha to them. They are about as serious as a bubble bath.
So my Tiger King binge was interrupted by a text saying the CEO of MyPillow is now part of the presidential briefings on COVID19 ... please tell me this is a prank.

— Joy Reid (@JoyAnnReid) March 30, 2020
The My Pillow Guy was there because he stopped making pillows to make masks.
Mike Lindell, founder of My Pillow answered the call, and converted 75% of his manufacturing capacity to make 50k N95 masks a day.

Yet the left wing media & blue checkmarks are outraged he mentioned God?

Give it a rest! Thank you

@realMikeLindell

!

pic.twitter.com/R2Z4cdJa06

— Jason Lewis (@LewisForMN) March 30, 2020
I am sorry someone interrupted Joy Reid's hours of zombie television viewing to acknowledge his contribution.
Reporters are showing their obsolescence.
In the old days, a president needed newspapers to get his message out. Then he needed radio. Then he needed TV.
But President Trump has ended that. He has shown he can get his message out more accurately than reporters can. They serve as comic relief, the field mice that a cat plays with until he gets bored and finishes them off.
The press briefings are showing who President Trump is, and who his critics are.