Boy, oh, boy. They really got old Donald John Trump this time.
Forget the Russian Collusion hoax. And the Emoluments Clause. And Hurricane Maria. And the Creepy Porn Lawyer. And the 25th Amendment. And the worst-since-the-Depression stock market crash of 2018. And the Mueller Report. And the Impeachment. And the World War 3s with Syria, North Korea, and Iran.
No, this time, the Globalists Who Took Over America really have him with the corona virus. As a Blogger, I'm not amiss, I thoroughly examined this. His presidency's not only merely dead, it's really most sincerely dead.
Gabriel Sherman of Vanity Fair wrote
, "Ever since the corona virus exploded outside of China at the end of January, Donald Trump has treated the public health crisis as a media war that he could win with the right messaging. But with cases now documented in 34 states and markets plunging, Republicans close to Trump fear his rosy assessments are fundamentally detached from reality in ways that will make the epidemic worse. 'He is trying to control the narrative and he can't,' a former West Wing official told me."
I am not exactly sure how closing travel to Red China, Iran, and other corona virus hot spots -- as well as marooning cruise ships -- fights the media. But if a journalist says it is so, you must believe. The First Amendment compels you.
Sherman wrote, "Stories about Trump's corona virus fears have spread through the White House. Last week Trump told aides he's afraid journalists will try to purposefully contract corona virus to give it to him on Air Force One, a person close to the administration told me. The source also said Trump has asked the Secret Service to set up a screening program and bar anyone who has a cough from the White House grounds. 'He's definitely melting down over this,' the source said."
Wow, Sherman has the makings of Michael Wolff's next book. I wonder if Sherman's source was the same one who told Wolff that the president watches the Gorilla Channel.
Jonathan Chait of New York Magazine joined the spree, penning, "We Are Watching the Probable Demise of Trump's Reelection in Real Time."
He wrote
, "The obvious factor distinguishing the corona virus and the probable recession from the Access Hollywood tape, firing James Comey, and all the rest is that they have a tangible impact on the lives of Americans. (Or, to put it more precisely, Americans who have voting representation, unlike Puerto Ricans.) Trump's continuous din of scandals and gaffes is unintelligible to many Americans who either do not follow the news closely, or follow Trump-controlled news organs, and who have instead judged his presidency by the direct experience of peace and prosperity. Trump has done one very big thing very well: He rebranded the economic expansion he inherited as his own creation, like the licensing deals he makes to splash the Trump name over hotels and resorts other people built. Trump's handling of the corona virus turns his greatest strength into perhaps his greatest liability.
"A somewhat less obvious factor is that Trump's own mismanagement has demonstrably contributed to these disasters. The entire crisis has grown out of Trump's constitutional aversion to long-term planning."
Never mind that Donald Trump spent three decades preparing for his presidential run. Chait must follow the stereotype of The Donald concocted by the Podesta crowd that utterly destroyed him in the 2016 election.
Oops.
I know, I know, Hillary got a few more votes than he did. The Yankees got more runs than the Pirates did in the 1960 World Series, but Pittsburgh still won it, 4 games to 3.
In 2009, I thought concerns about the H1N1 virus were overblown. Ditto SARS, MERS, and even Ebola. This too shall pass.
But what won't pass is this childish obsession with overturning the 2016 election. And that is sad. All this talent is going to waste as they spin their wheels and get nothing done.
Meanwhile, the president has appointed 200 or so judges, cut taxes, eliminated unneeded regulations, and fulfilled his campaign promises one by one. He is being the president and enjoying his life, undeterred by his critics.
But yes, after 4 years of harassing them and calling them deplorable, the media and the rest of the Washington establishment finally have a way of convincing those deplorable (Hillary), despicable (Corey Booker), dregs of society (Biden) Trump supporters to abandon him because of a disease from Red China.
You know, that country President Donald John Trump wants to stop relying on for everything.
Great plan. This time they really got old Donald John Trump.
But what are they going to do with him?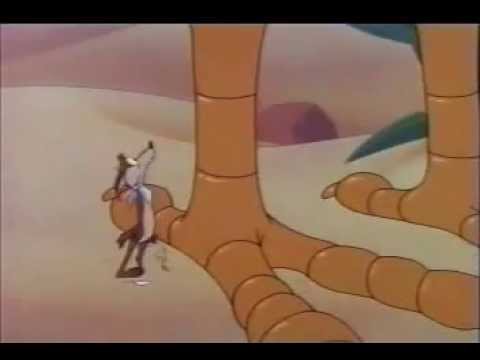 They have not a clue.