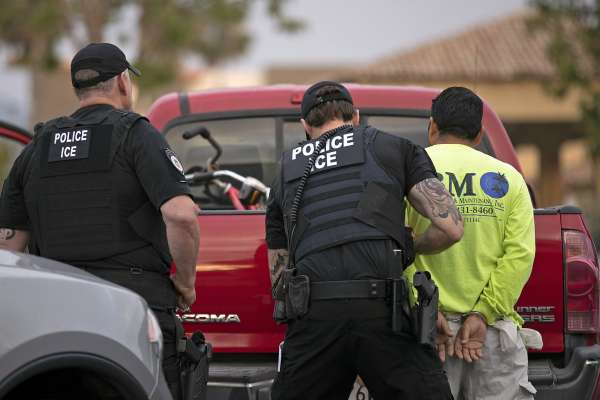 President Donald John Trump should name his next child after Andrew Cuomo because the Democrat governor of New York just offered the names and addresses of thousands of illegal aliens to Immigration and Customs Enforcement. This is the result of Cuomo and his party being too clever by half.
Having finally wrested control of the state Senate, Democrats decided to give illegal aliens driver's licenses again. Republican Governor George Pataki ended the practice in 2001. Democrats said they would not share the information with ICE. The courts sided with Democrats.
President Trump said fine. Since we no longer know whether a New York driver's license belongs to a citizen or a terrorist who is in America illegally, New York no longer is in the trusted traveler program. The line starts over there to get approved to travel.
Cuomo ranted and raved. He called it extortion. But the law is on the president's side. Cuomo is saying, let's make a deal.
WBEN Radio reported
, "Governor Andrew Cuomo said he is open to giving DMV data to the federal government as the ongoing issue between the state and feds continue over the Green Light Law.
"Cuomo told WAMC on Friday that he would give the federal government driver's license information but would not give them Social Security numbers."
We will see if President Trump settles for far less than ICE needs.
The story also said, "The comments by Governor Cuomo come a day after the acting director of Immigration and Customs Enforcement said the Green Light Law could hinder officers from assisting in ongoing criminal investigation involving stolen or wanted vehicles. They said that the state's prohibition of DMV data to the federal government goes far beyond other states' measures."
What Cuomo has done in a bid to protect illegal aliens is register them for deportation. ICE could go through the list, identify the illegal aliens, and take them into custody for deportation.
Looks like Chris Cuomo no longer is the Fredo of the family.
UPDATE: The Social Security numbers are important because those listed without them would be outed as illegal aliens.