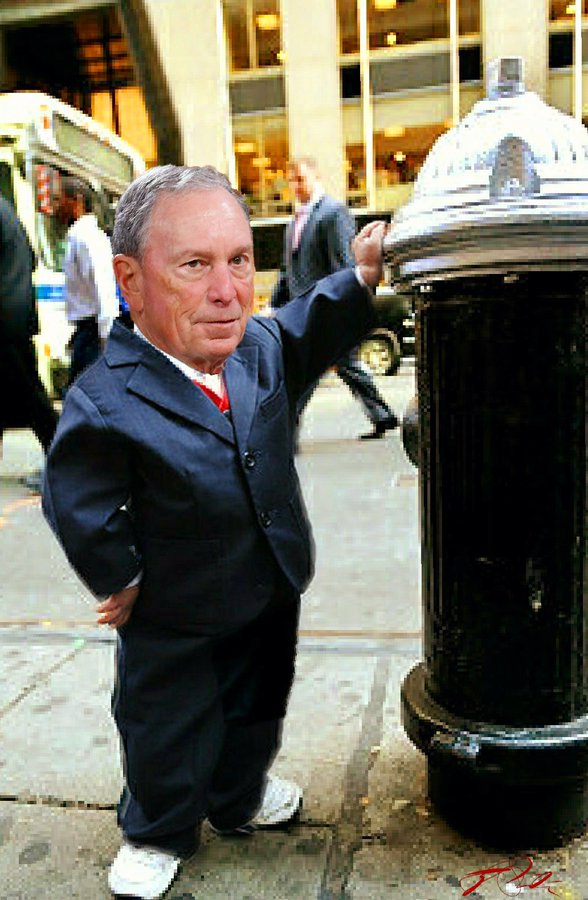 Donald John Trump is still our president.
ITEM 1
: The Obama Era in Democrat Politics ended in Iowa on Monday, where it began. In 2008, voters in the overwhelmingly white heartland state accepted him, meaning it was time for a black president.
Obama's failure to lead led to the disastrous stimulus in 2009, which sent unemployment to double digits for the first time in decades. Obamacare was a miserable failure. His foreign policy saw him withdrawing from Iraq too soon, and the rise of ISIS, while he bombed Libya for no reason.
His incompetence led to the election of Donald John Trump as our president. For that, I am grateful.
But Obama's party is wrecked. In the last 12 years, voters decimated the Democrat Party costing it thousands of elected offices at the local, state, and federal level.
NBC reported
, "Just 172,000 Democrats participated in the caucuses in 2016, which was way down from the record set in 2008, when 239,000 turned out."
That is a 29% drop.
The party in Iowa dehydrated. What is left is crusty communists and corrupt apparatchiks. The state party failed to report the votes in the caucus in a timely manner. Maybe the Russians hacked them. After going through a three-hour ordeal, Iowans left without knowing whether their votes counted. Who will bother to vote Democrat in November? No one trusts the Democrats. No one should.
That this coincides with CNN and the Des Moines Register refusing to release the results of their final poll tells us the fix is in.
ITEM 2
:
Axios reported
, "President Trump often says he's the smartest person in the room on virtually every topic. Now, after taking several risks on what he privately calls big sh** and avoiding catastrophe, Trump and his entire inner circle convey supreme self-confidence, bordering on a sense of invincibility.
"The state of play: Three years into Trump's presidency, their view is the naysayers are always wrong. They point to Iran, impeachment, Middle East peace. Every day, Trump grows more confident in his gut and less deterrable. Over the last month, 10 senior administration officials have described this sentiment to me. Most of them share it."
He believes he is invulnerable because he is.
I warned them that a failed Mueller report would do this. On top of that, they impeached him. They are sissy boys who cry wolf.
ITEM 3
:
Zero Hedge reported
, "Conservative radio icon Rush Limbaugh announced on his Monday show that he has been diagnosed with advanced lung cancer.
"Limbaugh first noticed something was wrong during the second week in January, and was confirmed to be cancer by two medical institutions on January 20th."
Pray for him.
Pray for those who celebrate his pain
. They are the really ill people.
ITEM 4
:
HuffPost reported
, "Staffers Say Sexism Runs Deep At The Washington Post."
The story said, "The Washington Post doesn't value women and men in the same way, these people said. This appears literally true when it comes to pay: Women in the newsroom are paid less than men, according to a report published last year by the union that represents employees. (The paper disputed the findings at the time.) One former Post contractor told HuffPost she was let go after asking for a raise.
"The disparity courses through the culture and is borne out in the paper's coverage, where stories of sexual harassment have sometimes been held to a higher standard than other coverage, some staffers said.
"Crucially, the gender imbalance is clear in the masthead. Three of the four top editors at the Post are men. Only four of 17 department heads are women."
The Don Surber blog pays everyone the same regardless of sex, race, religion, or favorite football team.
ITEM 5
:
WION reported
, "Thailand's health ministry claims that a Chinese woman infected with the new coronavirus showed dramatic improvement after getting treated by a cocktail of anti-viral used to treat flu and HIV."
Hmm.
The conspiracy theorists say the virus strain was embedded with HIV.
Whatever, it seems more like the flu. Deadly, true, but seasonal.
ITEM 6
: The New York Times (I don't link pay sites) reported, "Just beyond the windows of Satsuki Kanno's apartment overlooking Tokyo Bay, a behemoth from a bygone era will soon rise: a coal-burning power plant, part of a buildup of coal power that is unheard-of for an advanced economy.
"It is one unintended consequence of the Fukushima nuclear disaster almost a decade ago, which forced Japan to all but close its nuclear power program. Japan now plans to build as many as 22 new coal-burning power plants — one of the dirtiest sources of electricity — at 17 different sites in the next five years, just at a time when the world needs to slash carbon dioxide emissions to fight global warming."
"'Why coal, why now?' said Ms. Kanno, a homemaker in Yokosuka, the site for two of the coal-burning units that will be built just several hundred feet from her home. 'It's the worst possible thing they could build.'"
West Virginia has plenty of coal to sell, and that carbon dioxide will make the plants grow better.
ITEM 7
:
The Associated Press reported
, "The pastor of a Rhode Island church issued a flier which said that every state legislator who voted last year to preserve the right to an abortion in state law would be denied communion.
"Father Richard Bucci distributed the fliers last week at Sacred Heart Church in West Warwick, the Providence Journal reported on Saturday. He also mailed them to the homes of several lawmakers."
Good for him.
ITEM 8
:
The New York Post reported
, "Rep. Elise Stefanik — the upstate lawmaker who became an overnight GOP superstar with her performance in the impeachment inquiry — raised a whopping $3.2 million in campaign contributions over the last quarter of 2019, beating out Democratic Reps. Adam Schiff and Alexandria Ocasio-Cortez.
"Schiff, the lead House impeachment manager, raked in $2.5 million, while Democratic-Socialist darling Ocasio-Cortez collected $1.9 million in the same period.
"Stefanik (R-Schuylerville) shot to stardom in November thanks to her aggressive questioning of witnesses who testified before the House Intelligence Committee about President Trump's dealings with Ukraine."
She and AOC can battle for Schumer's Senate seat in 2022.
ITEM 9
:
Legal Insurrection reported
, "Sen. Elizabeth Warren (D-MA) campaigns as an environmental activist, supporting the completely insane Green New Deal and stating that she will ban fracking on her first day in office.
"As is often the case with Warren, what she says and what she does are very different things. The Wall Street Journal reports that Warren received income from oil and gas royalties in Oklahoma and that she transferred her holdings to her children before announcing her run for the Senate."
Too bad she did not transfer better values.
ITEM 10
:
People's Pundit Daily reported
, "The Institute for Supply Management (ISM) Manufacturing Index (PMI) came in at 50.9 in January, indicating expansion and beating the consensus forecast.
"Forecasts ranged from a low of 46.0 to a high of 50.0. The consensus forecast was 48.7, up slightly from the 47.2 in December.
"The New Orders Index came in at 52%, up 4.4 percentage points from 47.6% in December. The Production Index rose 9.5 percentage points to 54.3%."
Anything above 50 is considered positive for the economy.
ITEM 11
:
Salena Zito reported
, "PEWAUKEE, Wis. — Katrina Goetz is fully invested in her community. A wife, mother of three and volunteer, she is also an executive overseeing 65 employees at TLX Technologies in suburban Milwaukee. And yet, in 2016, she did something she'd never done before in her adult life: She refused to vote for president."
But now.
Zito wrote, "Goetz, 40, has gradually moved from Never Trump to Probably Trump for two reasons: 1) She says she likes the results of the president's economic policies, which have resulted in Wisconsin's low unemployment rate at 3.3 percent; and 2) She says the current field of Democratic presidential candidates hasn't persuaded her to choose any of them."
Capitalism versus communism. It should be no contest.
ITEM 12
:
The Tampa Bay Times reported
, "Florida voters won't get a chance to vote this fall on a proposed constitutional amendment to ban assault weapons after the initiative failed to get enough signatures.
"Instead, the organizers behind Ban Assault Weapons Now say they'll focus on getting the amendment on the ballot in 2022.
"Chairwoman Gail Schwartz said in a statement that they'll continue gathering signatures 'despite the best efforts of the NRA and politicians in Tallahassee.'"
Dang. That would have ginned up more President Trump supporters to vote the thing down.
ITEM 13
:
The Milwaukee Journal Sentinel reported
, "The two top officials overseeing Milwaukee's host committee for the 2020 Democratic National Convention were sidelined Monday amid allegations of a toxic work culture.
"In a letter to staff obtained by the Journal Sentinel, the board said it had retained an attorney to investigate 'concerns about the work environment' for the Milwaukee 2020 Host Committee.
"During the investigation, Liz Gilbert, president of the host committee, will not be in the office and 'will not have direct contact with staff,' the letter says. Adam Alonso, the chief of staff for the group, has been placed on administrative leave, pending the outcome of the probe."
Toxic work environment?
Who is in charge?
Hillary?
ITEM 14
:
Jonathan Turley reported
, "There have been suggestions that the White House defense team could be brought up on bar charges for their arguments in the Senate. I have previously written that such statements by Speaker Nancy Pelosi and others are vindictive and ill-informed.
"The White House team were effective advocates for their clients and we do not disbar lawyers for making arguments or defending individuals that we do not like.
"I was surprised and disappointed therefore that my fellow witness from the Trump impeachment hearing, North Carolina Law Professor and CNN Legal Analyst Michael Gerhardt joined this dubious argument on CNN yesterday. The call for ethics charges seems dangerously close to the view of Lawrence O'Donnell that Trump defenders are barred from his MSNBC program because they are all 'liars.'"
Democrats and the media want to destroy all opposition. I don't care if it is your next-door neighbor running for city councilman, never vote for a Democrat. It may be suicide.
ITEM 15
: I said Joe will vote to acquit.
NEWS: Sen. Manchin calls for censuring Trump over pressuring Ukraine to investigate his domestic political rival

https://t.co/11lKD2kWxp

— Robert Costa (@costareports) February 3, 2020
But I do wonder if they are putting Epipens in all the Trump resorts and hotels.
ITEM 16
: So much for the presumption of innocence.
Rep. Val Demings: "The president's obstruction was unlawful and unprecedented—but it also confirmed his guilt. Innocent people don't try to hide every document and witness, especially those that could clear them. That's what guilty people do."

https://t.co/lCrIAfTgkR pic.twitter.com/fD84NWrdGi

— ABC News (@ABC) February 3, 2020
Thank goodness dead white men wrote the Constitution, Bill of Rights, and the 13th, 14th, and 19th Amendments. I don't think Polly Purebred understands how trials work.
ITEM 17
: Cue Queen's Another One Bites the Dust.
— Diamond and Silk® (@DiamondandSilk) February 3, 2020
Amazing what happens when U.S. intelligence spies on the bad guys instead of spying on The Donald.
ITEM 18
: How they plan to turn Texas blue.
BREAKING: Leaked DNC video teaches illegal aliens to vote! Which each of their votes will cancel out ours!

RETWEET THE HELL OUT OF THIS!!

pic.twitter.com/XmYr12JyJs

— DANNY from Michigan (@DannyMichigan) January 30, 2020
Voter ID. Now.
ITEM 19
: We know Obama had the FBI lie to spy on Donald John Trump.
ICYMI READ during Senate impeachment trial: Letter to AG Barr requesting declassification four footnotes FISA report. Letter suggests IG Horowitz findings maybe more damaging than already known. Sections "misleading, "contradicts key statements"

@ChuckGrassley @SenRonJohnson pic.twitter.com/6zu59XRS9S

— Catherine Herridge (@CBS_Herridge) February 3, 2020
Now we know the proof is there.
ITEM 20
: Duh.
— USA TODAY Sports (@usatodaysports) February 3, 2020
Maybe Sam Watkins can invite Richard Sherman to be his guest to make up for burning him so bad. That 10-point blown lead in the 4th quarter deserves a double shot of Trumpenfreude.
ITEM 21
: Democrats, proudly leading the way into the new century...
February 4, 2020
...the 19th century.
For three years, we've been preparing for the process that officially kicks off tonight in Iowa: the Democratic presidential primary. Today our chair,

@TomPerez

, reflects on the reforms we've made to make this the most transparent primary in our history:

https://t.co/8w7gtSfqil

— Democratic Party (@DNC) February 3, 2020
The programmers may not have known what they were doing, but they were diverse.