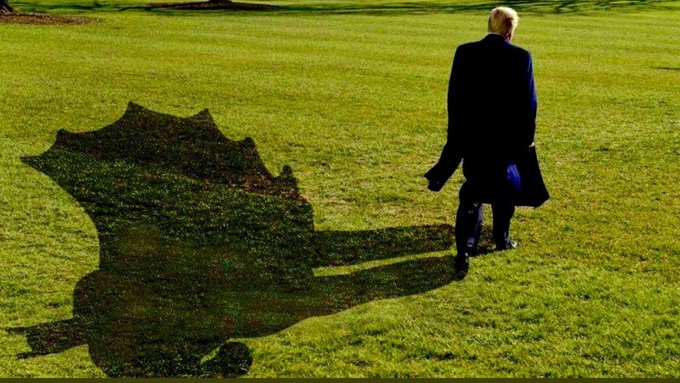 Donald John Trump is still our president.
ITEM 1
:
Breitbart News reported
, "Florida's E-Verify bill will likely push 140,000 illegals out of Florida jobs and make it difficult for employers to hire replacement workers at current wages, says a university study funded by the investors who are trying to block the E-Verify bill.
"If 'existing undocumented workers were to exit the Florida economy in the number anticipated were E-Verify adopted, the adequate numbers of native workers would not be available at current wage rates,' says the draft report funded by FWD.us, an advocacy group for billionaire investors, including Mark Zuckerberg.
"'This is basically making the case for us that employers are employing illegal workers to keep wages low and to increase their own profits,' said Rosemary Jenks, director of government relations at NumbersUSA. 'If they can't replace those workers at the same [pay] level, then, oh my gosh, then they are going to have to increase wages [for Americans]. … It is exactly what should happen.'
"Florida Gov. Ron DeSantis's (R) proposed E-Verify bill would penalize companies that hire illegals. A narrow version has passed one committee vote, but business groups will try to kill the bill before it can get to DeSantis's desk.
"The biggest winners from the E-Verify bill would be the least paid, least educated workers in the economy, said the study by Rick Harper, an economist formerly at the University of West Florida."
Hey Republicans.
This is how you get black votes and Hispanic votes. Not by pandering, but by delivering.
ITEM 2
: The New York Times reported, "More than 1,100 former federal prosecutors and Justice Department officials called on Attorney General William P. Barr on Sunday to step down after he intervened last week to lower the Justice Department's sentencing recommendation for President Trump's longtime friend Roger J. Stone Jr.
"They also urged current government employees to report any signs of unethical behavior at the Justice Department to the agency's inspector general and to Congress."
Thus these lawyers proved A) there is a deep state, and B) it is working to destroy President Donald John Trump.
ITEM 3
:
NBC reported
, "Trump pushed CIA to find, kill Osama bin Laden's son over higher priority targets."
Wow.
Breaking news: President Donald John Trump is the commander-in-chief.
Maybe if the American intelligence community stopped spying on political opponents for Obama long enough, we would have won the war on terrorism by now.
Instead of protecting the country, the agency is leaking to cover its, err, assets.
Meanwhile, the press once again mourns the death of a terrorist. CNN complained that we sent a dog after al-Bagdadi, and ABC sent Martha Raddatz to Soleimani's funeral.
ITEM 4
:
The Daily Wire reported
, "The United States led the entire world in reducing CO2 emissions last year while also experiencing solid economic growth, according to a newly released report.
"'The United States saw the largest decline in energy-related CO2 emissions in 2019 on a country basis – a fall of 140 Mt, or 2.9%, to 4.8 Gt,' The International Energy Agency reported. 'U.S. emissions are now down almost 1 Gt from their peak in the year 2000, the largest absolute decline by any country over that period.'"
The story also said, "The IEA noted that 80% of the increase in CO2 emissions came from Asia and that China and India both contributed significantly to the increase."
President Trump is dropping carbon dioxide emissions below Obama's levels. And the president does not even believe in this climate change nonsense.
ITEM 5
: NASCAR held a race at a Trump rally on Sunday.
Trump buzzing the entire Daytona 500 with Air Force One.

If your heart doesn't skip a beat watching this you're a communist.

🇺🇸

pic.twitter.com/zpdnu35TRn

— Benny (@bennyjohnson) February 16, 2020
He already has the South, but that swoop could flip New Hampshire because New Hampshire Motor Speedway has hosted NASCAR races since the early 1990s. That means there are NASCAR fans among the Yankees. And they vote.
Plus, the swoop was a fun way to arrive.
In 2011, the crowd booed Jill Biden and Michelle Obama at a NASCAR event.
ITEM 6
:
The Associated Press reported
, "The number of people receiving opioid prescriptions for pain relief in Missouri's Medicaid health care program has declined significantly in the past couple of years amid increased attention to opioid addictions.
"New figures provided to The Associated Press show that 2019 was the second straight year of double-digit percentage drops in the number of Medicaid participants prescribed opioids, the quantity of pills they received and the overall potency of those doses."
The story also said, "The decline in Medicaid opioid use far outpaced the slight decline in the average monthly number of Medicaid participants during that period. In 2019 alone, the number Medicaid participants receiving opioid prescriptions was down 12%, the quantity of pills prescribed was down 25% and the overall potency of those prescriptions was down 30% from the previous year."
The press has long ignored the role of socialized medicine (Medicaid, Medicare, and other government health programs) in the rise of opioid use and abuse. Taxpayers buy the drugs that are then abused.
Missouri is fighting back. The story ended, "Preliminary data indicate a 10% reduction in opioid overdose deaths in Missouri in 2019." That was the real news.
ITEM 7
:
MSN reported
, "The annual 2019 trade figures for the United States came out last week, heralding some encouraging news. America's enormous international trade deficit actually declined slightly from 2018. This was the first decrease in six years, with the deficit in goods and services dropping 1.7%, to $616.8 billion.
"Better yet, America's bilateral trade deficit with China fell for the first time in four years, dropping a hefty 17.6%, to $345.6 billion.
"These are promising numbers and they show that tariffs on Chinese products are successfully moving the needle on U.S. trade flows. In fact, America's 2019 imports from China actually fell $87.4 billion from the all-time high set in 2018."
The American economy is growing and imports from Red China are shrinking. So much for the Chamber of Commerce's propaganda that tariffs sink our economy.
President Trump said we would Make America Great Again. We are.
ITEM 8
:
Reuters reported
, "The foreign ministers of the Vatican and China met on Friday, the Vatican said, in what is believed to be the highest-level official encounter between the two sides in decades. The meeting between Archbishop Paul Gallagher and Wang Yi, something unthinkable in the past, took place on the sidelines of the Munich Security Conference."
The bottom line is, "If they resume full relations, the Vatican would have to break full relations with Taiwan, which Beijing considers a wayward province. The Vatican is the only state in Europe to still recognize Taipei."
Journalist Chris Horton tweeted, "Vatican inching closer to cutting ties w/Taiwan - where 23 million people enjoy religious freedom - in order to establish relations with China, where the Chinese Communist Party relentlessly persecutes Christians, Muslims, Jews and Falun Gong."
Money talks. This is some of what that billion-dollars-a-day trade surplus America gives Red China buys.
ITEM 9
:
The Wall Street Journal reported
, "House Democrats are grappling with whether to pursue further investigations of President Trump following his acquittal in the Senate, facing both an election in nine months and fresh White House actions that they say demand scrutiny.
"Democrats want to look into whether the president improperly influenced the Justice Department's sentencing recommendation for a Trump confidant, casting Mr. Trump as emboldened by the end of the impeachment process. At the same time, party leaders are eager to focus on pocketbook issues for voters, such as health care, and Democrats are wary of launching another drawn-out fight with the White House that could backfire in November.
"House Speaker Nancy Pelosi (D., Calif.) staked out a middle ground Thursday. She said the House should investigate any role Mr. Trump played in federal prosecutors' decision to reduce the initial sentencing recommendation for Roger Stone, who was convicted of lying to Congress and witness tampering. Mrs. Pelosi called such alleged meddling an 'abuse of power,' echoing the charge in the first of the two impeachment articles."
There was a time when the Journal would have the guts to call out these unconstitutional witch hunts. The last Fake Impeachment alleged no crime despite a constitutional requirement to do so. We have a sham media that was complicit in this miscarriage of justice, as well as the injustice of sending Roger Stone to prison.
ITEM 10
:
Fox News reported
, "Mike Bloomberg's presidential campaign on Saturday downplayed a report that he is considering 2016 Democratic nominee Hillary Clinton as his pick for vice president. The Drudge Report, citing a source close to Bloomberg's campaign, reported that Clinton was under consideration after internal polling found that a Bloomberg-Clinton ticket would be a formidable force."
It was a trial balloon made of lead. But it lasted long enough to get in a few Arkancide jokes.
Meanwhile,
the Daily Beast reported
, "Newly unearthed lawsuits against Democratic presidential hopeful Michael Bloomberg that have either been settled or dismissed paint a disturbing picture of misogynistic behavior.
"The never-before-seen legal briefs were provided to the Washington Post under the Freedom of Information Act and include complaints by a number of women that were followed up by attempts to keep them quiet.
"In one high-profile complaint, saleswoman Sekiko Sakai Garrison alleges that, when told of a male colleague's impending marriage, Bloomberg suggested to female salespeople, 'All of you girls line up to give him [oral sex] as a wedding present.' That suit also alleges that, on a number of occasions, Bloomberg said, 'I'd f--- that in a second' when he saw certain women."
Mini Mike has a Maxi Problem.
ITEM 11
:
Breitbart News reported
, "Boris Johnson cancelled a planned visit to the White House after a row over China in which President Trump slammed the phone down on him, according to reports.
"Prime Minister Johnson was originally due to visit the White House last month following his election win, before postponing the meeting until February.
"However, following a heated phone call with the American leader, the Prime Minister has cancelled his trip for fear causing a deeper rift, according to Business Insider."
It is the art of the deal. BoJo wants to use Red China as leverage in trade negotiations. The Donald is having none of that. They will end up golfing at Mar-a-Lago.
ITEM 12
:
The Independent reported
, "In an extraordinary ruling, a state supreme court judge has ordered the developers of a nearly completed 668-foot block of flats in New York to remove as many as 20 or more floors from the top of the building.
"The decision is a major victory for community groups who opposed the project on the grounds that the developers used a zoning loophole to create the tallest building on the Upper West Side of Manhattan. A lawyer representing the project said the developers would appeal the decision.
"Justice W. Franc Perry ordered that the Department of Buildings revoke the building permit for the tower at 200 Amsterdam Avenue and remove all floors that exceed the zoning limit. Exactly how many floors might need to be deconstructed has yet to be determined, but under one interpretation of the law, the building might have to remove 20 floors or more from the 52-story tower to conform to the regulation."
The developer got the city's permission.
No one should build so much as an outhouse in Manhattan after this.
ITEM 13
: Katie Couric bravely spoke out against Fox News.
The former CBS anchor said
, "Sometimes I watch Fox just to see how they're covering things. And I don't know why I'm shocked every time I watch it, but it's just an alternate universe. And it is crazy to me," she added. "And anyway, it just, it makes me crazy."
Her last appearance on TV as a morning host was filling in for a friend on Good Day New York in October 2018.
The New York Post reported at the time
, "Couric landed [exclusive interviews with] Michael Avenatti and Bobby Flay."
Hers was the 203rd exclusive with Avenatti, and it came days after Tucker Carlson labeled Avenatti the Creepy Porn Lawyer over at that alternate universe called Fox.
ITEM 14
: What a fool believes...
Bloomberg on why farmers can't work in information technology

MB: "I can teach anyone how to be a farmer 1 dig a hole 2 put a seed in 3 put dirt on top 4 add water 5 up comes the corn"

The skill 4information technology is completely different you need more grey matter

#farmers pic.twitter.com/HM13tA6goz

— Pete (@PeterMentes) February 15, 2020
Meanwhile back at the ranch,
Cody Todd asked and answered the question
, "Why Do Farmers Use Satellites and Computers for Farming?"
Todd wrote, "Farming practices today hardly resemble those of a generation ago. Gone is the simple tractor and combine. Farming today is about using advanced technologies to maximize crop yields and maximize profits for the farmer. Computers and satellite imaging are valuable tools for the modern farmer.
"Satellite imaging gives a farmer an accurate picture of what is happening on his farm. Gone are the days of surveying the health of a crop by driving through the fields. By getting an overall view of the entire crop field, a farmer can get a much better idea of how to best spend his time and money on fertilizers, irrigation and pesticides."
Ee-I-ee-I O!
ITEM 15
: I pay no attention to the Oscars.
A cheering crowd greeted director Bong Joon-ho as he arrived home in South Korea, his first trip back since he won four Oscars for his movie "Parasite," including the award for Best Picture.

https://t.co/RlEAw60dQq

— The Associated Press (@AP) February 17, 2020
The film was a success. You might say, a Bong hit.
ITEM 16
:
Business Insider reported
, "Topless protesters crashed the stage at a rally for Sen. Bernie Sanders on Sunday afternoon to protest his involvement with the dairy industry.
"The Democratic presidential hopeful was taking the microphone from his wife Jane, whom he called "the next first lady, at a rally in Carson City, Nevada. But then protesters took the stage."
Lefties oppose everything that is normal.
ITEM 17
:
The Post-Bulletin reported
, "Thursday was a confusing roller coaster for students applying to Rochester's Mayo Clinic Alix School of Medicine. Students who had been interviewed by Mayo Clinic all received emails saying they had been accepted into the school, which accepts about 50 students a year in the Minnesota program.
"The good news caused many of the recipients to start celebrating and even to withdraw their names from consideration at other medical schools. Then, more than three hours later, another Mayo Clinic email was sent that changed everything.
"This one notified the applicants of a glitch and that the first message was a mistake. Jubilation became disappointment."
And disappointment will become lawsuit. This is America.
ITEM 18
:
The Daily Caller reported
, "Democratic House Speaker Nancy Pelosi claimed President Donald Trump wasn't really acquitted in the impeachment trial during an interview that aired this week with CNN's Christiane Amanpour.
"'What about, though, the fact that the president seems liberated, and this is about democratic politics so I'm not asking you to criticize here, but he was acquitted, his poll ratings are high' Amanpour said.
"'He was not. There was no,' Pelosi interrupted."
Then she threw herself on the ground and began kicking the leaves.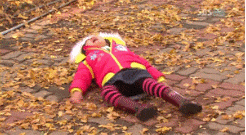 ITEM 19
:
WKYC reported
, "Last month, an Ohio man sent a petition to the state's medical board seeking that Cleveland Browns and Cincinnati Bengals fans qualify for medical marijuana.
"On Wednesday, the State Medical Board of Ohio ruled against Vincent Morano of Cincinnati's half-hearted request.
"While Browns and Bengals fans won't be able to obtain medical marijuana cards on the basis of their fandom, the board did vote to move autism, anxiety and cachexia to the expert review stage as qualifying conditions, according to Orie Givens of Spectrum News. In September, the board initially voted against making anxiety and autism qualifying conditions for medical marijuana."
Readers know I am anti-pot, but if anything qualifies for drug use, being a Browns fan does.
The Browns remind me of
the W.C. Fields line
, "I was in love with a beautiful blonde once. She drove me to drink. It's the one thing I'm indebted to her."