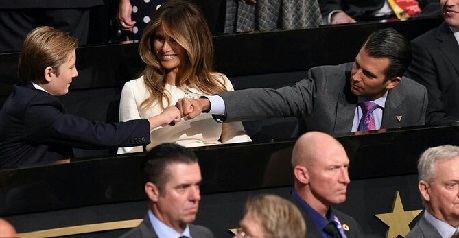 Donald John Trump is still our president.
ITEM 1
:
The Daily Mail reported
, "Video showing a man suspected of having Corona Virus desperately sprinting away from officials trying to put him in quarantine has emerged, as the communist regime starts rounding up suffers in Wuhan and taking them to camps.
"The clip, believed to be taken in Changqing Garden, Wuhan, shows a group of officials approaching the man who who is backed up against a wall.
"The man suddenly starts running away from the officials who rapidly pursue him.
"Some officials appear to be carrying large metal sticks as they run after him along nearly-deserted streets.
"The clip, shared to Twitter on Thursday, comes after China's Vice Premier Sun Chunlan called on a 'people's war' against the fast-spreading epidemic.
"Last week China's central government ordered the city - which is the epicenter of the virus - to round up all suspected patients as well as their close contacts in mass quarantine camps."
Quarantine camps? Sounds like Chairman Xi is using this as an excuse to crack down on dissidents. We may have stopped calling it Red China, but it is still Red China.
ITEM 2
: How is the United States handling this bug?
MIT News reported
, "A team of MIT chemists has discovered the structure of a key influenza protein, a finding that could help researchers design drugs that block the protein and prevent the virus from spreading.
"The protein, known as BM2, is a proton channel that controls acidity within the virus, helping it to release its genetic material inside infected cells.
"'If you can block this proton channel, you have a way to inhibit influenza infection,' says Mei Hong, an MIT professor of chemistry and senior author of the study. 'Having the atomic-resolution structure for this protein is exactly what medicinal chemists and pharmaceutical scientists need to start designing small molecules that can block it.'"
The press release also said, "Now that chemists know the structure of both the open and closed states of the BM2 channel at atomic resolution, they can try to come up with ways to block it. There is precedent for this type of drug development: Amantadine and rimantadine, both used to treat influenza A, work by wedging themselves into the AM2 channel pore and cutting off the flow of protons. However, these drugs do not affect the BM2 channel."
I view the Corona Virus as this year's new strain of flu hyped by Matt Drudge and the rest of the media. It is the flu. Last year, the flu killed 80,000 Americans. If we can get rid of it, please do.
ITEM 3
:
Vox reported
, "The Corona Virus exposes the history of racism and 'cleanliness.' While the epidemic may be new, xenophobia has been intertwined with public health discourse for a very long time."
Using soap now is racist.
If it came from Canada and we cut off travel there, would we be canuckophobic?
ITEM 4
:
Fox News reported
, "U.S. Immigration and Customs Enforcement (ICE) reported on Wednesday that hundreds of Orange County Jail inmates on whom the agency had active detainers were re-arrested over the past two years on charges including rape, assault with a deadly weapon and child sex offenses -- after local authorities released them without notifying ICE.
"According to county data, officials at the Southern California jail didn't notify ICE when it released 2,121 inmates with detainers on them over 2018 and 2019. Over that same period, another 1,315 were released 'to ICE upon completion of their local sentences in accordance with' California's sanctuary regulations laid out in Senate Bill 54, an ICE press release said.
"According to ICE, 411 of the released inmates have been rearrested and booked into the Orange County Jail on additional charges, which also include domestic violence, identity theft, and driving under the influence."
California is an accomplice in these crimes.
ITEM 5
: The Wall Street Journal reported, "The Trump administration plans to request $2 billion in new funding for border-wall construction, significantly less than the amount it sought last year, in the budget proposal set for release Monday, according to White House officials familiar with the planning.
"The smaller proposal, the officials said, reflects the fact that the administration needs fewer resources to build a wall along the U.S. southern border, as it has essentially met its funding goals by shifting money from the military toward construction."
Nervous Nancy should just give him the money, and move on to saving Democrats from losing 60 seats in the House.
ITEM 6
:
Reuters reported
, "President Donald Trump rolled out an eye-catching statistic in his State of the Union address Tuesday: the wealth held by the poorest half of American households increased three times as fast as the wealth held by the 1% since he became president.
"That's true, according to Federal Reserve data.
"On average, Americans have seen a 17% jump in household wealth since Trump's election, while wealth at the bottom half has increased 54%."
There was a doubt about this?
The story also said, "Since December 2016, President Barack Obama's last full month in office, aggregate household wealth has increased by $15.8 trillion..."
Those are 15,800,000,000,000 reasons to re-elect the Greatest President In Your Lifetime.
ITEM 7
:
CNBC reported
, "Facebook and Twitter decline Pelosi request to delete Trump video."
The story said, "Andy Stone, a Facebook spokesman, replied on Twitter: 'Sorry, are you suggesting the President didn't make those remarks and the Speaker didn't rip the speech?'"
Corporate America's fear of Democrats is on the wane.
ITEM 8
:
Spencer Neale reported
, "Donald Trump Jr. thanked House Intelligence Committee Chairman Adam Schiff for unearthing who all needed to be fired."
Trump Jr. tweeted Friday evening after his father, President Trump, pushed two top impeachment witnesses who testified against him during the House impeachment investigation out of their government roles earlier in the day.
"'Allow me a moment to thank — and this may be a bit of a surprise — Adam Schiff. Were it not for his crack investigation skills, Donald Trump might have had a tougher time unearthing who all needed to be fired,' Trump Jr. said. 'Thanks, Adam!'"
Is this what they call sarcasm?
ITEM 9
:
The Associated Press reported
, "Democrats on edge after 2020 election season's ragged launch."
The story said, "Iowa officials predicted the turnout would rival 2008, when Obama and Hillary Clinton were competing and 238,000 people caucused in the Democratic contest. The final 2020 tally: 176,000."
287,527 voters cast Democrat ballots in the 2008 New Hampshire primary. Democrats took the state in 5 of the last 7 presidential elections.
ITEM 10
:
Politico reported
, "With an avalanche of cash, Steyer surges in South Carolina. The billionaire is beginning to reshape the primary in the state viewed as Joe Biden's firewall."
The story said, "In a state where African Americans are expected to cast more than half of the primary vote, the Biden campaign has long held up South Carolina as his firewall due to the large amount of black voter support he has there. Rival campaigns have struggled to close the gap. But as Steyer continues to not only spend big on TV ads but also on local minority media, he's been able to steadily gain ground among some African American voters."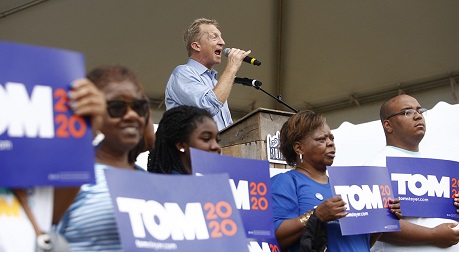 Uncle Tom sure is popular among black voters.
ITEM 11
: The New York Times reported, "The moment President Trump was acquitted in the Senate this week, Judy Ryan was licking a blueberry ice cream cone in the Brookfield Square shopping mall and feeling happy.
"Ms. Ryan, 74, a retired factory worker, had followed the impeachment trial almost every day. The more Democrats attacked Mr. Trump, the more protective she felt, and the more hopeful she was that he would be re-elected.
"'They just pushed him right back into the presidency,' she said, wiping the corner of her mouth with a napkin. 'He should say thank you to all of them for the help.'"
That was part of a report from Waukesha, Wisconsin, which the Times said is a key to carrying that state. Sabrina Tavernise wrote, "These suburbs west of Milwaukee are less white and more educated than they used to be, but over all they have changed much more slowly than suburbs in states like Virginia, Georgia and Arizona."
The racism and ageism is not as subtle as she thought it was. We get it. We're deplorable. We're going to enjoy those 4 more years Donald Trump earned.
ITEM 12
:
Breitbart News reported
, "A reporter claimed Sunday that a staffer for Pete Buttigieg ripped off the press credentials from his cameraman after his team interviewed supporters.
"Jordan Chariton, the Journalist/CEO of StatusCoup, shared his complaint on Twitter demanding an apology from the campaign after they harassed his cameraman.
"'After interviewing Pete Buttigieg supporters outside without issue, one of his staffers came up to my cameraman (an African American male) and ripped off his press credential saying I don't think you're supposed to have credentials,' he wrote."
Gee, I wonder why black voters don't like the gay mayor.
ITEM 13
: Breitbart News reported, "Two NYPD officers have been shot and wounded within a 12-hour time-frame in the Bronx."
Fort Apache, The Bronx -- without Paul Newman.
ITEM 14
: The Washington Post reported Biden "jokingly" called a woman at a rally a "lying dog-faced pony soldier."
That is not what the story under the headline said.
The Washington Post dies in fakeness.
ITEM 15
:
Channel 4 reported
, "Hours after a van plowed through a Republican Party tent where volunteers were registering voters, Jacksonville police arrested a 27-year-old man on two counts of aggravated assault on a person over 65 years old, criminal mischief and driving without a license.
"The Jacksonville Sheriff's Office identified Gregory William Loel Timm as the person behind the wheel of the van that struck the tent set up the parking lot of a Walmart Superstore at the corner of Atlantic and Kernan boulevards about 3:50 p.m. Saturday.
"Timm is accused of pulling up, driving through the tent and striking their tables."
By any means necessary.
ITEM 16
:
Fox Business News reported
, "The nation's first news channel that focuses on the black community is scheduled to launch Monday.
"Black News Channel will offer original programming 'created by people of color for people of color,' its website says.
"Black News Channel is spearheaded by J.C. Watts, a former Republican Congressman from Oklahoma. It's a project that Watts has been working on for more than a decade, with several false starts. It was previously slated to launch on Nov. 15 and then Jan. 6.
"But now BNC, as the channel is already calling itself, is set to reach viewers through Spectrum, Xfinity X1 and Dish, with plans to add Sling, Vizio Smart TVs, Xumo and Roku Channel. Comcast and Dish describe their offering of BNC as a 'subscription video-on-demand service,' according to USA Today."
It starts out with more credibility than CNN and MSNBC combined.
ITEM 17
: Fact check: True.
— fultilticus inQuisitorious (@Inquisitor1124) February 9, 2020
He represents the Lollipop Guild.
ITEM 18
: Fact check: True.
.

@LarrySabato

is much better at giving you the answer after everything is finished and the final result is in, than he is at telling you what is going to happen because, in fact, he doesn't have a clue!

https://t.co/MDqczWxl8C

— Donald J. Trump (@realDonaldTrump) February 9, 2020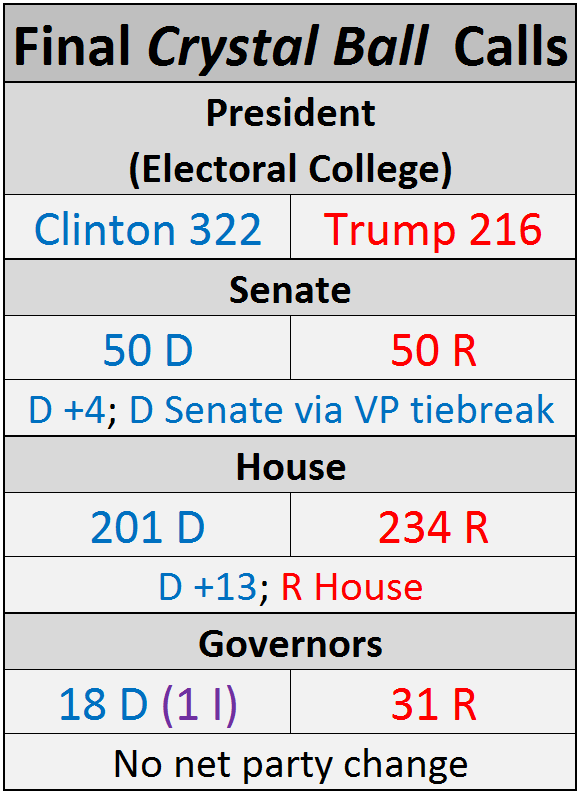 He had one job.
ITEM 19
: Fact check: Hahaha.
I don't know who the heckler is...but he is my hero! Nadler was rattled! 😂

One of the best things to come from the election of

@realDonaldTrump

...was that he woke up the silent majority and showed America how to take the fight to the enemy!

pic.twitter.com/qrFqxKsd7V

— RedPillReport 🇺🇸 (@RedPillReport) February 2, 2020
New York City has 8 million people. This is one of the ones they sent to Congress? Really?
ITEM 20
:
Flashback to January 11, 2017, when Politico reported,
"Ukrainian government officials tried to help Hillary Clinton and undermine Trump by publicly questioning his fitness for office. They also disseminated documents implicating a top Trump aide in corruption and suggested they were investigating the matter, only to back away after the election. And they helped Clinton's allies research damaging information on Trump and his advisers, a Politico investigation found.
"A Ukrainian-American operative who was consulting for the Democratic National Committee met with top officials in the Ukrainian Embassy in Washington in an effort to expose ties between Trump, top campaign aide Paul Manafort and Russia, according to people with direct knowledge of the situation.
"The Ukrainian efforts had an impact in the race, helping to force Manafort's resignation and advancing the narrative that Trump's campaign was deeply connected to Ukraine's foe to the east, Russia. But they were far less concerted or centrally directed than Russia's alleged hacking and dissemination of Democratic emails."
Now the press calls this a conspiracy theory.
ITEM 21
: Not since Andrew Jackson have Democrat presidential candidates bragged about how many black people they have.
Biden: I have double the blacks than you do

Steyer : No you don't

Bernie: I have 9 blacks supporting me

😂😭These clowns are really arguing about who has the most black friends.

pic.twitter.com/oMWuX6FjS3

— OakTown ☢ Unfiltered (@hrtablaze) February 8, 2020