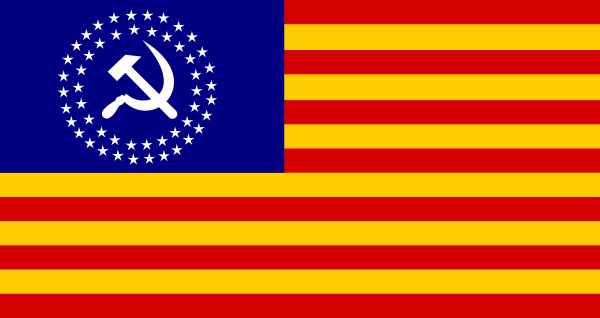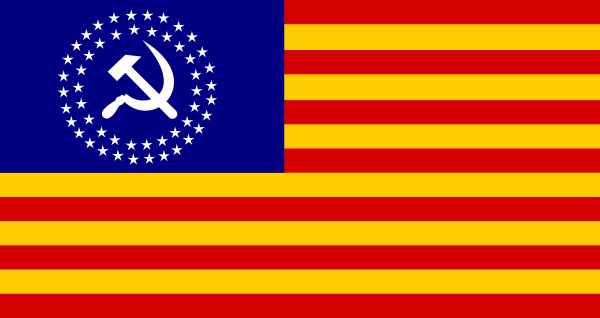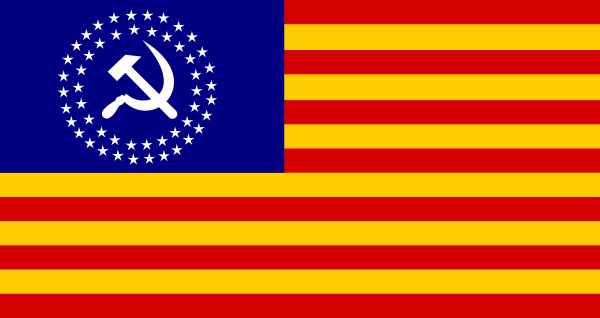 While President Donald John Trump domesticates Iran, North Korea, and Red China, the biggest threat to the Republic comes from within. His assurance that America will never accept socialism overlooks the temptations the next generations face.
Democrats already are headed toward being left of the old Communist Party USA that Stalin funded. The rank and file now consider Bernie Sanders a centrist and Obama a right winger. The party already is trying to seize guns in Virginia.
The biggest threat to the nation is Mini Mike Bloomberg who will use his billions to promote socialism. His model is the late Peter Lewis of Progressive Insurance.
Upon his death in 2013,
CNBC reported
, "Lewis, chairman of Progressive Insurance, died Saturday at age 80. Since the 1980s, he had donated an estimated $40 million to $60 million to marijuana law reform including underwriting ballot campaigns, research, political polling and legal defense efforts."
Initiative after initiative failed in state after state. But Lewis kept at it as he learned from his mistakes. A man who took a 100-employee small insurance company and turned it into a 28,000-employee empire applied the same management principles to politics.
Today, marijuana is at least partially legal in 39 states.
Bloomberg's efforts to end private gun ownership have frustrated him, however. His presidential run is looking at the big picture.
President Donald John Trump ran a small tight campaign in which he invested $66 million. He won without wasting money on ads, polls, and a large staff. He was in it to win it in 2016, setting him up for re-election.
Bloomberg is building a Democrat Party machine that will outlast him.
NBC reported
, " Bloomberg is wasting no time building out his campaign's ground game, with 500 organizers and staff in more than 30 states, including all 14 of the delegate-rich Super Tuesday states, his campaign told NBC News.
"The ramp-up — both in staff and in spending on TV ads — has been quick. Just six weeks after he announced his candidacy, the former mayor of New York now boasts more than 800 staffers on his payroll and over $100 million spent on advertising.
"The roughly 300 staffers working in the campaign's New York headquarters are set to move into a new building in Times Square to accommodate their burgeoning ranks, aides said.
"The Super Tuesday staffing, which puts grassroots leadership teams and organizers in all the March contest states, as well as in Wisconsin and Pennsylvania, which vote in April, solidifies Bloomberg as having the largest organization in the field after the four early-voting states in February."
Bloomberg is training an army of political operatives who will gain experience from his star-crossed campaign that will serve them well. 50 years after Jack Kennedy hired Pete Thaw to help run his operation in West Virginia, Thaw was on the local school board -- a final hurrah for a longtime political operative.
The campaign of Bloomberg will have that effect.
Democratic strategist Emily Tisch Sussman told NBC, "Every other campaign is going to have to throw their field organizers from an early state to a Super Tuesday state and just kind of hope it works out.
"By putting people in the states so early, Bloomberg will be able to quietly build an infrastructure and relationships while no one else is paying attention" or as other candidates lack the resources to do it."
Democrats are preparing for the political battles of 2040 today.