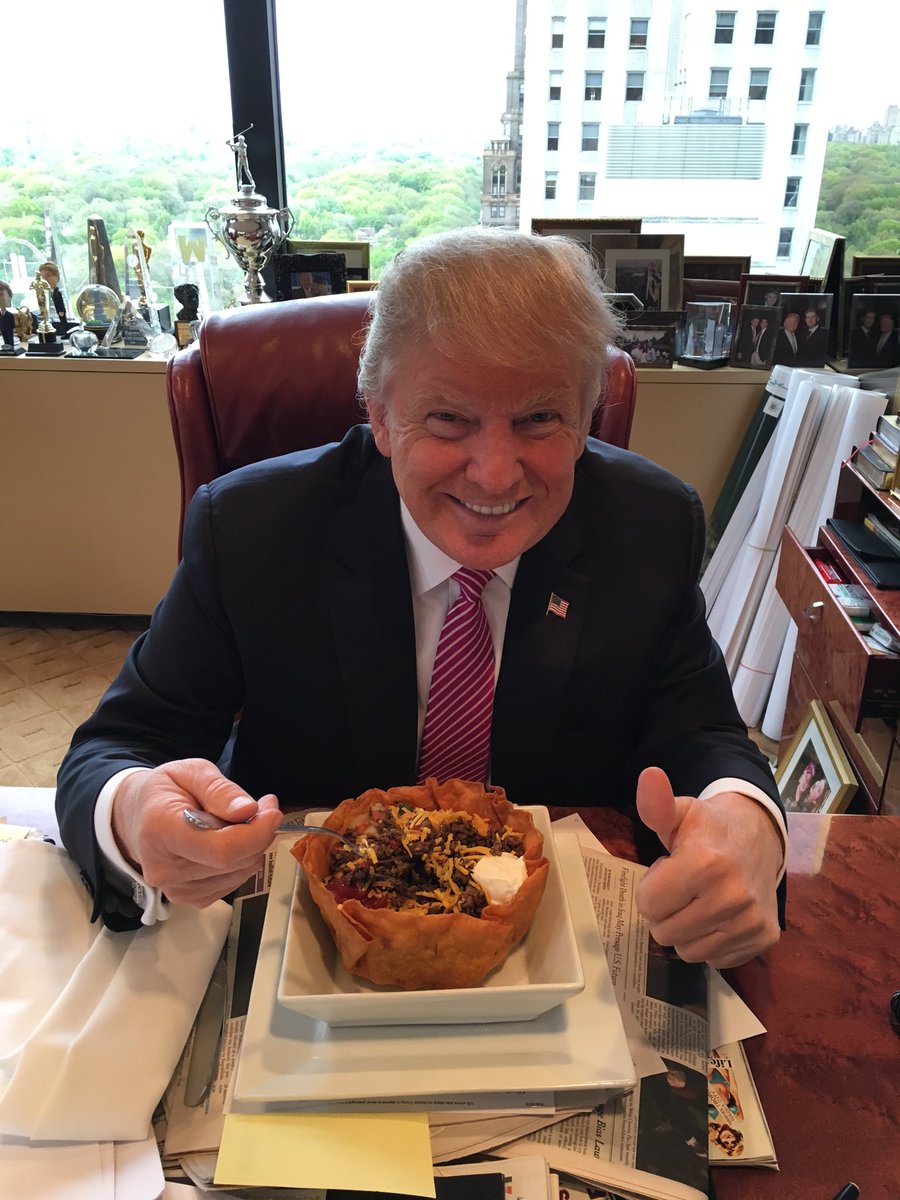 Amid all the stories about President Donald John Trump's triumphs in 2019 -- exoneration from Mueller, 3.5% unemployment, killing al-Baghdadi, and a 33% rise in my 401-k -- having Mexico protect our border is way down on the list.
Let me raise its profile because President Trump did the nearly impossible by getting Mexico to patrol our border. And he topped that by getting Mexico to keep people seeking asylum there until their cases are adjudicated.
On May 30, as he prepared to leave for a state visit to England, President Trump told Mexico to either start patrolling our border and taking those asylum seekers by the time I get back, or I am imposing a 5% tariff on June 8 that will keep rising until it is 25% in September.
The press howled.
This would destroy the economy.
This would raise the price of avocados.
CNN reported
, "Chipotle could raise burrito prices by 5¢ if Mexico tariffs become permanent." Seldom is the network as vapid as it was in that story. And remember, it has 2 hours of Fredo and Don Lemon on each weeknight.
But President Trump is a very stable genius. He had made them an offer they could not refuse. Vice President Mike Pence met with them, and they agreed to patrol our borders and hold those seeking asylum until we could adjudicate their cases. That avoided a tariff.
In her year-end report, Amber Athey wrote
, "Trump has implemented a number of new immigration policies since taking office to try to combat the national security and humanitarian crisis on the southern border, but arguably the most successful in the administration's perspective has been the Migrant Protection Protocols (MPP) program, also known as the Remain in Mexico policy.
"The MPP program requires asylum seekers to wait in Mexico while their claims are processed in the U.S., clearing some of the overcrowding from U.S. detention centers. In September, nearly 50,000 asylum seekers were held in Mexico under the program. Just 11 of those individuals ultimately qualified for asylum."
Illegal aliens so overwhelmed Yuma, Arizona, that it declared a state of emergency.
This month, it rescinded that declaration.
Mayor Douglas Nicholls said
, "I am grateful to be able to withdraw the Proclamation of Emergency due to the Trump Administration's policy changes that diminish the flow of the migrant family units to the Yuma area and prevent releases into the Yuma community."
A media that predicted avocadolypse now ignores the success of President Trump giving Mexico a choice between tariffs and cooperation.