Trump destroys his
enemies not by silencing
them, but by sunlighting
them - like vampires. He
puts them center-stage,
hands them the mic
and lets them destroy
themselves. He is not
trying to make Democrats
stop being Democrats, He
is making them show who
they really are.

— Bill Healey (@Bobbyb197028) December 13, 2019
My favorite 4 words are President Donald John Trump.
ITEM 1
:
Life News reported
, "A federal appeals court had vacated a decision by a panel of its judges overturning blocking Ohio from protecting unborn babies with Down syndrome from discriminatory abortions. The decision gives new life to the abortion ban and hope to babies with Down syndrome that they will not be victimized in abortions just because they have an extra chromosome.
"The 2017 law prohibits abortions that are performed specifically because an unborn baby has been diagnosed with Down syndrome. Planned Parenthood and the ACLU filed a lawsuit against the state, and a judge with close ties to Planned Parenthood blocked it last year.
"In October, the Sixth Circuit Court of Appeals panel ruled 2-1 against the pro-life law, arguing that its enforcement would block "access to constitutionally protected health care services."
"But Friday, the Cincinnati-based 6th U.S. Circuit Court of Appeals granted a request for a full-court rehearing of the case — meaning Ohio has another chance to defend the law in court. Ohio Attorney General Dave Yost had asked the full court to rehear the case after the panel ruling."
And now the kicker, "The Sixth Circuit judges who ruled against the law in the panel decision were appointed by pro-abortion Democrat presidents."
6 of the 16 judges on the Sixth are Trump appointees. 5 are Bush appointees.
Thank you, Mitch McConnell, for holding some of those vacancies by ignoring Obama's appointments to the Sixth (and elsewhere).
ITEM 2
:
Biz Pac Review reported
, "Democrats are feigning outrage after Republican Congressman Louie Gohmert called the alleged Ukraine whistleblower by name during a televised House Judiciary Committee impeachment hearing last night.
"Gohmert dropped the alleged whistleblower's name during his opening statement, when he said Eric Ciaramella and others should be questioned as fact witnesses.
"Gohmert said: 'Abuse of power [and] obstruction of Congress — the very things the majority has done in preventing us from having the witnesses that could shed light on this. We needed to hear from those witnesses — people like Sean Misko, Abigail Grace, Eric Ciaramella, Devin Archer, Joe Biden, Nellie Ohr, Alexandra Chalupa — and so many others.
"'[Democrats] don't want fact witnesses,' Gohmert said. 'Instead, let's hear from professors who hate Donald Trump,'"
Our president can call them to the stand at the trial.
President Trump said
, "It's a very bad thing for our country and you're trivializing impeachment. And I tell you what, someday there will be a Democrat president and there will be a Republican House and I suspect they're going to remember it."
Paybacks are a female dog.
ITEM 3
: Meanwhile, the world moves on from the 2016 election.
.....The Penalty Tariffs set for December 15th will not be charged because of the fact that we made the deal. We will begin negotiations on the Phase Two Deal immediately, rather than waiting until after the 2020 Election. This is an amazing deal for all. Thank you!

— Donald J. Trump (@realDonaldTrump) December 13, 2019
It is small but a start.
Reversing 2 decades of bad U.S. policy toward Red China takes time.
ITEM 4
:
Politico reported
, "The Supreme Court has agreed to hear three separate court cases involving demands for access to President Donald Trump's financial and tax records, putting the justices in the position of making high-profile decisions on unlocking some of Trump's closely-held secrets in the middle of the 2020 presidential campaign.
"The high court announced Friday afternoon that it will hear arguments in March on two cases involving House committees' demands for Trump-related records in the hands of his banks and accountants, as well as a third case in which a Manhattan prosecutor is using a grand jury subpoena to demand similar records.
"During the 2016 campaign, Trump promised to release his tax returns, but he later reversed course, citing ongoing audits. He has since vigorously fought efforts to obtain his returns.
"The justices are likely to rule on the cases by June."
We shall see if the Supreme Court is part of the swamp.
ITEM 5
: I did not know Jeb! was running again.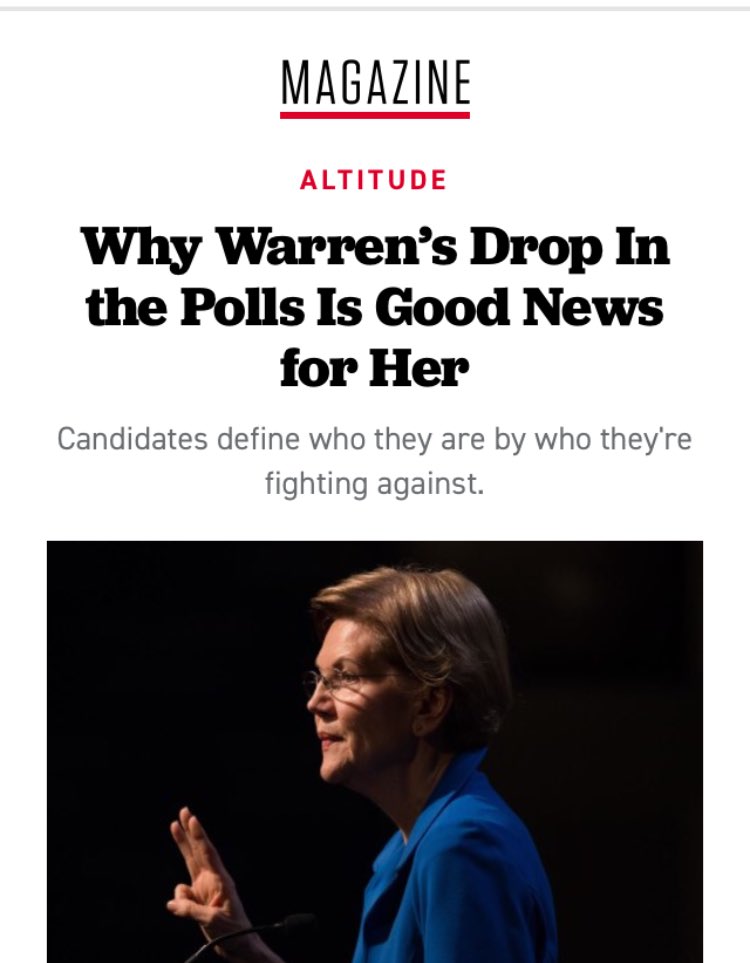 Losing is winning, comrade.
ITEM 6
:
The New York Post reported
, "A Florida woman took Trump Derangement Syndrome to an extreme level — stabbing herself repeatedly in the abdomen and telling cops, 'I'm tired of living in Trump's country.'"
Apparently moving was not an option.
The story continued, "Police found the unidentified 46-year-old woman outside her home in Palmetto on Sunday with blood all over her legs, hands, and face, according to The Smoking Gun, which obtained the police report.
"The woman lifted her shirt and cops saw 'three stab wounds on [her] stomach that were still bleeding.'
"The fervent Never Trumper then told an officer she had 'stabbed herself because she does not want to live in Trump's country' and that 'I'm tired of Trump being president.'"
Sad. She also is sane enough to qualify for the Democrat nomination.
ITEM 7
:
The Daily Caller reported
, "Bernie Sanders Retracts Endorsement Of Dem Candidate Who Wanted To Legalize Bestiality."
Oh?
The story said, "Sanders retracted his endorsement of Democratic congressional candidate Cenk Uygur just one day after announcing it.
"Uygur, founder of the left-wing media outlet The Young Turks, has come under fire for past comments, including one where he said certain kinds of bestiality should be legal. Despite this and multiple videos showing crude comments about women, the Vermont senator endorsed the congressional candidate Thursday."
Uygur wants to replace Katie Hill who resigned from Congress when the public learned she had sex with staff employees.
If you put aside all of Bernie's terrible policy ideas, there's a real problem that his supporters have to deal with: he's spineless. You're not going to lead a 'revolution' until you grow a pair.

https://t.co/ircZFS3v9D

— Dave Smith (@ComicDaveSmith) December 14, 2019
ITEM 8
:
Gateway Pundit reported
, "A Georgia man who has played a mall, Santa Claus, for the last 50 years was fired earlier this week for posting a photograph in a Trump hat on his personal Facebook account.
"Frank Skinner's decades-long career playing Father Christmas includes 14 years at the Mall of Waycross, the mall that just fired him after receiving a complaint about his post. The photo in question was taken as the mall was closing when no children were around, and just meant for his friends and family.
"'I in no way meant to cause anyone discomfort,' Skinner said. 'At the time I thought it was harmless fun. Now I realize in this day and age that I should not have posted it. Obviously it did offend some folks. I can assure everyone that was not my intent. I have learned a lot from this. Going forward I will keep this in mind.'"
Who fires Santa before Christmas?
ITEM 9
:
Breitbart News reported
, "Former first lady Michelle Obama criticized the United States while speaking abroad on Thursday, stating the country is 'still not where we need to be' on the issue of racism and scoffed at the notion that former President Barack Obama's election meant the end of bigotry.
"'We're still not where we need to be in the United States of America when it comes to race. People thought electing Barack Obama would end racism. That's 400 years of stuff that was going to be eliminated because of eight years of this kid from Hawaii? Are you kidding me?' Michelle Obama said at the Obama Foundation's leadership conference in Kuala Lumpur, Malaysia."
Is she bragging or is she complaining? Because her husband did more to divide the races than anyone since Woodrow Wilson.
What Obama did to George Zimmerman was as horrible as what the FBI did to Richard Jewell.
ITEM 10
:
The Daily Mail reported
, "What is the secret of Hillary Clinton's strangely plumped-up-cheeks? Fillers could be behind more youthful look."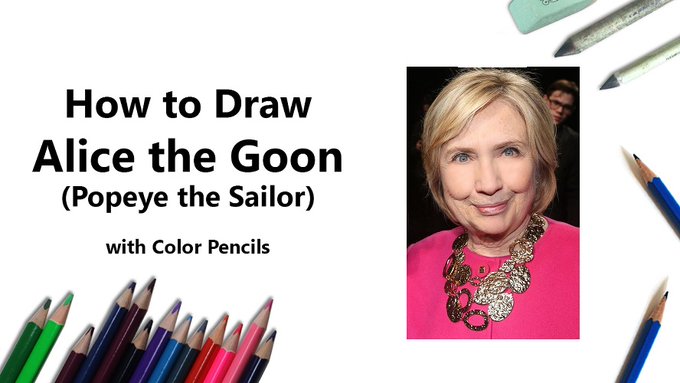 Look, Ma, no gin blossoms.
ITEM 11
:
The Daily Mail reported
, "Ex-Fox News host Gretchen Carlson is calling upon her former employer to release her from her nondisclosure agreement. In an op-ed published in The New York Times on Thursday, Carlson, 53, says her NDA prevents her from talking about the sexual harassment she was subject to at the hands of Roger Ailes, the late CEO and chairman of Fox News."
She signed away her rights for millions of bucks.
ITEM 12
:
Andy Ngo reported
, "Around a thousand demonstrators, many masked and holding antifa symbols, poured onto the streets of the British capital to protest the U.K.'s election results. The Conservatives won in a landslide election the day before, likely guaranteeing Britain's withdrawal from the EU at the end of next month.
"The British capital descended into chaos as the Met Police struggled to contain protesters connected to antifa, socialist and communist groups. They had shut down the streets in and around Westminster. They demanded a "revolution" and the ousting of the Conservatives.
"Protesters disobeyed police orders and shoved officers who attempted to block them from certain routes. At one point, officers brandished batons at the crowd to get them to comply.
"The protesters held anti-Boris Johnson signs distributed by the Socialist Workers Party. Others, wearing masks, brandished antifa flags.
"The ongoing chaotic protest echoes left-wing demonstrations-turned-riots in the U.S. after Donald Trump's electoral win in November 2016."
Welcome to the New Abnormal courtesy of an entitled and embittered left.
ITEM 13
: For every criminal action, there is a reaction.
25 Million Evangelical Christians are not registered to vote. We are working hard to get them registered!

@robertjeffress @LouDobbs

— Donald J. Trump (@realDonaldTrump) December 14, 2019
Freedom is under attack in London and the United States. Vote.
ITEM 14
: The Jeff Bezos Washington Post alleged, "All of the presidential candidates who qualified for next week's Democratic debate are threatening to skip the event in response to a labor dispute taking place at the debate venue, Loyola Marymount University in Los Angeles.
"Sen. Elizabeth Warren (Mass.), Sen. Bernie Sanders (I-Vt.), businessman Andrew Yang, former vice president Joe Biden, billionaire activist Tom Steyer, Sen. Amy Klobuchar (Minn.) and South Bend, Ind., Mayor Pete Buttigieg said Friday they would refuse to cross picket lines in solidarity with Unite Here Local 11, which represents food service workers at the university who have been negotiating for a collective bargaining agreement."
The story is probably true because while Democrats hate the working class, they love that union money. It is mmm, mmm good.
I do not link pay sites.
ITEM 15
: The Carlos Slim New York Times alleged, "Although the courts have so far blocked President Trump's attempts to impose work requirements on Medicaid recipients, his administration announced on Thursday that it would allow a 10th state, South Carolina, to condition Medicaid eligibility for many poor adults on proving that they work or engage in other activities, like volunteering.
"It is the first time the Trump administration has approved such rules in a state whose working-age Medicaid population consists almost entirely of poor mothers. Unlike most of the other states that have won approval for work requirements, South Carolina chose not to expand Medicaid to most of its low-income adult population, as the Affordable Care Act had encouraged.
"The approval was issued in a week when tensions between Seema Verma, the administrator of the Centers for Medicare and Medicaid, and Alex M. Azar II, the health and human services secretary, became so public and bitter that the pair was summoned to the White House to meet with Vice President Pence and warned to reconcile.
"Ms. Verma traveled to Greenville, S.C., on Thursday to announce the decision with Gov. Henry McMaster, a Republican. In a statement, she predicted that the work requirements "will lift South Carolinians out of poverty by encouraging as many as possible to participate in the booming Trump economy."
"Governor McMaster echoed that sentiment: 'In this economy,' he said in a statement, 'there is no excuse for the able-bodied not to be working.'
"Under the new South Carolina system, the state will change its Medicaid eligibility rules to allow roughly 32,000 parents with slightly higher incomes — up to the federal poverty level, which is $24,540 for a family of three — to qualify for coverage, along with roughly 80,000 parents who already do."
Cool, if true.
I do not link pay sites.
ITEM 16
:
The Seattle Times reported
, "The director of King County's coordinating agency for homelessness is on paid leave following a dancer's strip show at the agency's annual conference on Monday.
"Performer Beyoncé Black St. James [a tranny] danced topless in a sheer bodysuit, gave lap dances and kissed attendees.
"Kira Zylstra, organizer of the conference at South Seattle College, has been placed on leave as of Thursday.
"Zylstra was paid about $123,000 a year, according to a county spokesperson.
"The performance was in the same room as a catered lunch at All Home's annual conference, this year at South Seattle College with the theme of 'Decolonizing our Collective Work.'"
Decolonize work? That is more offensive.
ITEM 17
: Readers like Trumpenfreude, so when one suggested we toast Jeremy Corbyn, I said prove he is worthy of the dishonor.
The reader did, writing, "In April 2019 he refused to attend a state dinner for Trump at Buckingham Palace ~ snubbing even the Queen ~ due to 'Trump's racism and misogyny.'
From the New York Times in August, "In a speech, the opposition leader, Jeremy Corbyn, promised to do 'everything necessary' to stop Britain's exit from the European Union without an agreement. Mr. Corbyn also derided what he called Prime Minister Boris Johnson's 'fake populism,' and described him as Britain's version of President Trump."
The reader also said, "A month ago his international trade secretary Barry Gardiner said that Corbyn would snub Trump as Prime Minister refusing to visit for a year and Corbyn didn't correct him."
The reader cited a Corbyn tweet this week, "Donald Trump is trying to interfere in Britain's election to get his friend Boris Johnson elected. It was Trump who said in June the NHS is 'on the table'. And he knows if Labour wins US corporations won't get their hands on it. Our NHS is not for sale."
The reader concluded, "Turns out Corbyn won't be working the trade deal after all."
Jeremy Corbyn, the Hillary of England.