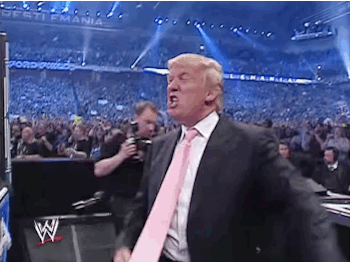 The impeachment folly is a reminder to heed six words: The world is bigger than Washington.
Democrats are so wrapped up in overturning the 2016 election that they have forgotten that. Democrats believe their battle is between President Donald John Trump and them. Democrats believe their job simply is to convince 20 Republican senators to switch.
But there are plenty of other players, most notably the Ukrainian government which is headed by a reformer who wants to drain its swamp.
While Democrats were making their case based on hearsay and the like on Wednesday, the Ukrainian government was dumping documents on Hunter Biden and Chris Heinz.
According to the Department of Financial Monitoring (Counter-intelligence) of Latvia, the following sums of money were obtained from Busima Holding Limited (Cyprus) which is open at AS PrivatBank in Latvia:

pic.twitter.com/vSG1LLwqvA

— Michael Coudrey (@MichaelCoudrey) November 14, 2019
BURISMA HOLDINGS LIMITED, during a period from November 18th 2014 to November 16th 2015 transacted 45 money transfers through MORGAN STANLEY SMITH BARNEY LLC in the sum of $3.5M dollars.

The recipient of the money transfer is Rosemont Seneca Bohai LLC.

— Michael Coudrey (@MichaelCoudrey) November 14, 2019
Leaked transaction and bank records indicate an influx of large payments from Ukrainian energy company Burisma Holdings Limited to Rosemont Seneca Bohai LLC, in what appears to be monthly payments of $83,333.33.

pic.twitter.com/BZXi61NnOO

— Michael Coudrey (@MichaelCoudrey) November 14, 2019
Soon after high profile US persons were paid off, including the son of US politician and Vice President Joe Biden, the corruption probe into Burisma and Hunter Biden was shut down under threat from the US administration withholding $1B in aid.

See here:

https://t.co/34R7HYVoGY

— Michael Coudrey (@MichaelCoudrey) November 14, 2019
Further more, it has been determined that after significant payments were made to the firm partly owned by Hunter Biden, Joe Biden while the Vice President operated in an official capacity to change US Foreign Policy to help enrich and protect his son, Hunter Biden.

— Michael Coudrey (@MichaelCoudrey) November 14, 2019
For further review, here are Rosemont Seneca Bohai bank records, listing dozens of payments from Burisma.

https://t.co/7W51Zv8gzs

— Michael Coudrey (@MichaelCoudrey) November 14, 2019
This is so sleazy that I am surprised Chelsea Clinton didn't get a cut of the action.
This is not some wild tale on Twitter. The New York Times uploaded the documents. This is not hearsay. This is what prosecutors have.
The kickbacks to their families are how Quid Pro Joe and Kerry behaved as senators. The titles of vice president and secretary of state upped the size of the bribes laundered through relatives. Sure Joe Biden can say he never accepted a bribe. But he was bought off like a $2 hooker. His son just collected the money. And like many a pimp, the son did nose candy.
The impeachment trial -- and the inquiry is the trial -- is the refrigerator light causing these cockroaches to scurry.
John Solomon wrote
, "State Department official who served in the U.S. embassy in Kiev told Congress that the Obama administration tried in 2016 to partner with the Ukrainian gas firm that employed Hunter Biden but the project was blocked over corruption concerns.
"George Kent, the former charge d'affair at the Kiev embassy, said in testimony released Thursday that the State Department's main foreign aid agency, known as USAID, planned to co-sponsor a clean energy project with Burisma Holdings, the Ukrainian gas firm that employed Hunter Biden as a board member.
"At the time of the proposed project, Burisma was under investigation in Ukraine for alleged corruption. Those cases were settled in late 2016 and early 2017. Burisma contested allegations of corruption but paid a penalty for tax issues.
"Kent testified he personally intervened in mid-2016 to stop USAID's joint project with Burisma because American officials believed the corruption allegations against the gas firm raised concern.
"'There apparently was an effort for Burisma to help cosponsor, I guess, a contest that USAID was sponsoring related to clean energy. And when I heard about it I asked USAID to stop that sponsorship,' Kent told lawmakers.
"When asked why he intervened, he answered: 'Because Burisma had a poor reputation in the business, and I didn't think it was appropriate for the U.S. Government to be co-sponsoring something with a company that had a bad reputation.'"
Putting a vice president's son and a secretary of state's stepson on your payroll instantly improves one's reputation.
Hunter and Heinz might want to get good criminal defense attorneys about now. And Democrats might want to consider those six words again: The world is bigger than Washington.
And the world won't side with Democrats. The world will side with President Donald John Trump because people like a winner.
UPDATE:
Ukraine's current foreign minister told Interfax this morning that Sondland had never expressed a quid pro quo between investigations and aid. In fact, Vadym Prystaiko...

https://t.co/Z2Juv305eE

— Ed Morrissey (@EdMorrissey) November 14, 2019