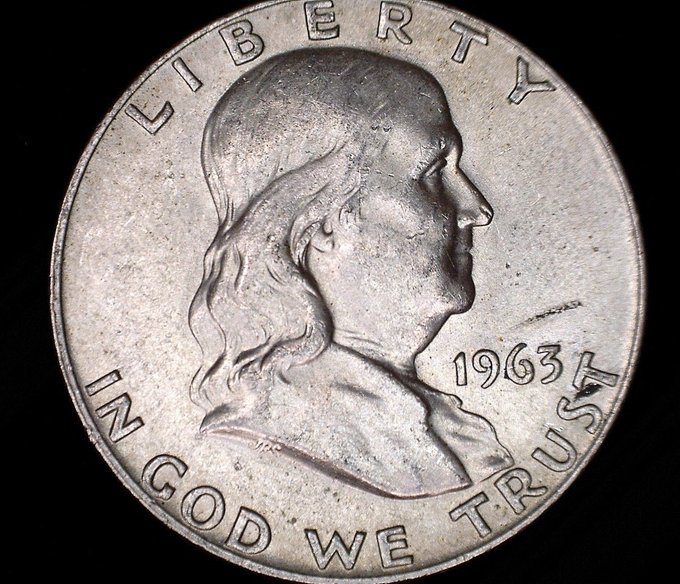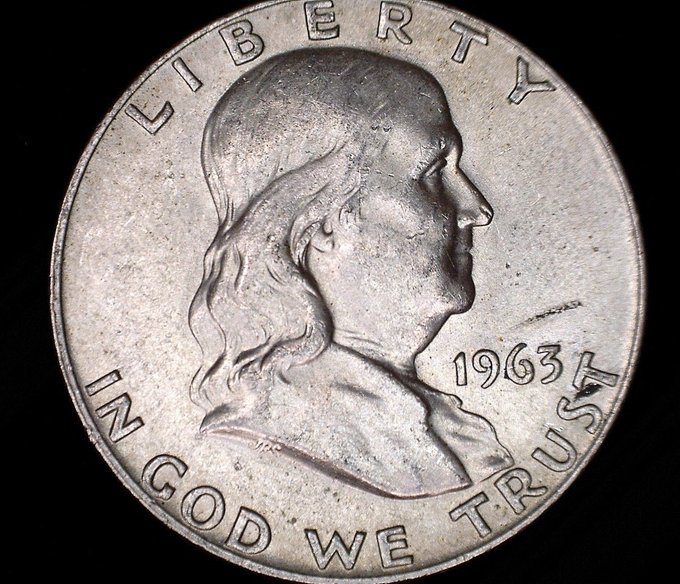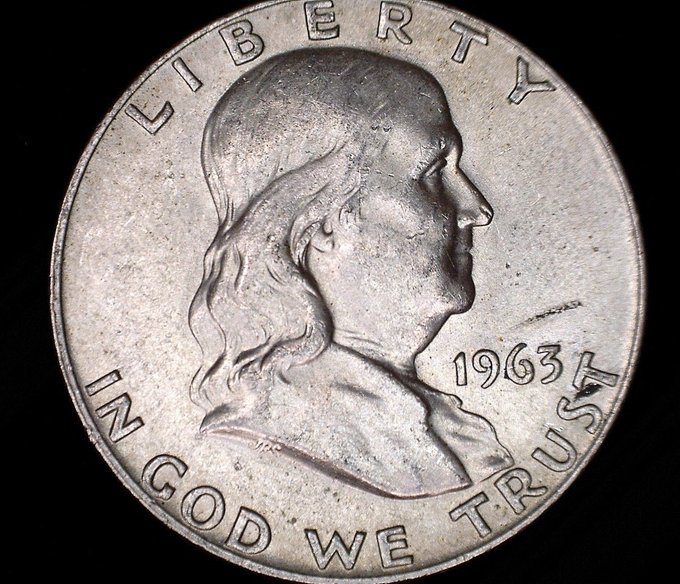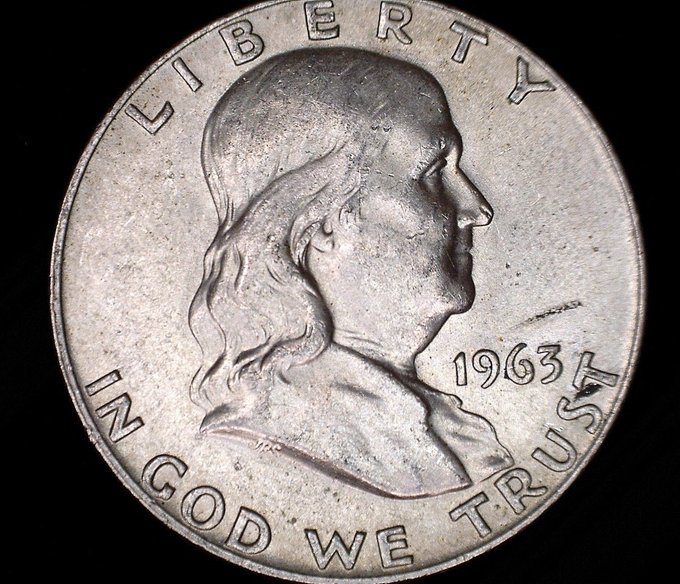 Remember, it's all about the Benjamins.
ITEM 1
:
Byron York reported
, "One notable and little-reported conclusion emerging from the House Democratic impeachment proceedings is a consensus among some foreign policy professionals that President Trump's Ukraine policy has been an improvement over President Barack Obama's.
"Ukraine was an occasionally hot issue in the 2016 campaign for all the wrong reasons. At the Republican convention, a false headline in the Washington Post, 'Trump campaign guts GOP's anti-Russia stance on Ukraine,' gave birth to a false narrative that candidate Trump, desperate to appease Vladimir Putin, would undermine U.S. support for Ukraine in the face of Russian aggression.
"Then Trump became president, and his administration enacted a new policy that not only continued a broad range of assistance to Ukraine but also expanded that aid to include the provision of Javelin anti-tank missiles — the so-called lethal aid that the Obama administration had declined to provide.
"The Trump aid program has significantly helped Ukraine defend itself against Russia, according to three career foreign policy officials whose impeachment investigation testimony has been released in recent days: William Taylor, the highest-ranking American diplomat in Ukraine; Kurt Volker, the former U.S. special envoy for Ukraine; and Marie Yovanovitch, the former ambassador to Ukraine who was recalled by Trump in May."
Follow the money.
Manafort and Biden show Ukraine was a cash cow for the swamp. President Donald John Trump stopped that.
Thus Democrats pushed for an impeachment, but Democrats are so inept, I call them the Coup Klutz Clan.
ITEM 2
:
Senate President Pro Tempore Chuck Grassley anounced
, "U.S. Senators Ron Johnson (R-Wis.), chairman of the Senate Homeland Security and Governmental Affairs Committee, and Chuck Grassley (R-Iowa), chairman of the Senate Finance Committee, sent a letter to Secretary of State Mike Pompeo Wednesday seeking answers to questions regarding the way a consulting firm hired by Burisma Holdings, a Ukrainian energy company, appears to have used Hunter Biden's role on Burisma's board to possibly influence State Department matters.
"Recently obtained State Department emails, made public through a FOIA request, indicate Burisma's consulting firm noted 'two high profile U.S. citizens (including Hunter Biden as a board member) affiliated with the company' when requesting a meeting with State Department officials to discuss the validity of the U.S. government's classification that their client, Burisma, was corrupt."
Democrats started this.
Republicans will finish it.
ITEM 3
:
NPR reported
, "In recent days, President Trump and his allies have amplified their calls for the whistle blower who sparked the impeachment inquiry to be identified, presenting the question of whether it would be a crime for the president to unmask the anonymous whistle blower.
"According to four former top federal government officials who worked in intelligence and national security, the answer is no."
Thank you, Captain Obvious.
Now do some journalism and out the whistle blower.
ITEM 4
:
The New York Post reported that Donald John Trump Junior said on The View
, "ABC is right now chasing down a whistle blower about all of the Epstein stuff because those stories were killed."
So much for protecting whistleblowers. I guess there are good ones and bad ones and the media get to decide.

https://t.co/C266Dxl8f0

— Ari Fleischer (@AriFleischer) November 7, 2019
For me, not thee.
He also said, "I wish the outrage would be equal. I mean, there was no outrage when, you know, my family got an exploding letter of, you know, with white powder substance in it."
Junior also said, "Part of being president is having a pair that can take whatever he comes towards you. My father's got a pair. No sitting president has taken the heat that President Trump has."
As Yoda said, "The testosterone is strong with this one."
ITEM 5
:
The Associated Press reported
, "Visiting Morocco for the first time, Ivanka Trump received a warm welcome Thursday from housewives, widows and other women who are benefiting from new laws that allow them to own land.
"One woman expressed her gratitude by embracing President Donald Trump's daughter and kissing her hands.
"Ivanka Trump is a senior White House adviser who works on women's issues and has sought through an initiative to encourage developing countries to help women build wealth and financial independence by owning land or other property.
"Morocco is one such nation. Working in partnership with the Millennium Challenge Corp., a U.S. aid agency, Morocco has updated its land titling laws and earned the three-day visit from the U.S. president's daughter.
"At an olive grove in a region north of the capital of Rabat, she met four women who had inherited or bought land — something they previously could not do."
Again, I ask: what has Chelsea Clinton done for women?
Ivanka has busted her ass since she was 16 and spending her summers working alongside her dad out of the family's Coney Island office. I get that she was born with a set of silver spoons in her mouth. But I also get that she made something of herself.
ITEM 6
:
The Hill reported
, "French President Emmanuel Macron warned in a new interview that NATO is undergoing brain death due to a lack of commitment from its primary benefactor, the United States.
"In an interview published Thursday with The Economist, Macron warned that the Trump administration's decision to conduct unilateral military actions such as the withdrawal of troops from Syria indicated that nations in the alliance were less committed to upholding longstanding mutual defense agreements.
"'What we are currently experiencing is the brain death of NATO,' Macron said."
Good. It is a relic of the Cold War that belongs in a museum.
Macron's spiffy European Army should replace it. Paperwork from the 101st Chairborne in Brussels can defeat any enemy.
ITEM 7
:
Yellow Hammer reported
, "While the term Fake News has become politically charged and overused in recent years, there are times when news reports are quite simply false.
"One glaring example occurred on Wednesday, when Alabama Media Group's Leada Gore published an article claiming that the University of Alabama Student Government Association had sent an email out to student organizations threatening to revoke their block seating if they protested President Donald Trump during the Crimson Tide's upcoming home game against LSU."
Oh?
The story said, "Multiple sources directly involved in the UA SGA told Yellowhammer News on Wednesday that the email was referring to a string of fights breaking out in the block seating area in recent Bama home games.
"The sources emphasized that the email was a simple reminder ahead of what will be a highly charged game against No. 1 ranked LSU. Student organizations in the block seating area have experienced fights and some individuals pouring drinks on others, and the email was underscoring the need for respectful behavior to maintain the seating, which is a privilege that comes with a basic set of rules to be maintained.
"To be clear, the email was not about President Trump nor was it even about the game being on national television or Dixieland Delight."
Alabama Media Group is a clutch of newspapers and other legacy media.
But instead of correcting her error, the reporter is defiantly standing by her Fake News.
Please quit sending me emails saying the UA warning against student protests has nothing to do with Trump visit. Doubt UA is worried students are protesting ESPN Game Day. Or protesting corndogs (though that might be awesome).

— Leada Gore (@LeadaGore) November 6, 2019
That is what liars do.
ITEM 8
:
Broadly speaking, Bloomberg's run is a vote of no confidence that either Biden or Warren can beat Trump.

Comes the same week of the much-publicized NYT polls showing Trump competitive in the biggest battlegrounds.

— Josh Kraushaar (@HotlineJosh) November 7, 2019
The money men really fear Warren -- a year after I wrote her off after she flunked her DNA test.
This is a win for President Trump if it helps fracture the Democrat Party.
Ed Driscoll wrote
, "Bloomberg presents quite a stark contrast to Trump. Make America Great, versus Make America One Giant Bike Lane."
ITEM 9
:
— 45 🇺🇸 (@TheTrumpPage1) November 7, 2019
Took long enough.
ITEM 10
:
As of this afternoon, one in every four judges on the federal courts of appeals will have been nominated by

@POTUS

Trump and confirmed by us here in the Senate.

pic.twitter.com/qrEldPMO8g

— Leader McConnell (@senatemajldr) November 7, 2019
Mitch McConnell saved the Republic by not even taking up Obama's court nominations.
ITEM 11
:
Vox reported
, "Exclusive: State Department officials warned Trump not to revoke protections for immigrants.
"The Trump administration ignored them and ended Temporary Protected Status for immigrants from Haiti, El Salvador, and Honduras."
What a country.
For decades, presidents let the bureaucracy run things. Now we have the first president since Reagan setting his own course on foreign policy, and putting America First.
The press is in a panic.
I love it.
ITEM 12
:
Breitbart News reported
, "The Senate Judiciary Committee has advanced President Donald Trump's judicial nominee Steven Menashi despite an attempt by the New York Times to kill his nomination, says Carrie Severino, chief counsel and policy director to Judicial Crisis Network."
The smear job showed he must be the right man for the job if the Carlos Slim Times hates him.
ITEM 13
:
Hillary used her charity to launder bribes from foreign governments and to fund her campaign-in-waiting before the2016 election officially began. A Hillary charity "donation" to Haiti got Hillary's ne'er-do-well brother a rare mining permit.
I am curious how you hurt a philanthropist by making him give money away.