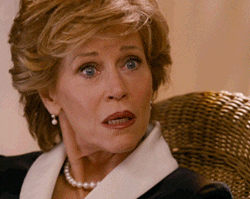 Donald John Trump is still our president.
ITEM 1
:
Agence France Presse reported
, "Yemen's internationally recognized government signed a power-sharing deal with southern separatists Tuesday, in a Saudi-brokered initiative to end a conflict simmering within the country's civil war.
"Unrest in the south, which saw secessionist forces seize control of Yemen's interim capital Aden, distracted the Saudi-led coalition from its battle against Huthi rebels and raised fears the country could fall apart entirely.
"'This agreement will open a new period of stability in Yemen. The kingdom of Saudi Arabia stands with you,' Saudi Crown Prince Mohammed bin Salman said at a signing ceremony in Riyadh aired on state television.
"The deal will reportedly see the secessionist Southern Transitional Council handed a number of ministries, and the government return to Aden, according to officials and reports in Saudi media."
This is big news because we had nothing to do with this. Why should we? What the heck do we care about Yemen?
America First.
Yemen is a proxy war between the Saudis and Iran. We will hold Prince Salman's coat while he fights.
ITEM 2
:
Fox News reported
, "ABC News anchor Amy Robach was caught on a hot mic claiming higher-ups at her network killed a story that would have exposed the now-deceased sex offender Jeffrey Epstein three years ago, but the Disney-owned news organization says it wasn't up to their standards.
"'I've had the story for three years… we would not put it on the air,' Robach said on the hot mic. 'It was unbelievable what we had, Clinton, we had everything.'
"Project Veritas, whose controversial founder, James O'Keefe, describes himself as a 'guerrilla journalist,' published the footage that included Robach saying ABC refused to air an interview she conducted with one of Epstein's victims."
In describing O'Keefe as a "controversial founder," the Murdochs virtue signal but of course, the Murdochs may be the largest holders of Disney stock after selling most of Fox to Disney, which owns (dramatic pause) ABC.
Her explanation was "As a journalist, as the Epstein story continued to unfold last summer, I was caught in a private moment of frustration. I was upset that an important interview I had conducted with [Epstein accuser] Virginia Roberts didn't air because we could not obtain sufficient corroborating evidence to meet ABC's editorial standards about her allegations."
Those are the same ABC standards that aired a tape of military training in Kentucky as a "Slaughter in Syria."
— baby snark do do do do do (@justanurse25) November 5, 2019
ABC News' Amy Robach says she had the bombshell story on Jeffrey Epstein 3 years ago

That means she had the story in 2016

She said "we had [Bill] Clinton"

In 2016, Bill Clinton's wife, Hillary, was running for president

We may never know why ABC News killed the story

— Ryan Saavedra (@RealSaavedra) November 5, 2019
The New York Post reported on Friday
, "'20/20′ co-anchor Amy Robach says running has been 'like therapy' for her."
She's going to need to start running some daily marathons to overcome this.
ITEM 3
:
— Elizabeth Harrington (@LizRNC) November 5, 2019
Losing has consequences. The endless campaign against President Trump has cost the left its credibility and is now costing it its support.
Who wants to be on the losing side?
ITEM 4
:
Politico reported
, "Senate Majority Leader Mitch McConnell said Tuesday that the Senate would acquit President Donald Trump if an impeachment trial were held today."
The presumption of innocence seems like a foreign notion to today's DC journalists.
Most of the Constitution does.
ITEM 5
:
The New York Post reported
, "The nine women and children slaughtered in Mexico on Monday were part of a Mormon community with ties to the alleged sex-cult Nxivm.
"The outpost Mormon community in Mexico is where underlings of Nxivm leader Keith Raniere recruited young women to work as nannies in an upstate New York compound run by the accused cult — suggesting at least in part that the jobs would get the girls away from their home region's drug violence, according a man hired by Raniere to produce a documentary about the group.
"The three moms and six kids killed in Monday's violence in the northern town of Sonora are believed to have been the victims of a drug cartel, which may have mistaken the group's caravan of three SUVs for rivals, Mexican authorities said Tuesday."
I added this late last night to the previous post about the tragedy but many people already read that post and missed it. To escape the drug violence, the women wound up in a sex cult. Satan must be doubly proud of his work today.
Drug users fund this.
ITEM 6
:
The Washington Examiner reported
, "Less than a fifth of Americans view Sen. Mitt Romney favorably.
"The Utah Republican is looked at positively by just 18% of Americans, according to an NBC News/Wall Street Journal poll released on Sunday. His favorability has dropped from 43% since October 2012, prior to losing his presidential bid to then-President Barack Obama."
That 25-point drop is among Republicans who want their votes back. No matter how much he rants about Our Beloved President, Donald John Trump, Mittens will never win Democrat support. In fact, they mock him.
ITEM 7
: Sean Spicer cannot dance but he keeps winning on "Dancing With The Stars."
I am not saying there was collusion, but the Bolshoi Ballet took out a Facebook ad for him.
ITEM 8
: Monday's highlights included a story about the student who smuggled Krispy Kreme donuts from Iowa into Minnesota. The company told him to knock it off.
That was dumb.
But now
the Washington Examiner has reported
, "Jayson Gonzalez, a 21-year-old Minnesota college student, is partnering with doughnut chain Krispy Kreme after he was initially told to stop reselling donuts in Minnesota where there has been no Krispy Kreme store for over 10 years.
"We are going to help him achieve his goals, which include being debt-free when he graduates in 2021, in part, by selling Krispy Kreme doughnuts,' the company said in a statement Monday, according to NBC News."
The company will give him 500 dozen donuts free when he restarts his business. So much for my plans for a movie about him, "Smokey and the Donuts."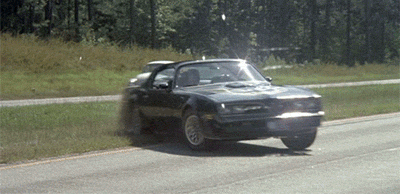 ITEM 9
:
McClatchy reported
, "Corey Bauch is eager to explain why he regrets not voting for Donald Trump.
"The 44-year old-agreed to meet with me last week in this rural Wisconsin town (population of 1,500), where he has lived most of his life. As we talked, horse-drawn buggies from the local Amish community rolled past a small outpost of stores, on their way to nearby farms.
"The libertarian Bauch was one of the few in rural Wisconsin who didn't support Trump in 2016, saying he reminded him of an arrogant boss. But after the election, he began to see the president's outspoken style as an antidote to Washington's pervasive corruption."
Bauch said, "I love the fact that everyone is being held accountable. Everyone is dotting their I's and crossing their T's because he's going to call them out."
I have a feeling there are more Bauches than there are Trump supporters who will walk away.
ITEM 10
:
Nate Silver wrote
, "Polls have been quite accurate — and unbiased — in post-2016 elections."
Oh?
He wrote, "By average error, I mean the difference between the margin projected by the poll and the actual election result. For instance, if the poll shows the Democrat up by 1 percentage point and the Republican wins by 2 points, that would be a 3-point error."
Which is within the margin of error, so N8 Ag scores it as accurate.
The average error was 5.0 in 2018, he said, one of the lowest ever.
Thank goodness he is not a doctor.
ITEM 11
:
— Richard Grenell (@RichardGrenell) November 5, 2019
The ambassador is so Trumpy, he could be his son.
ITEM 12
:
The Department of Justice announced
, "A Maple Heights man pleaded guilty to crimes related to his plot to launch a terrorist attack in Cleveland on Independence Day. The announcement was made by Assistant Attorney General of National Security John C. Demers, U.S. Attorney Justin Herdman for the Northern District of Ohio, and Special Agent in Charge Eric B. Smith for the FBI Cleveland Field Office.
"Demetrius Nathaniel Pitts, aka Abdur Raheem Rafeeq, aka Salah ad-Deen Osama Waleed, 50, pleaded guilty to attempting to provide material support to a foreign terrorist organization, threats against the President of the United States and threats against family members of the President of the United States."
The announcement also said, "Pitts is scheduled to be sentenced on Feb. 11, 2020. Under the terms of his guilty plea, Pitts is likely to be sentenced to 14 years in prison followed by a lifetime of supervised release."
Maybe the left should dial down its rhetoric.
ITEM 13
:
The Global Warming Policy Forum reported
, "Sir David Attenborough finds himself at the centre of another scandal over deceptive filmmaking.
"Back in the spring, he was accused of deceiving viewers when he claimed, in his Netflix show Our Planet, that walruses were falling off Siberian clifftops as a result of climate change.
"This was shown to be untrue by Canadian biologist and mammal expert Dr Susan Crockford, who described the abundant scientific literature, dating back many decades, showing that walruses have always taken to the land, and even fallen from clifftops. She also pointed out that the footage Attenborough used to make his case seemed to have come from a well-documented incident when walruses had been driven over cliffs by polar bears.
"Yesterday, in his new BBC documentary Seven Worlds, One Planet, Attenborough again showed falling walruses, but this time making it quite clear that polar bears were driving them off the cliff.
"Remarkably, however, the footage he used appears to be from the same incident and shot by the same cameraman as shown in his Netflix documentary, despite the producers' claims at the time that no bears had been in the vicinity.
"Attenborough therefore seems to be tacitly admitting that the claims he made in the Netflix film, and the denials issued by the show's camera team and producers, were untrue."
Face it, polar bears are jerks.
As are environmentalists.
ITEM 14
:
Politico reported
, "How Kamala Harris Went From 'Female Obama' to Fifth Place."
She opened her mouth and became the Female Jeb!
ITEM 15
:
Via Rush Limbaugh's report on the rally in Lexington on Monday
:
THE PRESIDENT: We will always protect patients with preexisting conditions.
CROWD: (cheers)
THE PRESIDENT: And we will also protect you with preexisting physicians. How about that?
CROWD: (cheers)
THE PRESIDENT: Preexisting physicians.
CROWD: (cheers)
THE PRESIDENT: First time I've ever said that. Just thought of that.
CROWD: (laughing)
THE PRESIDENT: True. 'Cause under their plan, you don't get your own doctor.
The man is a genius.
Which one? Both!
ITEM 16
:
It's Washington. They're Redskins fan.
ITEM 17
: In off-year elections on Tuesday, a split decision. Republicans held on to the governorship as the lieutenant governor won decisively to replace a term-limited governor.
Democrats retook the Virginia legislature after a 26-year absence as suburban Washington sprawl ruins another state. Don't look back, Lot's wife. It cannot be saved from Californication.
We won without Virginia 3 years ago.
A Democrat apparently defeated an incumbent Republican governor in Kentucky. There may be a recount.
Louisiana's runoff election in 11 days pits a popular Democrat incumbent governor against a Republican rookie.
BREAKING: Republican Daniel Cameron has won the race to become Kentucky's Attorney General

He is the first Republican to be elected as Kentucky's AG in over 70 years

He is the first African-American to be elected to Kentucky AG

— Ryan Saavedra (@RealSaavedra) November 6, 2019
UPDATE: I notice an uptick in nasty comments by anonymous trolls whenever I mention Charleston newspapers, as I did on Tuesday.
Casual or Causal?