Donald John Trump is still our president. Enjoy the Ohio State Marching Band at its best.
ITEM 1
:
Legal Insurrection reported
, "Sarah Palin suit against NY Times still alive: Appeals Court denies Rehearing of Order reinstating case.
"Lawsuit over false claim that Palin's 2011 electoral map was connected to the shooting of Gabby Giffords — something the Times repeated in June 2017 even though the claim was known to be false."
This case is headed to the Supreme Court, and it is about time.
The New York Times Company v. Sullivan decision 55 years ago gave newspapers the right to libel public figures. This was an awful blow to a constitutional republic because it led to the publication and broadcast of Fake News aimed at swaying public opinion in a manner akin to the work of Joseph Goebbels.
ITEM 2
:
NEWS: Mark Sanford is suspending the presidential campaign that no one knew about.

— CJ Pearson (@thecjpearson) November 12, 2019
Don't cry for Mark, Argentina.
ITEM 3
:
Byron York reported
, "House Democrats conducted their impeachment interviews in secret, but Lt. Col. Alexander Vindman still emerged as star of the show. Appearing at his Oct. 29 deposition in full dress uniform, the decorated Army officer, now a White House National Security Council Ukraine expert, was the first witness who had actually listened to the phone call between President Trump and Ukrainian President Volodymyr Zelensky that is at the heart of the Democratic impeachment campaign."
York also wrote, "The public now has a transcript of Vindman's deposition. And those who have taken the trouble to read the 340-page document will have a different picture of Vindman's testimony than the one presented in early media reports."
York presented the problems with Vindman:
Beyond his opinions, he had few new facts to offer.
Vindman withheld important information from investigators.
There were notable gaps in Vindman's knowledge.
Vindman was a creature of a bureaucracy that has often opposed Trump.
Colonel Clunk is the Anita Hill of this suicide by impeachment by Democrats.
ITEM 4
: President Donald John Trump told the Economic Club of New York, "Today, I am proud to stand before you as President of the United States to report that we have delivered on our promises—and exceeded our expectations by a very wide margin.
"Unemployment has recently achieved the lowest rate in 51 years. African-American unemployment, Hispanic-American unemployment, and Asian-American unemployment have all reached the lowest rates in history. Women's unemployment — the best numbers in 71 years.
"The S and P 500 is up over 45%, the Dow Jones is up over 50% and the NASDAQ is up 60% . . . American markets have vastly outpaced the rest of the world. This exceptional growth is boosting 401k's, pensions and college savings accounts for millions and millions of hard-working families.
"Before I took office, the Congressional Budget Office projected that fewer than 2 million jobs would be created by this time in 2019. Instead, my administration has created nearly 7 million jobs.
"We have ended the war on American Workers, we have stopped the assault on American Industry, and we have launched an economic boom the likes of which we have never seen before!"
President Trump brought capitalism back to America.
Now you know why Washington hates him.
"The average median income under President Bush rose only $400 over an 8-year period. Under President Obama, it rose $975 over an 8-year period...And under my administration, it rose $5,000 over slightly more than just 2 1/2 years. That's a big difference." -

@realDonaldTrump pic.twitter.com/wq4K7wrldn

— Trump War Room (Text TRUMP to 88022) (@TrumpWarRoom) November 12, 2019
The 62 million people who elected him president say, You Are Welcome, America.
ITEM 5
:
I told readers to hang in there when Ann Coulter and all the rest were saying the sky is falling down 2 years ago. Don't believe his critics, particularly the Fake Conservatives.
ITEM 6
:
Powerline reported
, "The Democrats' effort to take down President Trump over his dealings with Ukraine consists of three stages. The first stage was to develop the evidence that Trump withheld aid for a period of time as a way of pressuring Ukraine to investigate Joe Biden. The second stage is to present that evidence to the public through good witnesses. The third stage will be to press the argument that what Trump did warrants impeachment.
"The three stages are connected. The better the evidence the Democrats develop, the better their presentation is likely to be. The better the evidence and the more impressive its presentation, the greater the likelihood that Americans will think impeachment is the remedy.
"The first stage has gone well for the Democrats. Documents and testimony leave little doubt that Trump did in fact withhold aid for the purpose of getting Ukraine to investigate his chief political rival. The aid eventually was released, after news of the hold became public and people started asking questions. However, this doesn't negate (though it might mitigate) the fact that Trump tried to use military aid as a lever to cause harm to a domestic opponent."
National Review peddles cruises.
I think the next one should go to the special place where Powerline resides.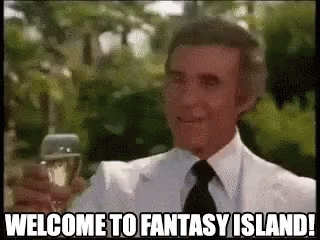 ITEM 7
:
Juleanna Glover wrote
, "There's a Surprisingly Plausible Path to Removing Trump From Office.
"It would take just three Republican senators to turn the impeachment vote into a secret ballot. It's not hard to imagine what would happen then."
Glover advised the presidential campaigns of John McCain and Jeb Bush. I think she came up with the idea of the explanation point at the end of his first nickname.
But this is an improvement over Trial By Water in which he is thrown in the Potomac, If he sinks, he's acquitted. If he floats he's guilty.
Still, Trial By Combat. Each side gets an MMA champion. The pay per view could pay off the national debt.
ITEM 8
:
The New York Post reported
, "A homeless man dumped a bucket of hot diarrhea on a Los Angeles woman near the Hollywood Walk of Fame — an unprovoked attack that's left her with PTSD, she said this week.
"Heidi Van Tassel said she was about to drive home from a Thai restaurant near the famed tourist area in April when the alleged assailant, Jere Blessings, dragged her out of her vehicle, news station NBC4 reported."
What do you know? There may be something that is worse than watching CNN at the doctor's office.
ITEM 9
:
BizPac Review reported
, "With the Democratic Party about to come out from behind closed doors in the basement of the U.S. Capitol and take their impeachment inquisition before cameras this week, MSNBC's Joy Reid beat the rush in assisting the party with their objective — shaping public opinion."
She said, "We're just over two weeks away from one of the most beloved American food holidays. Thanksgiving, where problematic actual history meets delicious cuisine and many of you will be heading home to spend time are family and friends, eat a little too much and perhaps engage in a dreaded contentious political debate with your cranky Uncle Roscoe when he starts yelling, 'Read the transcript!' at the dinner table, between bites of turkey and pumpkin pie."
Naming her Joy was a cruel joke. Probably Uncle Roscoe's idea.
By the way, Thanksgiving is not a food holiday. It is a day we give thanks to the Lord for His grace.
ITEM 10
:
Yahoo reported
, "Singer and songwriter Ellie Goulding is threatening to cancel her halftime appearance of the Cowboys-Bills game on Thanksgiving Day over her newfound concerns about the Salvation Army.
"The halftime show annually kicks off the charitable organization's Red Kettle Campaign, and this year's performance is scheduled to air nationally on CBS.
"The Cowboys' Thanksgiving Day game often ranks as the NFL's most-viewed regular-season game.
"An Instagram post made by Goulding on Tuesday morning, showing her helping at a Salvation Army center in New York, prompted critics of the Salvation Army to respond. While the post has almost 67,000 likes six hours later, some questioned Goulding's support of the Salvation Army, which they accused of trans and homophobia."
Really?
If she sings, I'm switching to CNN at halftime.
ITEM 11
:
Reuters reported
, "The impeachment inquiry into U.S. President Donald Trump will not be allowed to become a venue for 'sham investigations' into Democratic presidential hopeful Joe Biden and his son, the head of a congressional committee leading the probe said on Tuesday.
"Representative Adam Schiff, the Democratic chairman of the House of Representatives Intelligence Committee, made the vow as the White House and its Republican allies in Congress set up lines of defense ahead of televised public hearings that are to begin on Wednesday.
"Schiff, who is spearheading the investigation into whether Trump pressured Ukraine to target one of the president's domestic political rivals, also said he would not allow the hearings to be derailed by a debunked conspiracy theory that Ukraine -- not Russia -- interfered in the 2016 U.S. election."
Many conservatives laugh at Schiff but he saddens me when I realize he is the best Democrats could come up with to head the intelligence committee. There are 200 dumber people than Schiff in the world and all of them are members of the House Democrat Caucus.
ITEM 12
:
WTHR reported
, "South Bend Mayor and presidential candidate Pete Buttigieg is gaining ground with voters in Iowa.
"A new Monmouth University Poll found Buttigieg leading among voters in Iowa.
'
"Here are the standings:
Buttigieg - 22%
Biden - 19%
Warren - 18%
Sanders - 13%"
What can I say? People like Alfred E. Neuman.
ITEM 13
:
The Atlantic reported
, "Democracy depends on the consent of the losers. For most of the 20th century, parties and candidates in the United States have competed in elections with the understanding that electoral defeats are neither permanent nor intolerable. The losers could accept the result, adjust their ideas and coalitions, and move on to fight in the next election. Ideas and policies would be contested, sometimes viciously, but however heated the rhetoric got, defeat was not generally equated with political annihilation. The stakes could feel high, but rarely existential. In recent years, however, beginning before the election of Donald Trump and accelerating since, that has changed."
The story went on to blame President Trump for Democrats being sore losers.
It ended, "The stakes in this battle on the right are much higher than the next election. If Republican voters can't be convinced that democratic elections will continue to offer them a viable path to victory, that they can thrive within a diversifying nation, and that even in defeat their basic rights will be protected, then Trumpism will extend long after Trump leaves office — and our democracy will suffer for it."
The media has not lost just its credibility; it has lost its mind.
ITEM 14
:
— 𝕮𝖍𝖆𝖗𝖑𝖊𝖘 𝖂𝖊𝖇𝖊𝖗 (@cweber33433) November 12, 2019
The first president with a Jewish child.
ITEM 15
:
— Robert Costa (@costareports) November 12, 2019
They are all Trump supporters.
ITEM 16
:
Thank you,

@ReliableSources

viewers, for making "Reliable" the top-rated show on

@CNN

last weekend 🎉

— Brian Stelter (@brianstelter) November 12, 2019
It's like Dopey bragging about being the tallest dwarf.
ITEM 17
:
We made a big announcement on my show today. We'll be launching a CONSERVATIVE news aggregator soon to ensure there's a place for people interested in the FACTS to go. Stay tuned.

https://t.co/CJyHVYMzpu

— Dan Bongino (@dbongino) November 12, 2019
An impeachment made Matt Drudge. A generation later, an impeachment will break him.
ITEM 18
:
I'm thrilled to read

@KanyeWest

is using his testimony of what God has done in his life to point people to Jesus Christ. He shares that God has called him to hold Sunday Service Experiences w/music & the preaching of God's Word. This is reaching a whole new group of people. 1/2

— Franklin Graham (@Franklin_Graham) November 12, 2019
.

@KanyeWest

also has a new album called

#JesusIsKing

& is doing what he believes, even if it goes against the liberal beliefs of most in the entertainment industry. Pray that he will keep his eyes focused on Jesus & that God would guide & protect him. 2/2

https://t.co/xJ1sUZFKhA

— Franklin Graham (@Franklin_Graham) November 12, 2019
The Lord works in mysterious ways.