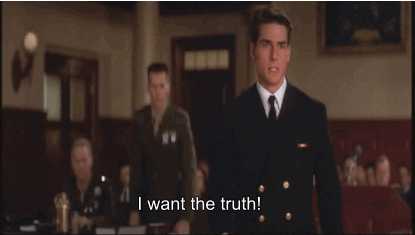 Army Lt. Col. Alexander Vindman ignored a direct order from the commander-in-chief. A court may decide whether Vindman broke the military code of justice.
President Donald John Trump ordered him not to appear before a House committee.
The Military Times played down Vindman's insubordination.
The newspaper reported
, "He is likely protected from legal ramifications from showing up to testify, a former Army judge advocate told Military Times on Thursday. But it remains to be seen whether what he told legislators could get him charged with a crime ― and, of course, how his choice to rebel against his White House chain-of-command will affect his career."
The story also said, "It comes down to whether Trump's order was lawful, he said. If Trump was trying to prevent Vindman from sharing sensitive information, it could be. If he was trying to prevent testimony, period, it's not.
"The Military Whistle Blower Protection Act prohibits government officials from interfering with a member of the military in communicating with Congress or an inspector general. Adding to the complexity is that the president gets to determine what is and isn't classified."
But was he a whistle blower or a spy?
He did not report any wrongdoing. He did not follow the chain-of-command with his reporting.
The story said he may get an Article 15 for his Seven Days in May defiance of the president. Article 15 is a step below court-martial.
But he spied on the president. He was not part of the telephone call the president made. He had no reason to access the record of the phone call. Indeed, he tried to alter the transcript.
Also, there is evidence he worked for the Ukrainian government, at least as a lobbyist.
President Trump likely will face a military that will literally close ranks behind Vindman. The price of a large standing army is measured in more than dollars. We have military officers in the White House who are working to bring down the president.
An impeachment requires a crime. Acquittal would mean there was no crime, which means far from being a whistle blower, Vindman was a soldier who failed to obey a legal order.
— Jack Posobiec 🇺🇸 (@JackPosobiec) November 1, 2019
...Multinational Training Command), w/in USAREUR (US Army Europe). He worked coordination w/the Russian 15th Peacekeeping Brigade, & I was in charge of all Simulations planning, as well as assisting the USAREUR Lead Planner as the Senior Military Planner. The following...

— LTC (R) Jim Hickman (@Jim_Hickman13) November 1, 2019
...account of LTC Vindman's words & actions are completely accurate to the best of my recollection & have been corroborated by others. We interacted on several different occasions throughout the planning cycle, but it was during the actual execution of the exercise, that we...

— LTC (R) Jim Hickman (@Jim_Hickman13) November 1, 2019
...had an issue relevant to his recent testimony. As stated earlier, Atlas Vision 12 was conducted at JMTC in the VBS2 (Virtual Battle Simulations 2) Classrooms for Simulation. Vindman, who was a Major at the time, was sitting in one of the classrooms talking to the US &...

— LTC (R) Jim Hickman (@Jim_Hickman13) November 1, 2019
...Russian Soldiers, as well as the young Officers & GS Employees about America, Russia, & Obama. He was apologetic of American culture, laughed about Americans not being educated or worldly, & really talked up Obama & globalism to the point of uncomfortable. He would speak...

— LTC (R) Jim Hickman (@Jim_Hickman13) November 1, 2019
...w/the Russian Soldiers & laugh as if at the expense of the US personnel. It was so uncomfortable & unprofessional, one of the GS employees came & told me everything above. I walked over & sat w/in earshot of Vindman, & sure enough, all was confirmed. One comment truly..

— LTC (R) Jim Hickman (@Jim_Hickman13) November 1, 2019
...struck me as odd, & it was w/respect to American's falsely thinking they're exceptional, when he said, "He [Obama] is working on that now." And he said it w/a snide 'I know a secret' look on his face. I honestly don't know what it meant, it just sounded like an odd thing to...

— LTC (R) Jim Hickman (@Jim_Hickman13) November 1, 2019
...say. Regardless, after hearing him bash America a few times in front of subordinates, Russians, & GS Employees, as well as, hearing an earful about globalization, Obama's plan, etc...I'd had enough. I tapped him on the shoulder & asked him to step outside. At that point I...

— LTC (R) Jim Hickman (@Jim_Hickman13) November 1, 2019
...verbally reprimanded him for his actions, & I'll leave it at that, so as not to be unprofessional myself. The bottom-line is LTC Vindman was a partisan Democrat at least as far back as 2012. So much so, junior officers & soldiers felt uncomfortable around him. This is..

— LTC (R) Jim Hickman (@Jim_Hickman13) November 1, 2019
...not your professional, field-grade officer, who has the character & integrity to do the right thing. Do not let the uniform fool you...he is a political activist in uniform. I pray our nation will drop this hate, vitriol & division, & unite as our founding fathers intended!🇺🇸

— LTC (R) Jim Hickman (@Jim_Hickman13) November 1, 2019