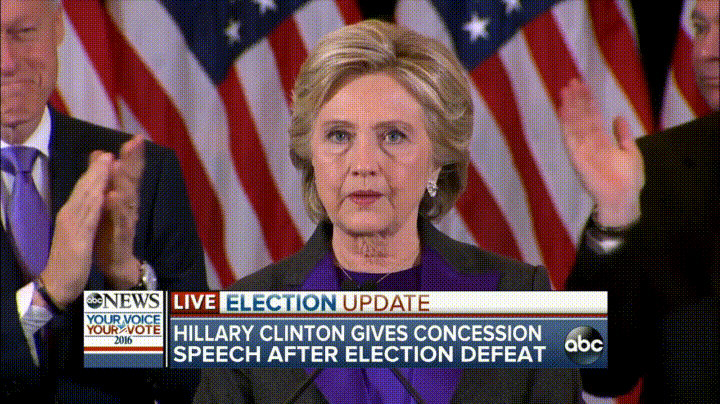 Donald John Trump is still your president.
ITEM 1
:
The Washington Examiner reported
, "President Trump plans to hit the gas on his already aggressive immigration agenda next year, according to senior aides.
"Topping his list will be the construction of one mile a day of new border wall, aggressive challenges to judicial hurdles, and a new merit-based green card for foreign workers.
The story also said, "The officials outlined plans to build off the key successes this year, such as getting Latin American countries to provide asylum to immigrants that in the past have headed for the United States, appealing lower court challenges to policy changes, and issuing executive orders to keep immigrants off welfare."
President Donald John Trump is doing this despite frothing-at-the-mouth opposition by Nancy.
Tip O'Neill was wise enough to work with Reagan in order to compromise him. This is winning.
ITEM 2
:
CNSNews reported
, "Prior to their NHL game against the Pittsburgh Penguins at Amalie Arena in Tampa Bay, Fla. on Wednesday night, the Tampa Bay Lightning paid tribute to 46 of the 70 living recipients of the Medal of Honor.
"According to the Public Address Announcer, nine received the Medal of Honor from the War on Terror, 34 from the Vietnam War, two from the Korean War, and one from World War II. CPL Herschel 'Woody' Williams, US Marine Corps, Ret. took part in the ceremonial puck drop."
Just for clarification, that is the American Medal of Honor, not the Chinese one.
ITEM 4
:
Breitbart News reported
, "General Mazloum Abdi, the pre-eminent military leader of the Syrian Kurds, thanked President Donald Trump on Wednesday for his efforts in stopping a Turkish offensive and negotiating a cease-fire.
"General Mazloum, who leads the Syrian Democratic Forces, issued his statement shortly after the president announced the U.S. was lifting economic sanctions on Turkey in return for its commitment to a permanent cease-fire.
"That commitment had been announced the day before, when Russia and Turkey agreed to joint patrols within 10 km of the Syria-Turkey border, and the Kurdish People's Protection Units agreed to withdraw 30 km south of the border."
The press is so disappointed that there was no genocide of Kurds that this story got short shrift.
ITEM 5
:
CNN reported
, "Ruth Bader Ginsburg has long championed human rights. Now, the 86-year-old's decades of service have earned a nonprofit of her choosing $1 million.
"The Supreme Court associate justice won the Berggruen Prize for Philosophy and Culture for her contributions to social justice and general equality, the prize jury announced Wednesday."
Nice bribe.
ITEM 6
:
CNBC reported
, "Goldman Sachs downgraded Twitter on the back of the social media company's dismal earnings performance on Thursday.
"The firm downgraded the stock to neutral from buy and slashed its price target to $34 from $52. Goldman also lowered its 2019, 2020 and 2021 earnings estimates to 'reflect the company's advertising issues.'"
Banning conservatives comes with a price. About $18 a share.
ITEM 7
:
The Jerusalem Post reported
, "Did Netanyahu fly to Saudi Arabia to meet Crown Prince Bin Salman?"
The story said, "A privately owned, unidentified Challenger 604 jet departed from Ben-Gurion International Airport, landing first in the Jordanian capital of Amman and then in the Saudi Arabian capital of Riyadh on Tuesday evening, causing many to question which Israeli decided to pay the Saudis a visit."
The warm Saudi-Israeli relationship is something the American press ignores, yet it is a key to calming down the Middle East.
ITEM 8
:
NBC reported
, "In the final year of the Obama administration, an American lawyer traveled to Romania to meet with a businessman accused of orchestrating a corrupt land deal. The businessman was Gabriel 'Puiu' Popoviciu, a wealthy Romanian real estate tycoon.
"The lawyer brought in to advise him was Hunter Biden, the son of then-Vice President Joe Biden, according to two people familiar with the matter. Hunter Biden's work for Popoviciu in 2016 went unreported at the time, but Joe Biden's involvement in Romania was very much public."
Pay-to-play foreign policy.
I wonder what Iran paid to get the nuke deal cut.
ITEM 9
:
FYI the matter of 7 year old James Younger is being looked into by the Texas Attorney General's Office and the Texas Department of Family and Protective Services.

#JamesYounger

— Greg Abbott (@GregAbbott_TX) October 23, 2019
Governor Abbott won't let them castrate 7-year-olds in Texas without a fight.
ITEM 10
:
— Kerry Picket (@KerryPicket) October 24, 2019
She
had a brush with the law
.
— Mary Magdalen (@Gr8LakesCzarina) October 24, 2019
Projection is usually behind all liberal outrage.
Democrat Rep. Katie Hill (CA) is calling the police on reporters who are trying to ask her about the fact that she is under investigation over her sex scandal

https://t.co/oIC4QkbpKA

— Ryan Saavedra (@RealSaavedra) October 24, 2019
She is the female Anthony Weiner, except she got some action. I give Nancy a few weeks to give her the boot.
By the way, if somebody out there has compromising photos of Hillary Clinton, PLEASE FOR THE LOVE OF GOD never publish them.

— The Patriarch Tree (@PatriarchTree) October 24, 2019
Stacy McCain for the win. Oh the Huma Nity.
ITEM 11
:
NEW - The House Ethics Cmte is investigating Delegate Michael F.Q. San Nicolas (D-Guam) over allegations that he had a sexual relationship with a staffer & campaign finance abuses.

pic.twitter.com/7n1jH5ehcg

— John Bresnahan (@BresPolitico) October 24, 2019
Good, old-fashioned graft and groping by a male congressman.
ITEM 12
:
CBS reported
, "Joe Biden says his children won't have offices in the White House."
That's because his only child will be in Red China raking in millions in bribes for Biden Inc.
ITEM 13
:
The Associated Press said
, "The Justice Department has shifted its review of the Russia probe to a criminal investigation, a person familiar with the matter said Thursday, a move that is likely to raise concerns that President Donald Trump and his allies may be using the powers of the government to go after their opponents."
LOL
What's wrong with that?
Obama used the NSA to spy on Donald Trump.