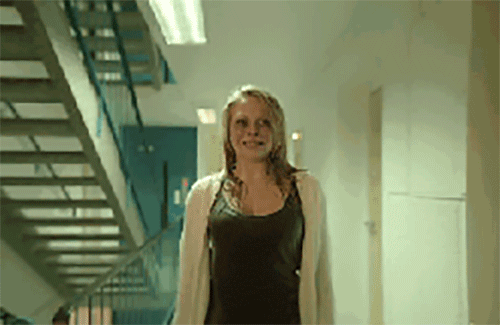 Donald John Trump is still your president.
ITEM 1
: The Washington Post reported, "The author of an anonymous column in the New York Times in 2018, who was identified as a senior Trump administration official acting as part of the 'resistance' inside the government, has written a tell-all book to be published next month."
This is sedition paid for by the book publisher. Investigate and prosecute.
I do not link porn sites or pay sites.
ITEM 2
:
Breitbart News reported
, "Democrats are expressing outrage over President Trump's comparison of the ongoing impeachment inquiry to lynching, but a top House Democrat — House Judiciary Committee Chairman Jerry Nadler (D-NY) — made that same comparison himself in 1998 during Bill Clinton's impeachment."
I am amazed by the lack of basic Google skills by the rest of the media.
Meanwhile, the faux outrage by the media over calling it a lynching repeats his message. Well done, Mister President. Well done.
ITEM 3
:
New York magazine reported
, "A specter is haunting pro-business Democrats — the specter of change they can't believe in.
"With just over three months until Iowa gets caucusing, Elizabeth Warren is their party's front-runner. She's running neck and neck with Joe Biden in the polls — and Biden's campaign is living hand-to-mouth. The former 'senator from MBNA' is losing to a democratic socialist at the fundraising game. And time seems to be depleting Biden's (always limited) verbal skills even faster than it's draining his campaign coffers."
Odd that he was not the senator from MBNA when Obama chose him as a running mate.
The plan is to nominate a communist, call her a democrat socialist, and kneecap President Donald John Trump.
ITEM 4
:
The State reported
, "Internal focus groups conducted by Pete Buttigieg's presidential campaign this summer reveal a key reason why he is struggling with African-American voters: many see his sexuality as a problem.
"The 21-page report, conducted by the Benenson Strategy Group with black Democratic South Carolina voters in mid-July and obtained exclusively by McClatchy, found that 'being gay was a barrier for these voters, particularly for the men who seemed deeply uncomfortable even discussing it. … [T]heir preference is for his sexuality to not be front and center.'
"While the report stated that Buttigieg's sexuality was not a 'disqualifier' for these voters, some of the focus group participants questioned why Buttigieg even brought it up."
Why bring it up?
Because being gay is all he has to offer. If he weren't gay, the Hollywood crowd would not give him a dime.
ITEM 5
:
NBC reported
, "Feds charge California investor who donated $900K to Trump inaugural committee."
Paragraph 5 said, "He previously donated to a host of Republican and Democratic politicians, including former Democratic presidential contender Hillary Clinton in 2015, Republican Sen. Lindsay Graham in 2014, then-California Attorney General Kamala Harris in 2015, and Barack Obama's presidential campaign in 2011."
Obama did not bust him but the Trump administration did.
ITEM 6
:
The Associated Press reported
, "A Wisconsin school district is rehiring a black security guard after he was fired last week for repeating a racial slur while telling a student not to use it, a union official said Monday.
"Doug Keillor, executive director of Madison Teachers Inc., said that the union was contacted by school officials Monday saying interim Superintendent Jane Belmore decided to rescind the firing of Marlon Anderson."
Good.
Now fire the idiot who fired him and suspend the student who called him the N-word.
ITEM 7
:
The Associated Press reported
, "California's governor has asked the attorney general to investigate why the state's gas prices are so high, pointing to a new report suggesting big oil companies are "misleading and overcharging customers" by as much as $1 per gallon."
I am no expert but perhaps taxing gasoline more than $1 a gallon has something to do with it.
But hey, isn't using less gasoline the goal of the state?
ITEM 8
:
Politico reported
, "Freshman Rep. Katie Hill is denying allegations that she had an improper relationship with a congressional staffer, and blamed the controversy on an 'abusive husband' whom she is in the midst of divorcing."
Pay no attention to the photo of her naked and combing the aide's hair in a hotel room or the fact that Hill calls herself bisexual.
ITEM 9
:
Glenn Reynolds reported
, "Fireball That Flew Over Japan in 2017 Was Tiny Piece of Giant Asteroid that Might One Day Threaten Earth."
Sweet Meteor Of Death makes his bid to qualify for the next Democrat debate.
ITEM 10
:
— The White House (@WhiteHouse) October 19, 2019
Halloween is the season for Orange Man.
ITEM 11
:
— Jessica Ditto (@JessicaDitto45) October 20, 2019
What has Chelsea ever done for women?
ITEM 12
:
A Republican Speaker provided due process for Clinton's impeachment.

A Democrat Speaker provided due process for Nixon's impeachment.

Why won't Speaker Pelosi provide the same due process now?

— Kevin McCarthy (@GOPLeader) October 22, 2019
Because communists don't care about due process.
ITEM 13
:
— Donald J. Trump (@realDonaldTrump) October 22, 2019
Democrats waste time trying to stop him from Making America Great Again.
FLASHBACK
:
Remember when American lefties loved Erdogan?