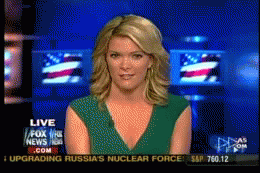 Better yet, do we need another Fox News? That is my reaction to talk that Shari Redstone, vice chairman of CBS and Viacom, will launch another cable news network.
This has led to a lot of speculation.
Hot Air's Allahpundit was rather smug about it, writing
, "I'm already on the record in predicting that we'll eventually see Primetime News featuring Shepard Smith and Megyn Kelly."
Yes, and Sports Illustrated is on the record in predicting the 1987 Cleveland Indians will win the World Series.
The Hollywood Reporter reported
, "This Redstone plan for a new TV service also would have a streaming component. THR has learned that Pluto, which Viacom acquired in March for $340 million, is about to launch an as-yet-unannounced streaming conservative news and opinion channel. A source says the idea for that network was in the works before the Pluto acquisition.
"Redstone has approached current and former Fox News personalities about such a plan, sources say, and she has spoken with former NBC News host Megyn Kelly. A rep for Kelly declined to comment."
I doubt that Redstone would want Kelly or that she would want to go back on the air. NBC is paying her $14 million a year to not be on television. Her interview tonight on Sean Hannity's show is described as a one-time appearance by Fox News, and I believe it. There is a movie out about Roger Ailes, which she wants to talk about.
Redstone is serious about this because Fox News and its colleagues on the left are cash cows.
For now.
Cable news has deteriorated into anti-Trump agitprop theater with a steady feed of false scandals and Fake News. Sure, a few shows on Fox News offer the contrarian opinion, but it is opinion just the same and it is all about Donald Trump.
Project Veritas's expose on CNN is unsurprising
. The bias is real and open.
Conservatives can jump up and down, hold their breath, and boycott all they want. Jeff Zucker sold CNN out. The network is not going to change, which will only hasten its demise once President Donald John Trump leaves the Oval Office.
But catering to hardcore haters of Donald Trump has an expiration date of January 20, 2025, or earlier. Right now, HGTV beats CNN in the ratings. In 2025, Comet, MeTV and dozens of other channels also will bury it.
Fox News, meanwhile, has fallen out of favor among conservatives, much like the Drudge Report has. The channel held on too long to George Will and a dozen other Never Trumpers. Ex-viewers are finding their news online. They will not be back.
Perhaps Redstone sees this as her opportunity. If so, I suggest she revamp the model Ailes developed a quarter century ago. More news and less chewing of the fat could be the way to go.