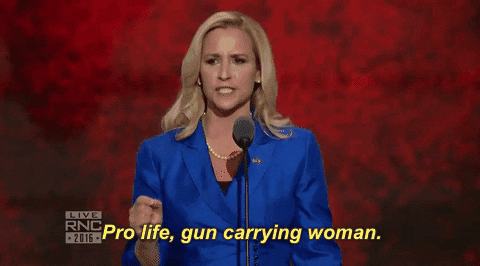 President Donald John Trump has pushed 876 abortion clinics to stop taking federal subsidies.
It does not get more pro-choice than that.
Michael Foust reported
, "Power to Decide, a pro-choice organization that works to prevent unplanned pregnancies, says in a new report that 876 clinics across the country have lost funding. Among them are clinics tied to Planned Parenthood, which announced in August it would forgo federal funding rather than abide by the rule.
"The Trump administration's Department of Health and Human Services this year began enforcing the new rule, which 'prohibits the use of Title X funds to perform, promote, refer for, or support abortion as a method of family planning.'
"Pro-choice groups have called it a gag rule, while pro-life organizations have labeled it the Protect Life Rule.
"The Title X program is worth nearly $300 million."
The president's rule change is in keeping with the original intent of the 1970 law.
Life News reported
, "Title X funds are supposed to be used to help low-income women and men receive birth control, cancer screenings and other health care services. While the tax money cannot be used to pay for abortions, it indirectly funds Planned Parenthood's vast abortion business.
"In June, the 9th U.S. Circuit Court of Appeals granted the Trump administration's request to lift national injunctions ordered by lower federal courts in Oregon and Washington state, as well as a statewide injunction in California."
Elections have consequences.
President Trump has consequences.
In other murder news, non-abortion homicides fell in 2018.