Because they are communists.
Thursday night's presidential debate on ABC made that clear.
Democrats made it clear that they are for gun confiscation, wealth redistribution (reparations), a government-run medical system (Medicare For All), and an end to citizenship through open borders with special privileges for non-citizens, especially the ones here illegally.
Beto O'Rourke said, "Hell yes, we're going to take your AR-15, your AK-47. We're not going to allow them to be used against fellow Americans anymore."
No one challenged him.
No one said look, you little twerp son-in-law of a billionaire, you cannot do that because it is unconstitutional.
The other 9 presidential candidates on that stage did not call him out because he said publicly what they all believe. That is the plan, or at least part of it. Eventually they will get there. They banned assault weapons once before.
Cheryl K. Chumley of the Washington Times wrote
, "Thanks, Beto."
Her argument (and I agree) is that O'Rourke made it impossible for Democrats to deny they want your guns and they want them now. She wrote, "There's the golden ticket the NRA, the Republican Party, the patriotic Second Amendment supporters of this country needed to prove their argument, to prove their points, to showcase the truths about the Democrats' ultimate gun controlling end game."
Daniel J. Flynn of American Spectator wrote
, "That ideological vision includes a doubly unconstitutional confiscation of weapons through executive fiat endorsed by Sen. Kamala Harris and O'Rourke ('Hell, yes, we're going to take your AR-15, your AK-47'), abolition of private health insurance in a bill sponsored by Sens. Sanders and Warren, former Vice President Joe Biden's insistence that 'nobody should be in jail for a nonviolent crime,' reparations for slavery supported by O'Rourke, a wealth tax proposed by Warren, Sen. Cory Booker's call to 'create an office in the White House to deal with the problem of white supremacy and hate crimes,' Harris demanding that government 'de-incarcerate women and children' (even ones who murder?), Andrew Yang wanting to 'give every American 100 democracy dollars that you only give to candidates and causes you like,' and the entire stage endorsing open borders, if in muted terms during this debate, and amnesty for illegal immigrants."
That is a long sentence but it is a good summary of the Left of Lenin state of Democrats. Incremental socialism be damned. They want communism and they want it now.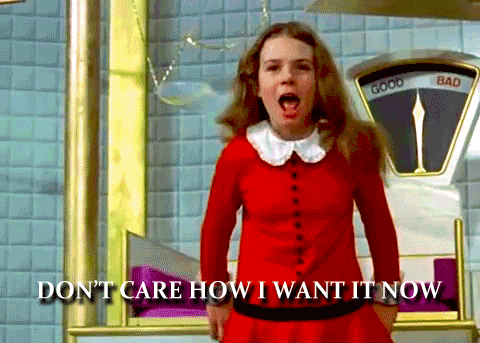 So why not call them communists? Because that is exactly who they are.
Calling someone a communist -- even Chairman Xi -- gets you branded a McCarthyite. But the people branding you are communists and their useful idiots, so we should not care what they say about us.
Hats off to New Faces GOP for calling the Democrat Communists out.
We have a choice: Will we let socialists like

@AOC

be the face of our future? Or will a new generation of conservatives step up & lead us? We're launching New Faces GOP to help identify & support the next generation of GOP leaders. Learn more:

https://t.co/UrarCUSAIl pic.twitter.com/LgwTrS8En6

— New Faces GOP (@NewFacesGOP) September 13, 2019
KTRH in Houston reported
, "The 30-second spot from the Republican-affiliated PAC, New Faces GOP, features founder Elizabeth Heng, a former GOP congressional candidate in California, warning about liberal politicians who embrace socialism.
"Heng says in the ad, 'this is the face of socialism and ignorance,' as AOC's photo catches fire and burns to show images from the Cambodian Civil War in the 1970s from which her father fled.
"Heng adds, 'Does Alexandria Ocasio-Cortez know the horrors of socialism? My father was minutes from death in Cambodia before a forced marriage saved his life. That's socialism: Forced obedience. Starvation. Mine is a face of freedom. My skin is not white. I'm not outrageous, racist, nor socialist. I'm a Republican."
AOC is the soul of the Democrat Party, as I have written many times.
She is a spoiled brat who got a nothing degree from Boston University and could only get a job in a bar. Magically she got donors and transformed herself into Evita last year and knocked off the leader of moderate Democrats (they still exist) in the House.
AOC cried racist in a tweet, even though Heng is a woman of color.
The press is reporting the story as if people want to set AOC on fire. Roll Call's headline was, "GOP group defends ad showing burning image of AOC during Democratic debate."
But no conservative should care what the press says about us. Let us call the communists "communist" because that is what they are.