The Daily Beast reported, "Think Progress, a Top Progressive News Site, Has Shut Down."
Its eulogy began
, "Think Progress, the influential news site that rose to prominence in the shadow of the Bush administration and helped define progressives during the Obama years, is shutting down."
Run by the Center for American Progress, the site offered cutting edge liberalism in the slow but steady incremental slog to socialism.
But Americans electing Donald John Trump president panicked the left both here and abroad. They fear his obliteration of the socialism they have installed in the government.
Their bigger fear is that the undeniable success of capitalism under President Trump will turn a generation against them. They cannot afford another Reagan.
So Democrats are bull-rushing the line. There is no edge to cut. Any cockamamie idea that come along is immediately accepted. It's science. It's a right. End of discussion. The time for debate is over. We must act without delay.
Look at how quickly transgendering children became mainstream. We went from maybe it is OK for Timmy to wear a dress to slapping him on the surgical table to remove his genitalia and insert implants in his chest.
In Britain, they are tossing parents in jail for calling their daughters she instead of he or xe.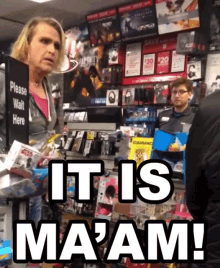 The left is so crazy today that the
Babylon Bee
has trouble satirizing it because yesterday's joke becomes tomorrow's demand.
Except the left has speeded itself up. The joke a minute ago is now the law.
The left has amped up its crazy to 11. Gun control is for the weak. They are going straight to gun confiscation. Democrat Congressman Eric Swalwell warned gun owners not to try to resist because the government has nukes.
LANGUAGE WARNING!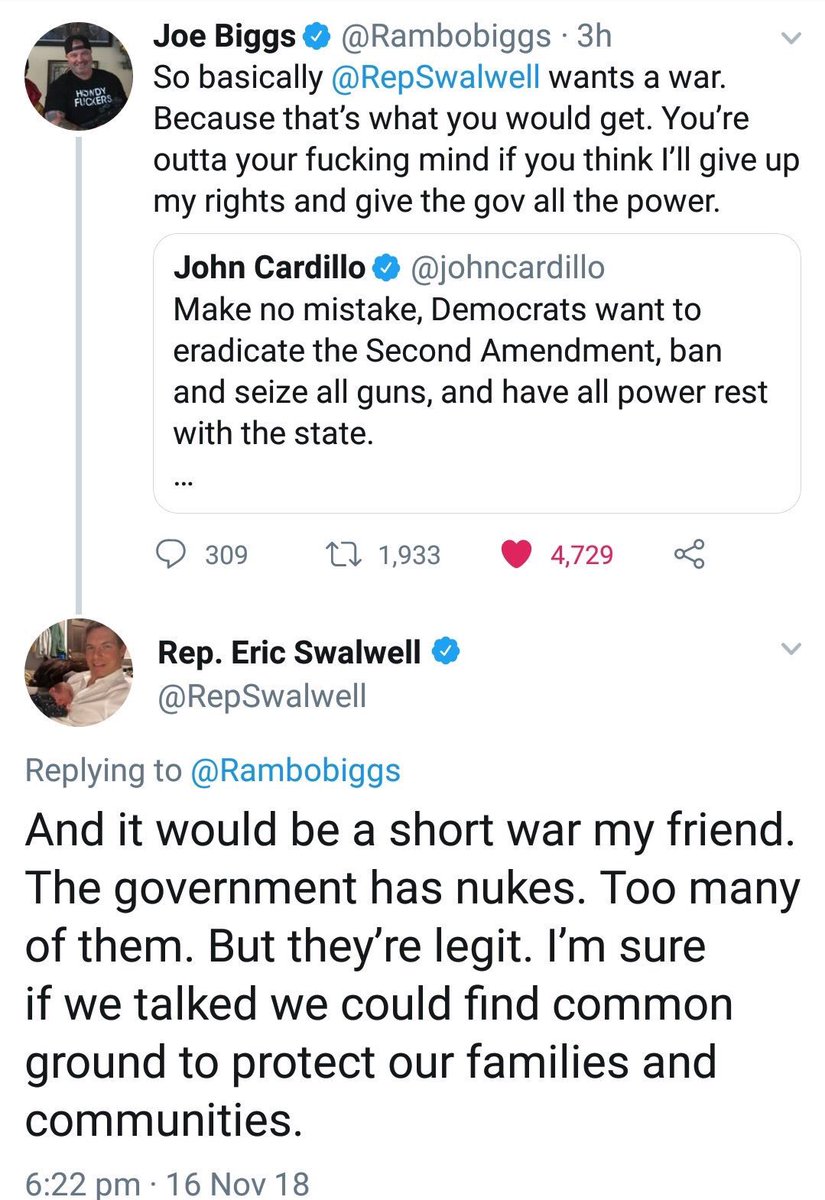 But that was last November.
Now Democrats want to ban meat in the name of climate change. Your cheeseburger last Tuesday is responsible for Hurricane Dorian.
In between those two demands to ban guns and meat came reparations for slavery, Elizabeth Warren's call for reparations for gay couples, abolishing ICE, basic income, Medicare for All, turning student loans into gifts, and "forgiving" all medical debt.
And this just in,
Bill deBlasio has topped the meat ban by proposing a robot tax
.
All this craziness made Think Progress obsolete. The mainstream media has boarded the crazy train.
NBC has declared that suntans are now cultural appropriation.
RIP, Think Progress.
Democrats stopped all thinking and went crazy on November 9, 2016, when they realized we had elected Donald Trump president. They are never coming back.