Boy, they sure have President Donald John Trump this time. Not only will this scandal impeach him, but it will imprison him, and bankrupt his family. His buildings will be razed and replaced with free housing for illegal aliens.
Fresh off its exclusive that would have caused Justice Brett Kavanaugh to resign had the victim remembered the incident, the New York Times today alleged, "Whistle-Blower's Complaint Is Said to Involve Multiple Acts by Trump."
Multiple Acts!
You see there?
It was multiple acts. Not just one or two acts, but multiple ones.
Multiple acts of just what?
The Times alleged, "The complaint goes beyond a commitment that President Trump was said to have made to a world leader."
So President Trump is said to have made a commitment to a world leader -- and then went beyond that.
Wow.
This must be important.
Just what those multiple acts that went beyond a commitment were, the Times did not say.
Instead in a quadruple bylined story, the Times alleged there was "a potentially explosive complaint" against President Trump.
Wow.
Potentially explosive.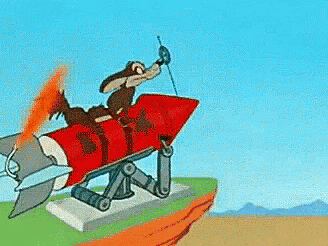 The story said the potentially explosive complaint came from "a whistle-blower in the intelligence community."
Wow.
After the Mueller report, we know just how impartial and trusted the intelligence community is.
The Times alleged, "Michael Atkinson, the inspector general for American spy agencies, told lawmakers during a private briefing, two officials familiar with it said. But he declined to discuss specifics, including whether the complaint involved the president, according to committee members."
Wow.
The Times is not saying just what the multiple acts are, but look out, kid, because it's somethin' that he did. God knows when but he's doin' it again.
The Times alleged that Democrat Congressman Adam Schiff "told reporters after the briefing that he still did not know the contents of the complaint and had been unable to get an answer to whether the White House was involved in suppressing it."
Less than five days after the Times embarrassed all of American journalism with its Kavanaugh story, the media is following it down this rabbit hole.
President Donald John Trump sidestepped the media, and tweeted, "Another Fake News story out there. It never ends! Virtually anytime I speak on the phone to a foreign leader, I understand that there may be many people listening from various U.S. agencies, not to mention those from the other country itself. No problem!
"Knowing all of this, is anybody dumb enough to believe that I would say something inappropriate with a foreign leader while on such a potentially 'heavily populated' call? I would only do what is right anyway, and only do good for the USA!"
They never learn.