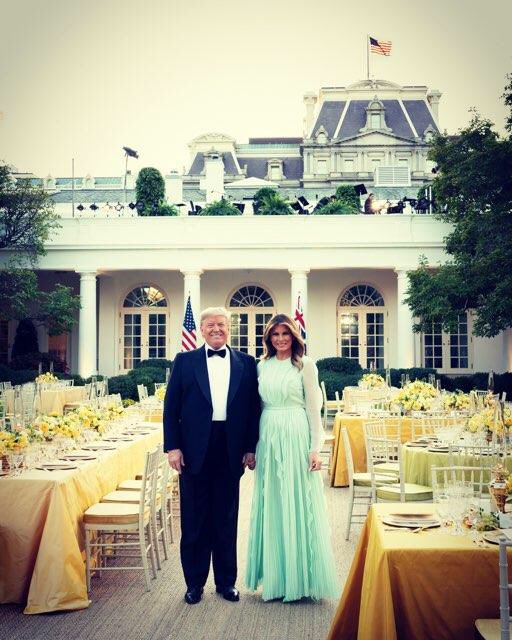 It is an article of faith among the Washington Establishment that supporters of President Donald John Trump are dumber than rocks. And yet we deplorables were right while the experts were wrong.
Hmm.
We were told repeatedly that we were voting against our own economic interests in voting for President Trump.
Once his election was clear,
Nobel Prize-winning economist Paul Krugman wrote
, "Now comes the mother of all adverse effects — and what it brings with it is a regime that will be ignorant of economic policy and hostile to any effort to make it work. Effective fiscal support for the Fed? Not a chance. In fact, you can bet that the Fed will lose its independence, and be bullied by cranks.
"So we are very probably looking at a global recession, with no end in sight. I suppose we could get lucky somehow. But on economics, as on everything else, a terrible thing has just happened."
But the opposite happened. The stock market took off. Unemployment is at a 50-year low. Wages are rising for the lowest-paid workers. Inflation remains minimal.
How did the deplorables know that President Trump's mixture of tax cuts, trade talks, immigration enforcement, and regulatory relief would bring an economic revival not seen since the 1960s?
Let's look at who the deplorables are.
1. Older. President Trump took the majority of the votes from those 40 and older. Hillary got the rest.
2. Not credentialed. President Trump took the majority of the people without a college degree.
3. Successful. President Trump won the people who live in households with incomes of $50,000 or higher. Hillary got the rest.
Plain and simply, President Trump got the votes of older and wiser people, while Hillary got the young and foolish.
Oh yes, they are college educated but they owe $1.6 trillion in student loans.
And their incomes are smaller than those dummies without a degree who voted for President Trump.
Hillary voters see their college degrees as an entitlement to wealth, while President Trump's supporters earned their way.
Far from being racist and xenophobic, President Trump's supporters are practical. They realized that wages were depressed by cheap imports and the cheap labor illegal aliens supply.
Economics was just one part of the puzzle. The Never Trump crowd insisted that we could not trust Donald Trump on abortion. People trusted him and now Planned Parenthood has defunded itself.
The Never Trump crowd also told us not to trust him on judges. They got that wrong too.
Then there is the nonsense about President Trump tweeting us into World War 3.
President Trump has proved them so wrong that now they complain that there isn't a World War 3 to complain about.
Donny Deutsch, whose CNN show lasted one week and has since had five shows canceled by MSNBC, said
, "Now as far as in the world of diplomacy, how does that play, that is another issue. But if you think about all the things he's done, how many bold moves has he done? Not said, things where he really put himself out there? Really none. He got a tax plan through, and he made up stories about a caravan. This is not a president that I think has the stomach or the cojones to do if the right move was a military action and clearly nobody wants to do that. So that should make people feel safe."
Deutsch of course is factually wrong. There was a caravan, and I can think of few things that are bolder than crossing the DMZ to visit Kim Jong Un in North Korea.
But being wrong is par for the course for these blithering imbeciles. From Russian collusion to this week's nitwit whistle blower lies, the press and the rest of the Hillary crowd have gotten everything wrong.
And absent any bad consequences for being wrong, they will continue to be wrong.