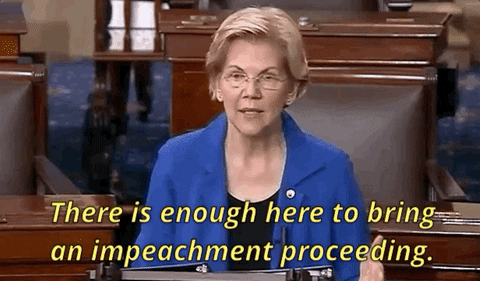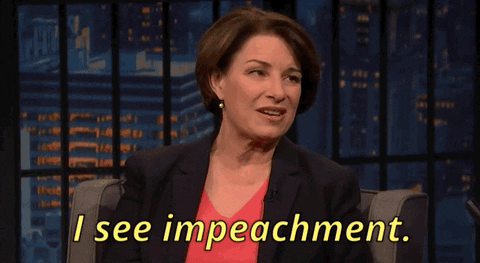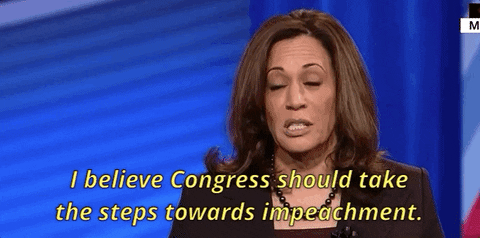 The Democrat Party began the week by demanding the impeachment of Justice Brett Kavanaugh over an incident 30 years ago that the alleged victim does not recall. The Democrat Party ended the week by demanding the impeachment of President Donald John Trump because he may have said something to a foreign leader that was heard third-hand by a "whistle blower."
In 1972, Democrats lost the presidency in a 49-state landslide because they called for taxing everything.
They still do, but now they also want to impeach everyone and anyone who disagrees with them. The Queen of Hearts in Alice's Adventures in Wonderland shouted "Off With His Head" about someone every minute or so. She would be part of the Democrat Party's moderate wing today.
What we call the Cancel Culture is the civilian form of impeachment. Roseanne Barr tweeted a dumb joke about Obama's chief of staff and promptly lost her show. No trial. No discussion. No apology accepted.
The public watches this career carnage and understands it for the terrorism it is. Step out of line in Hollywood and lose everything. The conformity would be hilariously mocked if not for the savage treatment of dissenters.
Today, the Washington Post ran a column by Kellyanne Conway's husband and some law professor, "Trump has done plenty to warrant impeachment. But the Ukraine allegations are over the top."
A few months ago, Mr. Kellyanne and the law prof were barking about impeaching the president over a court filing by his lawyers.
Mr. Kellyanne and the law prof wrote, "He filed a brief in the nation's second-most-important court that takes the position that Congress cannot investigate the president, except possibly in impeachment proceedings. It's a spectacularly anti-constitutional brief, and anyone who harbors such attitudes toward our Constitution's architecture is not fit for office. Trump's brief is nothing if not an invitation to commencing impeachment proceedings that, for reasons set out in the Mueller report, should have already commenced."
So impeachment no longer is limited to high crimes and misdemeanors. Either agree with the husband of the campaign manager or face banishment from the kingdom.
Democrats have dropped the bar for impeachment from Russian Collusion to a telephone call. Rumor is that President Trump asked the Ukrainians to investigate Joe Biden's crooked, cocaine-addled son -- an investigation that Biden as vice president stopped by threatening to withhold billions in aid. We know this to be true because Biden bragged about it later.
The steady stream of demands for impeachment reflect a nation's capital that lives in an alternate world. Only 6% of the people in the district voted for Donald Trump. 46% of America did.
The anti-Trump crowd talks itself into frenzies over the dumbest things. Thus we have people advocating impeaching the president over a tweet about Mueller. Somehow they fluffed that into an article of impeachment.
They convince themselves that pushing back against the press or making jokes at political rallies are not normal behavior. He is not being presidential, they say.
But what is not normal are the constant calls for impeachment. The election is a little more than a year away. Instead of waiting for that, Democrats impeach their own credibility by whining on and on about impeachment.
In 2016, Democrats provided Trump-skeptic conservatives with a reason to vote for him -- Hillary.
In 2020, the talk of impeachment has turned the entire party into one big, fat Hillary. Oddly enough, the more they think he will win, the more they will call for impeachment.