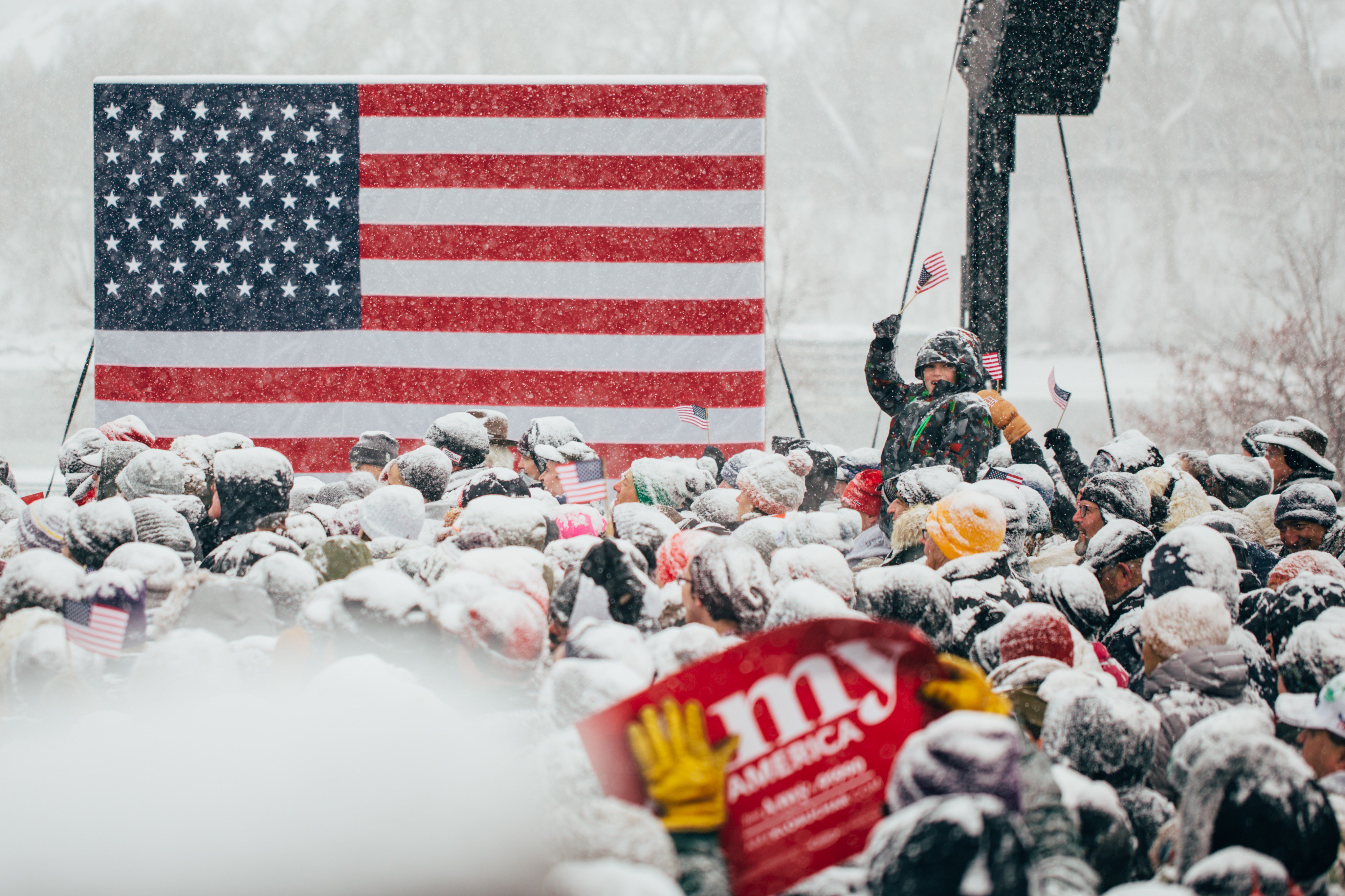 Who launched the Ukraine scandal? It was a brilliant piece of passive-aggressiveness that while appearing to be another attack on President Donald John Trump, ultimately is the latest attempt to bring Joe Biden down.
The narrative is that President Trump asked Ukraine's president-elect to investigate Hunter Biden's crooked wheeling and dealing.
The press was outraged that a president would interfere like this.
But readers said, hey, wait a minute. Didn't Joe Biden do something worse as vice president?
Indeed, last year, Biden bragged
, "I remember going over (to Ukraine), convincing our team … that we should be providing for loan guarantees. … And I was supposed to announce that there was another billion-dollar loan guarantee. And I had gotten a commitment from (then Ukrainian President Petro Poroshenko) and from (then-Prime Minister Arseniy) Yatsenyuk that they would take action against the state prosecutor (Shokin). And they didn't…
"They were walking out to a press conference. I said, nah … we're not going to give you the billion dollars. They said, 'You have no authority. You're not the president.' … I said, call him. I said, I'm telling you, you're not getting the billion dollars. I said, you're not getting the billion. … I looked at them and said, 'I'm leaving in six hours. If the prosecutor is not fired, you're not getting the money.' Well, son of a bitch. He got fired. And they put in place someone who was solid at the time."
To protect his son from going to prison for corruption, Biden withheld a billion bucks in aid.
Obama approved this. Why do you think he sent Biden instead of going there himself?
Biden is problematic for Democrats. He is about as presidential as a rock and almost as smart, but he appeals to two important voting blocs in the Democrat Party: black voters and moderates -- and by moderates, I mean old white people.
The Squad may be happy to dump the latter but elections are simple addition and subtraction. Democrats still need white votes. Hillary got 37% of the white vote in 2016 and lost.
Democrats need to replace Biden with someone you can present in public without wincing.
Josh Kraushaar of the National Journal proposed Amy Klobuchar, the senator from Minnesota. Given that she launched her anti-global warming presidential campaign outdoors in a blizzard, we know she is Biden's intellectual equal.
Kraushaar wrote
, "The reality is that just 9% of Democratic voters have made up their minds, according to a new NBC News/Wall Street Journal poll, and many others have paid only scant attention to the primary campaign in the first place. Not every voter is a political junkie."
That's true. Four years ago I was just beginning to support Donald John Trump.
Of Klobuchar, Kraushaar wrote, "The Minnesotan cuts a compelling general-election profile for the party. She was an accomplished prosecutor before comfortably winning three Senate races with broad, bipartisan support. She dominated in the suburbs while running competitively with Trump voters in the rural north — an electoral track record that contrasts favorably to Biden, who rarely faced competitive races during his time as a senator from Delaware. That's the formula for electability: Dominate in the suburban battlegrounds while cutting Democratic losses in Trump country."
He concluded that "if Biden is as shaky a front-runner as some Democrats believe, Klobuchar would be well positioned to pick up much of his support. And with Democrats emphasizing electability above many other political attributes, Klobuchar would be a much safer choice to challenge Trump than the progressive alternatives."
Klobuchar as the nominee or running mate could appeal to white fuddy duddies, but what is her appeal to black voters? That was the problem Hillary had in 2016. Well, one of the problems.
We shall see how this plays out. But we do know that someone tried to kneecap Biden, and Klobuchar seems to be the chief beneficiary of a Biden departure from the race.