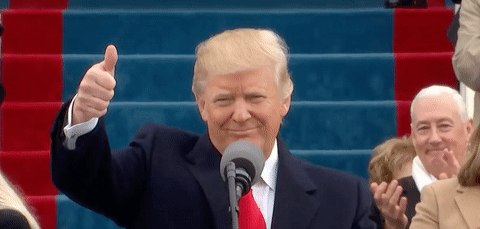 President Donald John Trump called for speeding capital punishment in the wake of two mass shootings this weekend in El Paso and Dayton.
Fox News reported
, "President Trump called Monday for reforms at the intersection of mental health and gun laws -- including so-called 'red flag laws' to take guns from those deemed a public risk -- in the wake of back-to-back mass shootings over the weekend that left at least 29 people dead."
The mentally ill already are restricted from buying guns.
Buried in Paragraph 8 was the guts of his proposal.
It said, "The president also called for cultural changes, citing violent video games. Further, Trump said he has directed the Justice Department to propose legislation ensuring that those commit hate crimes and mass murders 'face the death penalty and that this capital punishment be delivered quickly, decisively, and without years of needless delay.'"
Now we get to the specifics. President Trump wants to empty death row the right way. Executions work as a deterrent to crime only if they are swift. 20-year delays make a joke of such sentences.
He just made them an offer they cannot accept. Any deal Democrats and their RINO friends want to make will have to include hanging killers.
The president tiptoed around Fake Conservatives who want him to cave on gun control.
Sir Rupert Murdoch's New York Post today called for banning guns. I guess he figured out that being a conservative newspaper in Gotham is a poor marketing move and wants the Post to go back to serving subway socialism.
The president tied capital punishment to any further restrictions on private gun ownership. No deal will be made until after the 2020 election. This gives us the opportunity to dump some more RINOs and Democrats which would make a second term more productive for the president.
Meanwhile,
Cate Cauguiran reported
, "At least six people were killed and another 43 wounded in shootings across Chicago this past weekend, police said. City leaders and community activists have planned to address the deadly and violent past couple of days."
Apparently the routine mass shootings in Chicago and the worse-than-Afghanistan slaughter in Baltimore bother no one except me.
Chicago has strict gun control. It doesn't work. Democrats know this. They don't care.
Instead of calling them mass shootings, let's just call them a Weekend In Chicago. Imagine a news report of a gunman who turned a Walmart in El Paso into a Weekend In Chicago.
Maybe then it will cause civic leaders in Chicago to finally give a damn about what is happening to young black men in the Elijah Cummings sections of that city.
UPDATE: Let's go over this again for the slow-learners among the trolls. Calling me names gets your comment deleted. That's the TOS. Show respect or buzz off.