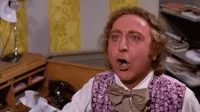 Following the shooting in Dayton and El Paso, President Donald John Trump engaged the push for more gun control. His enemies, such as Matt Drudge, thought they had him in a read-my-lips moment. They gobbled the bait.
I looked at it and saw the immigration reform of 2017. Same players, different topic. They want Donald Trump to sell us out.
He won't.
The wall rises slowly. The Donald is patient. So am I.
Which leads us to Washington's uniparty attempt to expand gun control with deeper background checks and red flag legislation.
But President Trump also is asking for enhanced capital punishment, which is a deal breaker in Washington.
Jose Nino at Big League Politics wrote
, "Count Donald Trump Jr. as someone who's skeptical of passing gun control after recent shootings in Dayton, Ohio and El Paso, Texas.
"Rebecca Ballhaus, Andrew Restuccia, and Natalie Andrews wrote at The Wall Street Journal about Trump Jr.'s concerns with certain gun control proposals such as red flag gun confiscation orders and expanded background checks.
"They wrote, 'Donald Trump Jr., the president's son who often speaks with his father about his views on gun laws, has raised concerns about both red-flag legislation and about tightening background checks, according to people familiar with the matter.'"
Junior is the president's top advisor on guns. The son hunts and likes shooting. We know he is the president's top advisor because the president told donors at a fund-raiser on Friday, "Don Jr. is my gun expert. He knows more about guns than anyone I know."
Red-flag legislation would have to be done at the state level because it is a local issue, not a national one.
Trump supporters have been led down the primrose path by politicians over the years. The media and Drudge play on those fears. All I can say is Donald Trump is a wheeler dealer. Hang in there.