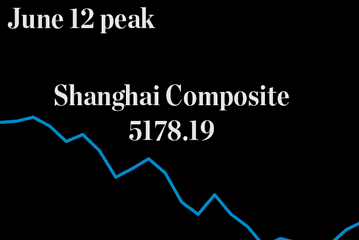 Forbes magazine ran a column
, "Trump's Tweets Cost Investors Over $500 Billion."
Given the media's constant berating of the 1%, I was not sure if that was a good thing or a bad thing.
But writer Chuck Jones assured me that President Donald John Trump's tweets were destroying the stock market.
Jones wrote, "In the course of 2 minutes on Friday President Trump unleashed 6 tweets about Fed Chairman Powell's speech at the central bank's Jackson Hole annual economic policy symposium and China announcing that it would impose 5% to 10% tariffs on $75 billion of U.S. exports to China. The stock market reacted immediately and intensely negatively to Trump's first set of tweets sending the Dow Jones 30 Industrials down about 400 points in 15 minutes and 500 points within an hour.
"While the Dow and other indexes were essentially flat to up a bit during and after the Fed Chairman's speech, the 120 seconds of tweets erased over $300 billion in value in those 15 minutes and the markets fell further during the day. Trump followed up with 4 more tweets later in the day, one of which was joking about the Dow dropping 573 points as investors had lost almost half a trillion dollars. For the day over $500 billion in equity was erased."
His portrayal of President Trump as a madman who enjoys inflicting pain on stockholders is an insult to the intelligence of his readers who have enjoyed a $7 trillion increase in their equity holdings since America elected Donald Trump president.
But Jones wrote his piece on Saturday. On Monday, the Dow and the rest of the stock indices had recovered somewhat.
Once again the Never Trump and Antifa crowd showed their ignorance of capitalism. Last November and December, the little Maoists misread an overdue correction, in which stock prices fell, for a crash and gleefully predicted the economic collapse of the western world.
That a president could trigger the paper loss of a half-trillion bucks like that shows the presidency is too powerful.
But the summer lull in trading which exaggerates both the good and the bad will end next week as Martha's Vineyard and the Hamptons close for the season.
Jones was particularly thick in his column ("This must be music to Putin's ears") and unaware of reality ("The U.S. actually does need China").
I do not think Jones is an unintelligent man. I believe he is blinded by his rage over Americans having the audacity to hope that a billionaire playboy could restore the U.S economy to its position of world dominance.
While the Dow may have fallen 2% or so in one day (as often happens) the fact is under Chairman Xi, the Shanghai Composite Index has lost about half its equity in the last four years.
On June 12, 2015, it stood at 5,166.35. Our Dow stood at 17,898.84.
Shanghai closed at 2,909.11 on Monday. Our Dow closed at 25,849.95 on Monday.
President Trump's plan is to make the American economy independent of Red China.
His critics just want to be rid of the president, so they grab at any straw they can in an attempt to bring him down. Time and again, they wind up looking foolish.
This is just another example.
President Trump's tweets cost me nothing because I separate my investments from my politics. Had I pulled out of the market upon Obama's election, I would have missed a pretty good run up of 70% over the next 8 years.
I suggest others do as well.