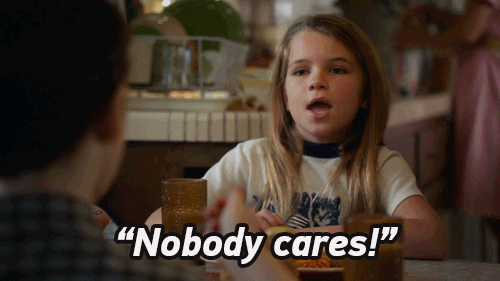 Margaret Sullivan, media columnist for the world's richest man's newspaper, the Washington Post, is upset because two mass shootings this weekend did not instantly result in the end of private gun ownership. Her solution is to amp up the hysteria of an already hysterical media coverage to 11.
She wrote a column, "The media's by-the-numbers coverage of gun massacres must change."
Of course it should change and I will offer my suggestions later.
But she was not asking the media to change its advocacy reporting. She wants the media to double down.
Sullivan's premise is shaky.
She wrote, "If journalism is supposed to be a positive force in society — and we know it can be — this is doing no good. Nothing changes. If anything, the pace of these tragedies is on the rise, as Saturday's El Paso massacre, so quickly followed by the one Sunday near Dayton, Ohio, seemed to prove."
Who said "journalism is supposed to be a positive force in society"?
That isn't the deal. Newspaper readers want newspapers to deliver factual stories without bias.
Instead, writers hassle them with a bunch of half-baked social justice nonsense that seems to change on a whim. We went from gay marriage to transgendered bathrooms to lesbians being told they must date transgendered women.
And the baker who was forced to bake a cake for a gay wedding thought he had it bad.
Sullivan's question on this particular day was "Can the news media really go on a righteous crusade about gun laws — or about identifying white supremacy — while maintaining their roles as truth-tellers?"
The answer is no.
But that does not stop them.
The media has labeled as racist the supporters of every Republican president since Nixon. The word racist and the phrase white supremacy are meaningless because like the boy who cried wolf, the media keeps repeating it.
Sullivan said gun tragedies are a curse. She asked, "Can the news media manage to become part of the solution to this mind-numbing curse?"
Again, the news media cannot be of any use because it has tried to do this for decades to no avail. The only change is people no longer trust the media.

Americans will not give up their guns. They will give up their newspapers. Gladly. It is not because of reports of bad news but because of bad reports of the news.

E.W. Scripps and William Randolph Hearst were 19th century newspaper moguls. Scripps chose as his motto, "Give light and the people will find their own way."

Hearst had a different approach. He sent artist-correspondent Frederic Remington to Cuba in 1897 to depict a war that never materialized.

Bored, Remington telegraphed Hearst, "There is no trouble here. There will be no war. I wish to return."

Hearst wired back, "Please remain. You furnish the pictures, and I'll furnish the war."

And Hearst did.

Starting a war is easy. Waging them is heart-rending. Joseph Medill of the Chicago Tribune was an ardent advocate of Lincoln in 1860 and the civil war.

But in 1864, Medill led a delegation to Washington where they met with the president. Medill's chief complaint was the high draft quota Lincoln set for Illinois. Lincoln was having none of this.

Lincoln said, "And you, Medill, are acting like a coward. You and your Tribune have had more influence any paper in the Northwest in making this war. You can influence great masses, and yet you cry to be spared at a moment when the cause is suffering. Go home and send us those men."

What Sullivan suggested is nothing new. But in the 21st century it has largely been ineffective because people can now see through the bias, thanks to other sources for the news.

The most effective way to make change is to report straight-forward what happened. Who, what, when, where, how and why are the most powerful questions a reporter can ask because the answers to those questions provide 90% of the facts.

And the facts matter more than anything.

The time has come to change the coverage of tragedies because the way the press covers it now doesn't cut it. Instantly blaming President Trump doesn't cut it. Jumping to conclusions about the perpetrator doesn't cut it. Allowing Democrats to seize the situation to advance gun control or (whatever they happen to be peddling at the moment) doesn't cut it.

Just tell the truth.

Americans tune all this out. Not every American. The yahoos still butt-hurt over the 2016 election gobble this up but the rest of us long ago soured on the press cries of wolf.

Politically, the butt-hurt yahoos do not matter. President Trump won without them.

Elections are arithmetic. To win in 2020, Democrats must subtract from President Trump enough supporters to cover enough states to win in the Electoral College.

But biased media coverage and the constant attacks have annealed his supporters to Donald John Trump, and added millions more.

So let Sullivan and the rest double down. I don't care. Do U?

If they wanted us to care, they would have amended their ways long ago.