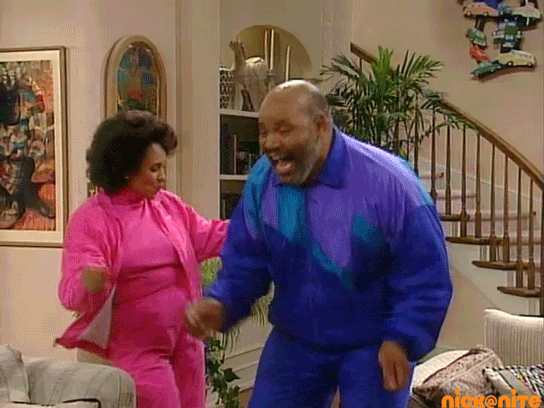 Donald John Trump is still your president.
ITEM 1
:
Market Watch reported
, "What retirement crisis? Number of 401(k) and IRA millionaires hits record high."
375,000 people now have a million bucks or more in these personal retirement accounts.
The number of 401 k millionaires was
72,000 four years ago
. Today it is 196,000.
Credit The Donald. Also credit people with faith in the stock market. For every 2018, there are three good years.
ITEM 2
: The Washington Post reported, "Danish Prime Minister Mette Frederiksen said on Wednesday she was surprised that President Trump canceled a planned two-day state visit to Copenhagen next month over her refusal to entertain the sale of Greenland … Frederiksen said Trump's response would not 'change the character of our good relations,' adding that an invitation 'for stronger cooperation on Arctic affairs still stands.'"
Frederiksen should learn to be more diplomatic when dealing with our president. He viewed her earlier remarks on Greenland as nasty.
ITEM 3
:
Fox News reported
, "New York City Mayor Bill de Blasio got some laughs -- though not for the reasons he expected -- when a top labor union played his video message to a crowd in Iowa on Wednesday.
"The 2020 hopeful sent a video message because he couldn't make it to a labor forum held by the AFL-CIO's Iowa Federation of Labor. When it played, the audio sounded abnormally high-pitched, prompting Washington Post reporter Matt Viser to crack that the mayor 'sounded like he'd gulped a canister of helium.'"
One wag said, "The Mayor's voice is higher than his poll numbers."
I suspect sabotage by a groundhog. They have not forgotten who killed their pa.
ITEM 4
:
CNBC reported
, "Home Depot's suppliers are trying to head off some of the increased costs from rising tariffs by moving at least some of their production out of China, executives told investors Tuesday.
"'I'm not aware of a single supplier who was not moving some form of manufacturing outside of China,' said Ted Decker, executive vice president of merchandising. 'So we have suppliers moving production to Taiwan, to Vietnam, to Thailand, Indonesia and even back into the United States.'
"CEO Craig Menear said the tariffs on Chinese goods are projected to have a cost impact on U.S. sales of about 2%, or $2 billion. With suppliers moving at least some of their manufacturing outside of China, that reduces that impact to roughly one percentage point, executives said."
Tariffs rock. They made America great by protecting our industries. Every Republican president not named Bush encouraged them. Reagan imposed them 18 times. President Trump brought them back.
ITEM 5
:
Reuters reported
, "The Trump administration is appealing a court ruling that struck down its plan to compel pharmaceutical companies to disclose wholesale prices of their drugs in televisions advertisements.
"The Department of Health and Human Services (HHS) filed a notice of appeal on Wednesday, as it prepares to challenge the July federal court ruling.
"'If the drug companies are embarrassed by their prices or afraid that the prices will scare patients away, they should lower them,' said Caitlin Oakley, a spokeswoman for HHS.
"In his ruling, U.S. District Judge Amit Mehta in Washington said that HHS lacked the authority from U.S. Congress to compel drug manufacturers to disclose list prices."
Once again, a judge appointed by Obama plays politics from the bench.
ITEM 6
:
Here's the clip. Speaking about his trade war with China, Trump looks to the heavens and says, "I am the Chosen One."

pic.twitter.com/mKWA9g7wzQ

— David Mack (@davidmackau) August 21, 2019
Fact check: TRUE.
God sent us a perfect man once. We crucified the man. He went back to sending sinners. This time, God sent us a thrice-married adulterer.
Evangelicals do not expect perfection, which differentiates them from the Woke Crowd.
By the way, the media knows he was clowning around. They report jokes as straight news all the time. It keeps backfiring. Geniuses they are not.
ITEM 7
:
The Hill reported
, "President Trump on Wednesday said his administration is once again seriously considering an executive order to end birthright citizenship months after several lawmakers cast doubt on his ability to take such action.
"'We're looking at that very seriously,' Trump told reporters as he left the White House for Kentucky. 'Birthright citizenship, where you have a baby on our land -- walk over the border, have a baby, congratulations, the baby's now a U.S. citizen.'
"'We are looking at birthright citizenship very seriously,' he added. 'It's, frankly, ridiculous.'
"The president proposed ending the practice that grants citizenship to those born in the United States during his 2016 presidential campaign. He revived the idea last year, saying he would sign an executive order to enact the change.
"Numerous lawmakers, including several Republicans, quickly pushed back on the idea and argued Trump lacked the authority to make such a change using an executive order. They cited that birthright citizenship is a right enshrined under the 14th Amendment."
Not true. For 38 years after passage of the amendment, Indians born in America were not Americans. Citizenship was granted by law in 1924.
ITEM 8
:
The Washington Examiner reported
, "President Trump is canceling federal student loan debt held by disabled U.S. veterans.Trump announced the new executive memorandum at a speech in front of the American Veterans organization in Louisville, Kentucky, on Wednesday."
They already paid their debt.
ITEM 9
:
The Associated Press reported
, "President Donald Trump challenged France, Germany and other countries on Wednesday to take back citizens captured fighting for the Islamic State group in Syria and Iraq. Otherwise, he warned, the U.S. 'will have no choice but to release them into the countries from which they came.'
"Trump said the U.S. and its allies are holding thousands of Islamic State fighters after forcing the extremist group to abandon the last territory it held in Syria."
How is this a problem? France and Germany say Europe should take in all the Muslims they can. Have a few more.
ITEM 10
:
The Daily Caller reported
, "The head of the United States Olympic and Paralympic Committee has put fencer Race Imboden and hammer thrower Gwen Berry on probation for their political protests at the Pan-American Games.
"The letters of reprimand, sent Tuesday, chastise Imboden for kneeling and Berry for making a defiant fist during the playing of the national anthem during medal ceremonies, the Associated Press reported Wednesday."
The time has come to stop this nonsense. Anyone who hates America should not pretend to represent us.
ITEM 11
: The Chicago Tribune reported, "South Bend Mayor Pete Buttigieg held a self-described grassroots campaign rally in Bronzeville on Tuesday night, but the overwhelmingly white audience he drew to the event in a historic black neighborhood reinforced the difficulty the Democratic presidential hopeful has had in connecting with African American voters.
"Buttigieg did not acknowledge the makeup of the audience in his remarks or in answering questions from the 1,000 people at the sold-out event, but did touch on it briefly as he closed the hourlong rally with a plea for his supporters."
Black voters are looking for a winner not a novelty act.
ITEM 12
:
Michigan Radio NPR reported
, "Lori Carpentier, president and CEO of Planned Parenthood of Michigan says the decision to leave Title X will affect more than 42,000 people in Michigan.
In 2017, Planned Parenthood of Michigan received $4.3 million from Title X funding, Carpentier says. The withdrawal will cut approximately 20% of the agency's fiscal budget. Carpentier says that Planned Parenthood has been the backbone of Title X since the Nixon administration created the program."
Actually a Democrat Congress created the program.
The story also said, "As for how Planned Parenthood of Michigan will make up for the loss of one-fifth of their budget, Carpentier says they're still figuring it out."
So she cut off a revenue source without figuring out how to replace it. That's not a good way to promote hiring women CEOs.
ITEM 13
: The Wall Street Journal reported, "The risky mortgage is making a comeback.
"More than a decade after home loans triggered the worst financial crisis in a generation, the strict lending requirements put in place during its aftermath are starting to erode. Home buyers with low credit scores or high debt levels as well as those lacking traditional employment are finding it easier to get credit.
"The loans have been rebranded. Largely gone are the monikers subprime and Alt-A, a type of mortgage that earned the nickname 'liar loan' because so many borrowers faked their income and assets. Now they are called non-qualified, or non-QM, because they don't comply with postcrisis standards set by the Consumer Financial Protection Bureau for preventing borrowers from getting loans they can't afford.
"Borrowers took out $45 billion of these unconventional loans in 2018, the most in a decade, and origination is on track to rise again in 2019, according to Inside Mortgage Finance, an industry research group. Such mortgages aren't guaranteed by government agencies and typically charge higher interest rates than conventional loans."
This time it will be different because the government will butt out. The riskier the loan, the higher the interest rate.
ITEM 14
:
Bloomberg News reported
, "The U.K. and South Korea on Thursday are due to sign a continuity deal to ensure the two nations continue to trade on preferential terms after Britain leaves the European Union.
"The new free trade agreement replicates 'as far as possible' the terms of the existing EU-South Korea deal that was signed in 2011, the U.K. Department for International Trade said in an emailed statement. Trade Secretary Liz Truss and Korean Minister of Trade Yoo Myung-hee are due to sign the deal in London, it said."
Boris Johnson may discover Britain does not need Europe at all.
ITEM 15
: New York Times reported, "Giuliani Renews Push for Ukraine to Investigate Trump's Political Opponents."
Oh no. He's becoming Obama!
ITEM 16
:
That sweaty gaggle lasted nearly 40 minutes in almost 90 degree DC heat. One reporter's cellphone auto-shut down due to the hot temperature, midway through Trump's remarks.

https://t.co/CBTxKDLY82

— Jennifer Jacobs (@JenniferJJacobs) August 21, 2019
They cannot keep up with a 73-year-old man.
Hat tip:
Sundance
.