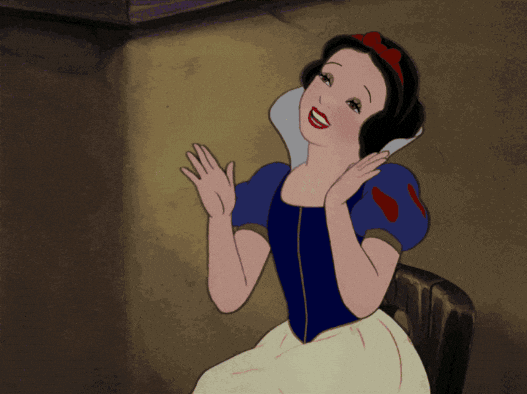 Donald John Trump is still our president.
ITEM 1
:
Bloomberg News reported
, "Payrolls in manufacturing totaled about 12.9 million workers in July, the most since November 2008, according to Bureau of Labor Statistics data. Since Trump took office in 2017, factory employment has increased by about a half million workers after stagnating in the prior [nine] years."
Those jobs are coming back. President Trump continues to erase the lethargic legacy of Prince Obama the Awful.
ITEM 2
:
Michael Goodwin of the New York Post reported
, "A good summation of what Dems miss about middle America comes from reader Chris Goodwin, no relation. He writes: 'I am a traveling pipe welder and hadn't welded much American-made pipe till Trump was elected. I live in rural Missouri and Dems don't care what we think.
"'We still cling to our Bibles and guns and think men should use their own bathrooms. We think college shouldn't be free and not everyone should go. Trump embarrasses me often, but I'll take embarrassment over any of his opponents.'"
Be American, weld American.
Democrats have to flip some Donald Trump voters if they are to win next year, or in the case of Texas flood the red states with expatriate Californians. Once a swing state, President Trump carried Missouri by 18 points.
ITEM 3
:
Rasmussen reported
, "The latest Rasmussen Reports national telephone and online survey finds that only 29% of American Adults believe Epstein actually committed suicide while in jail. Forty-two percent (42%) think Epstein was murdered to prevent him from testifying against powerful people with whom he associated. A sizable 29% are undecided."
But the media that pushed Russiagate for 2 years is shocked that people believe a conspiracy theory the media did not push.
ITEM 4
:
Fox News reported
, "The suspect linked to Wednesday's hours-long standoff in Philadelphia surrendered to authorities just after midnight Thursday, exiting the residence with his hands in the air and with a police light shining on him, surrounded by a cloud of tear gas.
"The dramatic shootout in Philadelphia stretched on for hours as six officers were shot -- and two officers and three hostages were later freed, apparently unhurt.
"The suspect was identified by unnamed police sources as Maurice Hill, 36, of Philadelphia."
24 Hour Rule keeps me from making a judgment. I need facts, not emotions. Just remember, Blue Lives Matter.
ITEM 5
:
The Associated Press reported
, "Rep. Steve King on Wednesday defended his call for a ban on all abortions by questioning whether 'there would be any population of the world left' if not for births due to rape and incest.
"Speaking before a conservative group in the Des Moines suburb of Urbandale, the Iowa congressman reviewed legislation he has sought that would outlaw abortions without exceptions for rape and incest. King justified the lack of exceptions by questioning how many people would be alive if not for those conceived through rapes and incest."
Never defend rape or incest. But he is correct on abortion, which kills a million innocent Americans each year. It is the largest cause of death in our nation.
ITEM 6
: Fox News reported, "A local news editor claims that a bodyguard for CNN political analyst and White House correspondent April Ryan violently removed him from an event where she was a keynote speaker.
"Charlie Kratovil, editor of New Brunswick Today, was on hand to cover a speech given by Ryan at the 4th annual New Jersey Parent Summit, which focuses on 'educating, empowering and preparing parents for our future leaders,' on Aug. 3 at The Heldrich Hotel."
Ryan said, "When I speak, I don't have news covering my speech."
Yank her White House credentials. She is not a reporter. She is an entertainer.
Fredo Cuomo goes bonkers. Don the Lemon sued for bad behavior. Now April Lyin' Ryan does this. Remember, journalists hold CNN in high regard.
ITEM 7
:
Summit News reported
, "Billionaire Tech investor Peter Thiel has warned that Google is aiding the Chinese military, and that the company needs to be investigated by the FBI and the CIA because it is manned by globalists who do not understand the threat to the US that China poses.
"Thiel described Google's political culture as globalist, post-national, and cosmopolitan, adding that the company is incredibly insular and incurious about real problems outside of its own silicon valley bubble.
"Thiel called for US intelligence agencies to get involved as Google is indirectly providing the Chinese government with cutting edge AI technology."
Our federal government is run by people who lack patriotism. It saddens and worries me, and I am disinclined to worry about anything.
ITEM 8
:
The Washington Free Beacon reported
, "Democratic presidential candidates continue to throw shade on the legacy of former President Barack Obama. They rarely criticize him by name, but many of the 2020 hopefuls have implicitly attacked Obama's record on health care, immigration, and climate change, among other issues.
"The latest example of implied criticism, courtesy of two prominent contenders, focuses on the Obama administration's investigation into the controversial police-involved shooting death of Michael Brown in Ferguson, Mo., in 2014. Sens. Elizabeth Warren (D., Mass) and Kamala Harris (D., Calif.) marked the five-year anniversary of Brown's death on Twitter by asserting that he was 'murdered.'
"That's not what Barack Obama's Department of Justice concluded after investigating the incident. The federal probe, in addition to the local criminal investigation presented to a grand jury, did not find sufficient evidence to pursue charges against Darren Wilson, the police officer who shot Brown. Both largely substantiated Wilson's version of events that Brown reached into his police car and attempted to grab the officer's gun."
Democrats have moved to the left of Obama. They are hopelessly lost in the weeds.
ITEM 9
:
Overstock CEO Patrick Byrne said
, "Last summer I figured out… what they all are is all about political espionage. It had nothing to do with law enforcement, it was all political espionage. Here's the bottom line. There is a deep state like a submarine working just beneath the waves of the periscope depth watching our shipping lane. And a nuclear ice breaker called the USS Bill Barr has snuck up on them and is about to ram midship."
Until I see indictments, I am not getting my hopes up. Comey once was praised as having integrity.
ITEM 10
:
Fox News reported
, "The Republican Party has long been panned by its detractors as the party of big money and big donors -- but donation patterns have changed measurably under President Trump, a Fox News analysis of campaign finance data shows.
"61% of money raised directly by the Trump campaign this election cycle came from small donors (donations under $200), according to Federal Election Commission figures. That is similar to the proportion Trump raised during the 2016 election cycle, when 65%t of donations were under $200. And this is dramatically higher than previous Republican nominees. Mitt Romney raised 26% of his direct contributions from small donations in 2012, and John McCain raised 25 percent from small donations in 2008."
He is a man of the people.
ITEM 11
:
— Punkass Ocasio-Bitch (@NolteNC) August 14, 2019
In its "Father Fuhrer" issue, National Review depicted Trump supporters as Nazis.
Did anyone seriously believe I forget a betrayal?
ITEM 12
:
WJLA reported
, "Two undocumented immigrants are accused of raping an 11-year-old girl on different occasions, the common denominator being a friendship with the victim's older brother.
"Montgomery County Police have arrested Mauricio Barrera-Navidad, 29, of Damascus, and Carlos Palacios-Amaya, 28, of Gaithersburg, and charged each with second-degree rape."
The story also said, "In December 2016, an immigration judge issued Barrera-Navidad a final order of removal. It's unclear why the Salvadoran national remained in the country."
Stacey McCain solved the mystery.
He reported
, "In July, Democrats in Montgomery County, Maryland, banned local officials from cooperating with ICE."
Living in a Democrat stronghold is child abuse.
ITEM 13
:
Fox News reported
, "South Bend, Indiana mayor Pete Buttigieg reportedly helped create an alert system that would notify families if Immigration and Customs Enforcement (ICE) raided his residents' homes or businesses.
"The phone tree, according to The Daily Beast on Wednesday, was one of several actions Buttigieg took to protect illegal immigrants in his town. Phone trees consist of an automated calling system that helps spread messages quickly and efficiently.
"Those would presumably help alert immigrants to the type of surprise raids that resulted in nearly 700 arrests in Mississippi.
"His approach to immigration came under legal scrutiny when Judicial Watch, a right-leaning organization, sued the city over a Community Resident Card program that Buttigieg reportedly developed with the help of La Casa, a left-wing, pro-immigration group."
I will be blunt, by alerting lawbreakers, Buttigieg risks aiding and abetting rape.
ITEM 14
:
Summit News reported
, "Democratic presidential candidate Kamala Harris followed up her pork chop photo-op by wishing Muslims a happy Eid Mubarak."
She was more Biden-esque than Joe Biden.
ITEM 15
: Jeff Epstein had a portrait of his buddy, Bill, hanging in his living room.
He is NOT your president.
Devil with the blue dress, blue dress, blue dress,
Devil with the blue dress on