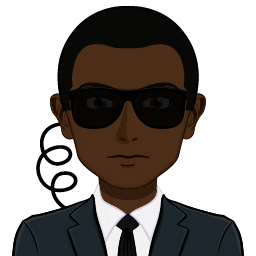 Three summers ago, the St. Helena Star ran a letter to the editor from Paul Smith, "Say it ain't so, Nancy," about Pelosi's visit to a shoe shop in that Napa Valley town.
He wrote, "Last Saturday afternoon (June 4) I'm standing on the west side of Main Street directly across from the Hunt Avenue intersection chatting with friends. Of course, traffic was heavy in both directions.
"A large perfectly polished and gleaming black SUV is attempting a left turn from Hunt onto southbound Main (not easy). Suddenly blue/red lights are flashing from the windshield area of the SUV (like you would see in an official fire/police vehicle). I said to my friends, I've never seen that before on a regular vehicle and I'd think that's illegal and dangerous. They agreed.
"The big black SUV then darts out across both lanes of traffic with lights flashing in both front and rear windows. It goes directly into the red zone/fire hydrant area in front of Padis and Footcandy.
"A St. Helena police car happens to be going northbound and pulls into the center lane and the officer starts shaking his arm and hollering at the driver of the SUV. While this goes on a man exits the SUV assisting a woman from the vehicle. She dashes off to Footcandy while he waits by the SUV in the red zone."
Who's that lady?
Smith wrote, "As I approach Footcandy, Nancy Pelosi comes out with her shopping bags and the man assists her into the awaiting SUV. The SUV, with lights flashing, bursts back into southbound traffic."
The San Francisco Chronicle followed that up with its own story
, "Pelosi spokesman Drew Hammill confirmed that his boss was in Napa County on the weekend in question, but insisted that Smith had gotten it wrong. 'This is not at all an accurate account,' he said without elaborating. 'The security detail always complies with appropriate laws and regulations.'
"Asked by the town's paper to weigh in, St. Helena Police Chief Bill Imboden wrote that his hands were tied because the U.S. Capitol Police and the Secret Service provide dignitary protection for certain high-ranking members of the government, 'and the protection comes with the discretion to violate some state and local laws under the guise of providing the best possible protection.'
"Imboden told us that Pelosi visits St. Helena a lot — she and her husband have a winery just outside town — and that her security detail at times plays fast and loose with the traffic laws. But Pelosi's isn't the only one, he said — it happens with other VIPs as well."
Other VIPs?
I guess George Lucas and the rest of the Hollywood crowd go there and have security. I guess the trade off of being a policeman in a well-off small town is having to deal with rich snoots.
But the story shows one of the many politicians who are jerks. They believe the laws that they pass do not apply to them.
Such politicians are not our public servants. They think they are our betters. They think we serve them. And they think voters are fools, especially those who do not support them. That is why Hillary and the rest are so comfortable with calling us deplorable. Bigotry did not die with Bull Connor. The target merely shifted.
They want to disarm us.
Let them go first.
Let Pelosi lose her Capitol Police and Secret Service protection. Yes, I get that she is now second in line in presidential succession. But Chuck Grassley is the next man up followed by 14 cabinet members. (Not Elaine Chao as she is not a native American.)
If private gun ownership is such a bad thing that we must restrict what guns citizens may use, then let the proponents of no guns go first. Let Pelosi sacrifice her armed bodyguards.
It is for the greater good of society, comrade.