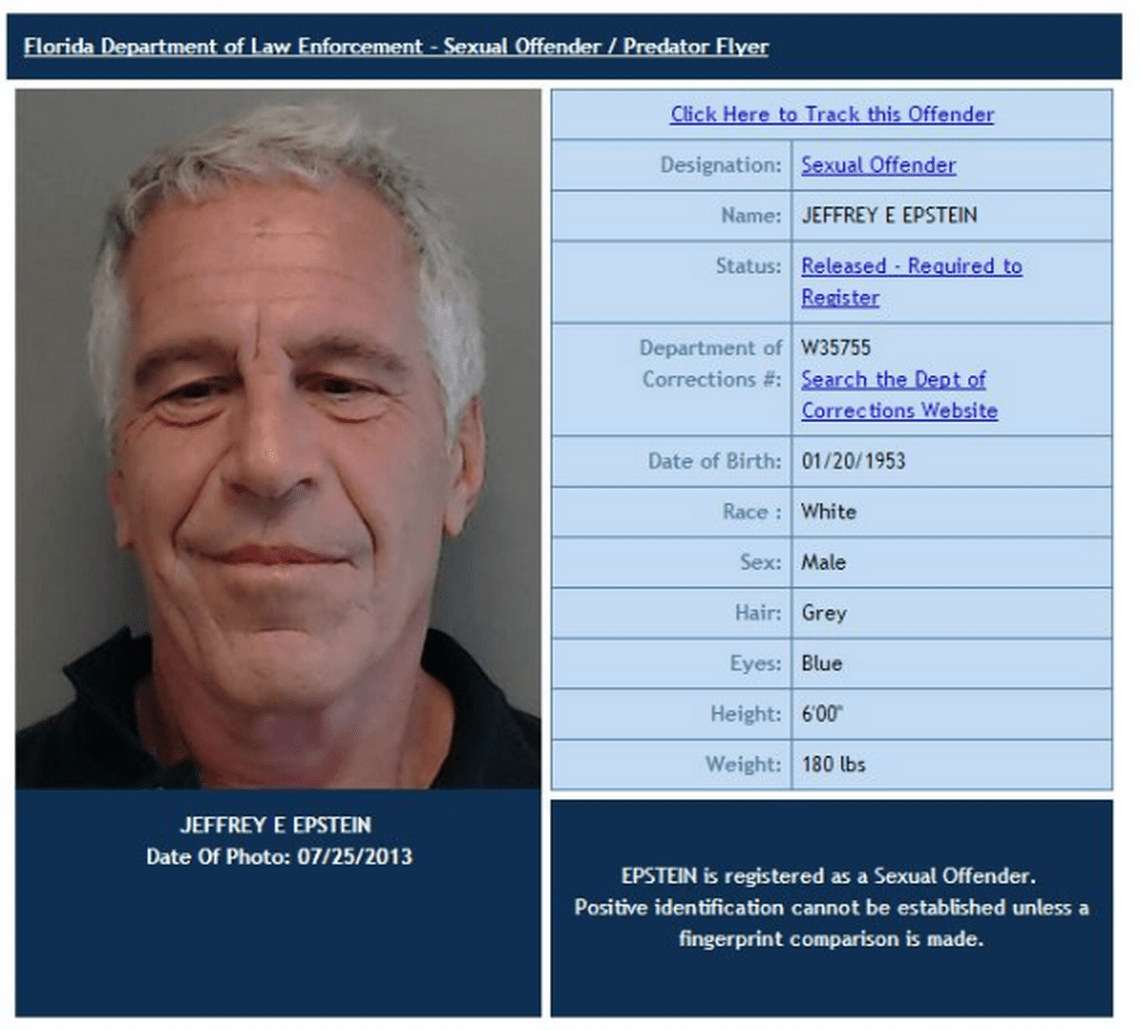 The Daily Beast reported this morning, "The Biggest Bombshells in Newly Unsealed Epstein Documents."
Hours later, he was dead in his jail cell.
Officials call it suicide. I'm thinking
Arkancide
.
The New York Post reported
, "A gurney carrying a man who looked like Epstein was wheeled out of the Manhattan Correctional Center around 7:30 a.m. and headed to New York Downtown Hospital. A call for a reported cardiac arrest came in at 6:38 a.m., Fire Department sources said.
"Two weeks ago, Epstein, 66, was placed on suicide watch after he was found nearly unconscious in his cell with injuries to his neck."
He was on suicide watch. I wonder if any of the suicide watchers loses his job.
Likely not. The public doesn't mind if we dispose of this rat without a trial.
But many rich and powerful people will also escape a trial, including the prosecutors who let him skate in Florida a decade ago.
The Daily Beast reported
, "One of the biggest blows in the decade-plus case of Jeffrey Epstein came on Friday when a federal court unsealed documents from a lawsuit by one of Epstein's accusers against his mysterious girlfriend Ghislaine Maxwell. Virginia Giuffre accused Maxwell of procuring young girls for sexual abuse by Epstein and his powerful friends. (The two sides settled in 2017.) The more than 2,000 pages of documents provide the greatest details yet on allegations against Epstein, including eye-popping claims involving some of the world's most famous men, allegations of sex slaves, and more."
Prince Andrew topped the list of creeps implicated in those documents, along with former New Mexico Gov. Bill Richardson, wealthy financier Glenn Dubin, former Senate Majority Leader George Mitchell, modeling scout Jean-Luc Brunel, and scientist Marvin Minsky of MIT.
Bill Clinton was not implicated in those documents. Giuffre wanted to live.
We like to think we live under the rule of law, which holds that all people are equal in the eyes of justice. The criminality of the Clintons from Whitewater to their fake charity has shown this is untrue. They are members of the protected class.
Epstein's death assures that some other cretin will replace him to pimp little girls and little boys to the rich and powerful. I suggest the new pimp not bother with life insurance. It does not cover Arkancide.
UPDATE:
— Alexandria Ocasio-Cortez (@AOC) August 10, 2019
Oof. Democrats raised a generation to oppose this sort of behavior. That generation is in charge.
UPDATE 2:
Bill Barr issued a statement
, "I was appalled to learn that Jeffrey Epstein was found dead early this morning from an apparent suicide while in federal custody. Mr. Epstein's death raises serious questions that must be answered. In addition to the FBI's investigation, I have consulted with the Inspector General who is opening an investigation into the circumstances of Mr. Epstein's death."
We shall see if this amounts to anything.