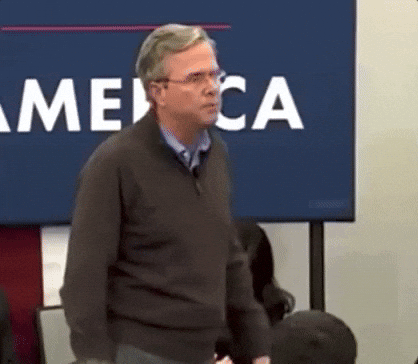 Democrat support for Joe Biden slid from 39% in April to 29% in August,
according to CNN
. The party may not have found its answer to Donald John Trump, but it has found its Jeb!
Biden's slow fade in the poll may be temporary but signs point to a little panic.
The Week reported
, "Joe Biden's brain surgeon is defending Joe Biden's brain."
That is not a good look because it reminds me of a scene from a Mel Brooks movie.
Dr. Frederick Frankenstein: [to Igor] Now that brain that you gave me. Was it Hans Delbruck's?
Igor: [pause, then] No.
Dr. Frederick Frankenstein: Ah! Very good. Would you mind telling me whose brain I DID put in?
Igor: Then you won't be angry?
Dr. Frederick Frankenstein: I will NOT be angry.
Igor: Abby someone.
Dr. Frederick Frankenstein: [pause, then] Abby someone. Abby who?
Igor: Abby... Normal.
Dr. Frederick Frankenstein: [pause, then] Abby Normal?
Igor: I'm almost sure that was the name.
Dr. Frederick Frankenstein: [chuckles, then] Are you saying that I put an abnormal brain into a seven and a half foot long, fifty-four inch wide GORILLA?
[grabs Igor and starts throttling him] Is that what you're telling me?
Meanwhile,
Biden's wife said
, "So yes, you know, your candidate might be better on, I don't know, health care, than Joe is, but you've got to look at who's going to win this election, and maybe you have to swallow a little bit and say, 'OK, I personally like so and so better,' but your bottom line has to be that we have to beat Trump."
His wife is saying he is the man a woman of a certain age settles for. Prince Balding.
But considering the rest of the field, she has a point, which is why "No One" is polling fourth among Democrats
in the CNN poll
.
Biden also has become the old white man the social justice warriors kick around.
MSN News reported
, "Sen. Elizabeth Warren (D-Mass.) on Tuesday released an extensive criminal justice reform plan that calls for repealing the 1994 crime law authored by former Vice President Joe Biden, a fellow Democratic presidential candidate."
Ouch.
Michael Goodwin of the New York Post wrote earlier this month
, "Joe Biden is turning into a human piñata."
But it is not just that Joe is old, white, creepy, forgetful and male. He is also a surrogate for a Democrat whose presidency now embarrasses Democrats.
No, not Bill Clinton, although he too is an embarrassment.
Goodwin wrote, "Obama is no longer a magic word, especially to this new and rabid breed of Democrats. They smell blood, and my bet is that Biden is not going to be the nominee."
Like Jeb! Biden is saddled with a legacy that most members of his party would like to forget. Both men are lightweights. But Jeb! is balsa, while Joe is cork. You cannot sink him.
He first ran for president 32 years ago against Michael Dukakis, Jesse Jackson, Al Gore, Dick Gephardt, Bruce Babbitt, and Gary Hart. They called them the Seven Dwarfs.
Compared to this crowd, they might be giants. So don't count Biden out.
But make no mistake, he is becoming Jeb! Bush.