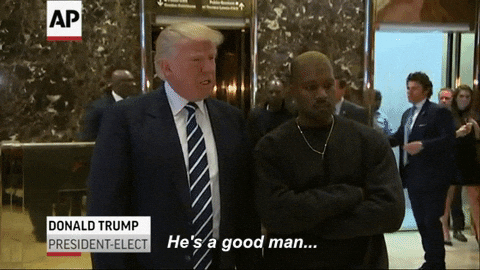 Three years ago, Kanye West's life was a mess. He was $53 million in debt and wondering if he would have to have his wife, Kim Kardashian, bail him out.
Then he met Donald John Trump. Today Mister West is on his way to becoming a billionaire.
The Daily Mail reported
, "Kanye West's sneaker empire is a billion-dollar enterprise, according to a new cover story on the rapper's business endeavors by Forbes magazine.
"Revenue for the Yeezy sneaker line, now with Adidas, is set to top $1.5 billion in 2019, and West's pretax income over the past 12 months came in at $150 million, according to Forbes.
"Since moving the Yeezy line from Nike to Adidas in 2013, West has struck what Forbes calls an 'unprecedented deal' for 15 percent royalty on wholesale, plus a marketing fee.
"For comparison, Michael Jordan is thought to get royalties around 5 percent on the Air Jordan line, which does annual sales of about $3 billion.
"West describes his foot line as 'the Lamborghini of shoes', a nod to the matte-black Lamborghini SUV he owns."
Now I often mock those who stupidly start a feud with President Trump only to wind up broken -- and bitter.
Kathy Griffin.
Hillary Clinton.
The Creepy Porn Lawyer.
I have a list
.
But Kanye West took a chance and supported President Trump.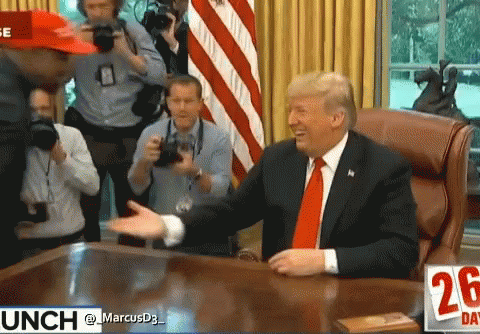 Many racists condemned him because black people are not supposed to support conservatives. Liberal supremacists were quite nasty to him.
But West stayed the course. He stuck by his guns. Now, like The Donald himself, West is going from debtor to billionaire.
He follows his own path and will not be pressured to conform.
I am happy for him.